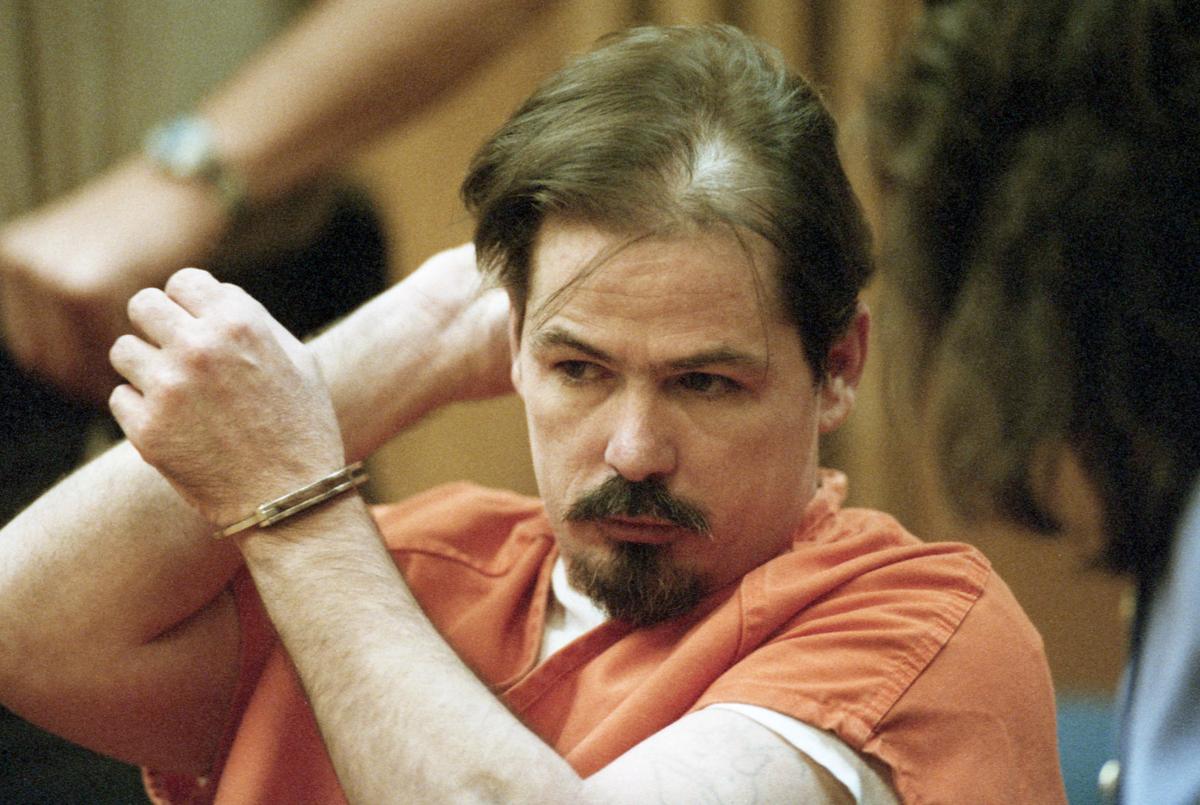 A Tucson man could be freed from death row after a federal judge overturned his 1995 conviction for the murder of a 4-year-old girl.
State prosecutors have until mid-September to refile charges against Barry Lee Jones or he will be released from prison, according to a July 31 order from U.S. District Judge Timothy Burgess that cited poor performance by Jones' attorneys and a rush to judgment by investigators.
The Arizona Attorney General's Office filed notice Wednesday that it plans to appeal the order.
State prosecutors also asked Burgess to extend the time they have to retry Jones to 90 days so they can pursue "ongoing discussions regarding potential resolutions to the case," according to U.S. District Court records.
Jones was convicted in the May 2, 1994, killing of Rachel Gray, 4, at the Desert Vista Trailer Park on East Benson Highway near South Alvernon Way. Rachel died after being struck in the abdomen, which caused a fatal small-bowel laceration. Doctors also found evidence Rachel was beaten and sexually assaulted at some point before her mother, Angela Gray, and Jones took her to a hospital, where she was pronounced dead upon arrival.
Jones was arrested the same day and accused of sexual abuse, beating Rachel, placing her life in danger and felony murder. Jones, then 36, was convicted in April 1995 of first-degree murder and several charges related to sexual abuse and child abuse by a jury in Pima County Superior Court. He was sentenced to death, but the 9th U.S. Circuit Court of Appeals sent his case back to federal court in Tucson after finding reason to believe his attorneys failed to adequately represent him.
Burgess said there was a "reasonable probability" the outcome of Jones' trial would have been different if his court-appointed lawyers had done a better job during and after his trial.
Jones' attorneys at trial were Sean Bruner, who had handled one death-penalty case before being assigned to represent Jones, and Bruner's partner, Leslie Bowman, who had been admitted to the state Bar Association less than a year before, Burgess wrote. The Arizona Supreme Court appointed attorney James Hazel to represent Jones in 1999.
While representing Jones, "the central focus of the defense should have been an investigation into when Rachel suffered her injuries," according to the 91-page order from Burgess, a judge from Alaska who was appointed to handle the appeal after all federal judges in Arizona were recused.
Bowman is now a magistrate judge in federal court in Tucson.
The prosecution said the fatal injury was inflicted on the afternoon of May 1 when Rachel was alone with Jones, Burgess wrote. Jones' lawyers should have presented the jury with evidence, such as a neighbor's testimony and pretrial statements from a doctor that indicated Rachel's injuries could have occurred days earlier.
Burgess also said evidence "demonstrated that the police investigation was colored by a rush to judgment and lack of due diligence and thorough professional investigation."
Evidence was available that indicated the need for further investigation, such as reports that the girl and her siblings had been struck by their mother, Burgess wrote.
The children also may have been sexually molested by their brother or their mother's previous boyfriend. And Rachel complained that a neighborhood boy hit her with a metal bar.
Jones' attorneys failed to provide tissue samples to an independent pathologist who needed them to determine the timeline of Rachel's injuries, Burgess wrote.
They also should have pointed out inconsistencies in the testimony of the state's medical expert in Jones' trial and in the earlier trial of Rachel's mother, who was convicted of reckless child abuse and sentenced to eight years in prison.