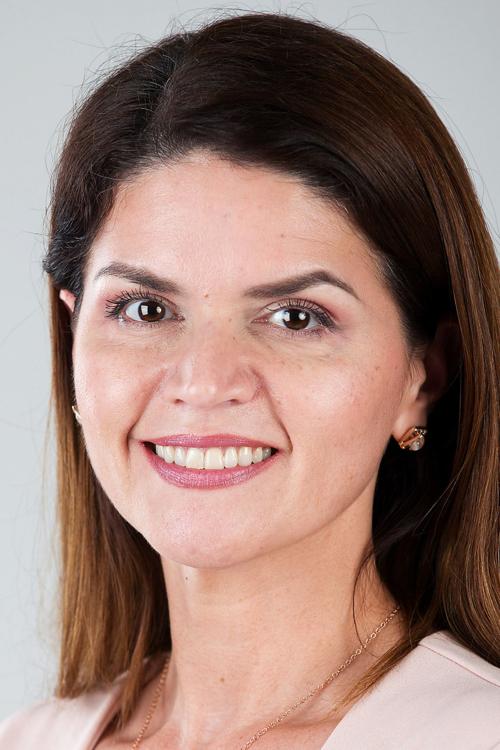 Editor's note: With our coronavirus coverage, the Star is not trying to alarm the public but to provide up-to-date information so you can make educated decisions about your health. Because of this, we've made all coverage related to COVID-19 free. Help us continue this important work by subscribing to the Star.
Tucson Mayor Regina Romero is hosting a closed-door meeting Monday with business and non-profit leaders to talk about the economic effect the coronavirus outbreak is having on the city's economy, and to explore potential policy or financial aid efforts to help mitigate any losses.
Romero announced the meeting in a news release Sunday night, adding that it will include the city's vice mayor, Paul Cunningham, but no other members of the City Council. If four council members were present, that would be a majority of the seven-person council and by law would be considered a public meeting.
The meeting is also closed to the public and media, with interviews scheduled afterwards. Romero and Cunningham are inviting leaders from the business community and nonprofits, and "others that have been significantly impacted by the COVID-19 pandemic," the news release says.
"We are partnering with the Tucson Metro Chamber and Visit Tucson to meet with small businesses, hotels, restaurants, non-profits, and others that have been significantly impacted by the COVID-19 pandemic to listen and hear first-hand what their needs are, discuss federal support, and start exploring local policy options to support Tucson's economy and local businesses," Romero said in the release. "We will also be working with our state and federal partners to tap into financial aid to help our business and non-profit communities."
The release ended with the line, "In the words of the Rialto Theater, 'We'll be back. Count on it," and included a picture of the theatre's marquee bearing similar words. The downtown theatre has suspended all shows in the wake of the coronavirus.
But Curtis McCrary, the theatre's executive director, told the Star late Sunday that he was not invited to the meeting despite the venue's inclusion in the announcement. He said he checked with other representatives of the downtown entertainment industry, and despite the release boasting the inclusion of entertainment stakeholders in he discussion, none were invited.
"The fact that they used the words of the marquee of the Rialto Theater but didn't include us in the discussion, or a couple of our colleague venues including Fox, I am just puzzled by that. Who are they speaking with?" McCrary said.
He said that he and his colleagues participated on a phone call with Romero last week when she announced restrictions on approving future special event permits for gatherings with at least 50 people. He added that he wishes he would have been included in the Monday discussion, calling the coronavirus a "nuclear bomb" for the city's nightlife and economy.
"It's not just our ox being gored," he said. "I'm very interested in talking with anyone who is affected by this and advocating for our sector. I would like to be involved with those discussions."
In a prepared statement to the Star, Romero defended the style of the meeting, saying "we are focused on protecting the health and wellness of everyone in this community."
"The people of Tucson elected me to lead, and as Mayor, it is my responsibility to convene and have these critical conversations, especially in times of emergency," she said. "This is an initial brain-storming session to gather stakeholders and subject matter experts input and begin the critical discussion on how we can support our local businesses and non-profits during a time of economic stress. No decisions on how to expend tax payer dollars will be made."
Cunningham said the goal is "to minimize the effect this virus has on our local economy."
"The attendees of the meeting represent a cross-section of private business owners in the community. They need to be able to speak freely and frankly about their concerns and the potential economic fallout resulting from the COVID-19 pandemic," his statement said. "Hopefully some solutions and ideas can materialize as a result of our effort. Our goal is to minimize the effect this virus has on our local economy and our way of life."
He added that it is "no different than any other constituent meeting" and that if any of the brainstormed ideas "involve taxpayer money they'd need to be vetted through a public and transparent process."
But Councilman Steve Kozachik, who was excluded from the meeting and whose district includes parts of downtown, said he's spoken to some of the restaurant owners and that they've discussed a number of options, including a takeout-only policy and shutting down dining areas.
"I think it's more prudent for individual businesses make decisions on their own," he said. "I would rather see any kind of the policy be made in consultation with the Pima County Health Department, rather than the city to impose a top-down policy."
A representative from the mayor's office said the county was invited to attend. A county representative Sunday night said they were not aware of the meeting.
Councilman Paul Durham, who also wasn't invited to the meeting, said he supports starting the conversation.
"We need to ensure that our local businesses are able to support their employees and alter their business model to foster social distancing," he said. "Starting this conversation with businesses owners now, the City of Tucson is positioning our community for a quick return to a healthy population and economy."
"I can definitely understand due to the meetings laws why we can't have a quorum. I'm hopeful that whatever decisions that are made need to be a part of a conversation that happens in front of the whole group," said Councilwoman Nikki Lee, who also wasn't invited but found out about the meeting earlier Sunday.
She said she hopes to have conversations with business owners in her southeast Tucson district to hear how they're doing.
"I do think there's a place for supporting the businesses in this chaotic situation," Lee said. "There's no doubt that it's going to hit our businesses and our hourly workers."
In the release, Brent DeRaad, president and CEO of Visit Tucson, said that metro Tucson visitors spend $2.5 billion annually, which employs 25,000 people in travel related jobs in Pima County.
"This major reduction in travel during our peak visitor season will devastate some local businesses and lead to job losses. To minimize these impacts, we encourage Tucsonans to follow safety precautions, but support each other in the coming months," he said in the release.
Contact reporter Justin Sayers atjsayers1@tucson.comor 573-4192. Twitter: @_JustinSayers. Facebook: JustinSSayers.
Concerned about COVID-19?
Sign up now to get the most recent coronavirus headlines and other important local and national news sent to your email inbox daily.