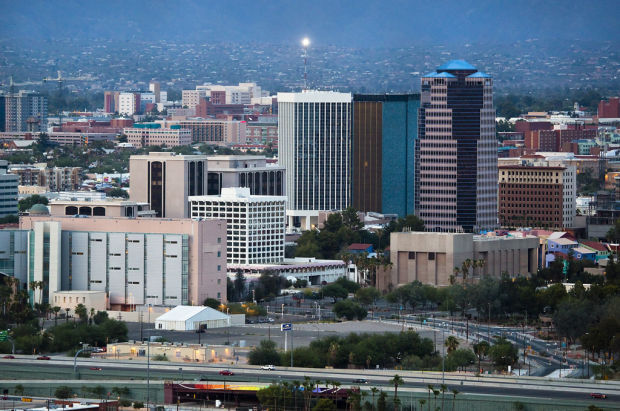 Tucson was named one of the top 10 cities in a border state for millennials in a recently published study.
The study, conducted by Havas PR North America, surveyed Hispanic and non-Hispanic 18- to 34-year-olds living in Arizona, California, New Mexico and Texas on topics including family, food and work.
The findings were published in a report called, "Mi Casa en Los Estados Unidos: Millennials of the Border States."
As part of the survey, about 800 participants were asked to name one Southwest city that they thought would be best for their generation in the future.
Tucson was the 10th most popular Southwest city mentioned.
A major factor contributing to Tucson's young and vibrant image named in the report is the presence of the University of Arizona.
Those surveyed also believed the community to be open-minded, diverse and friendly, values that millennials felt represented their generation.
Tucson's proximity to the border and its rich history and culture were also reasons the city is appealing to millennials.
San Antonio topped the list for its economy and employment opportunities, culture and for being considered family-friendly.
Phoenix was in the No. 4 spot because of its weather, economy and location.
Other cities that made the top 10 list are: San Diego, Los Angeles, Austin, Texas, Albuquerque, New Mexico, Dallas-Fort Worth, Houston and San Francisco.