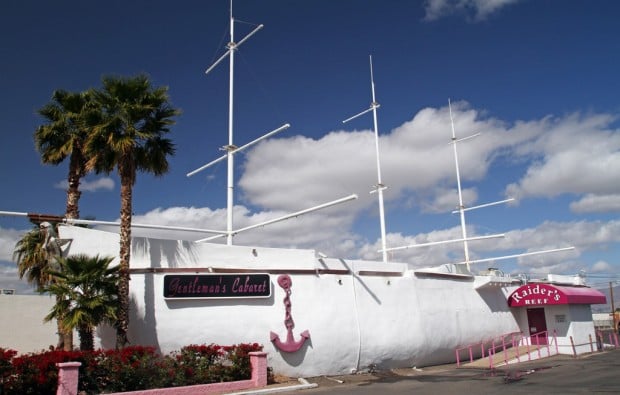 Atop a hill near West Ajo Way and South Mission Road sits a home fit for royalty.
Built in the 1980s by the late Pat Bruno, the Mollohan Castle is dedicated to King Richard and Queen Frances of Bruno, believed to be the builder's parents.
A dungeon, accessible by a trapdoor in the kitchen, makes up the lower level of the castle. A kitchen, living room, bedroom and bathroom are on the second level and another bedroom is on the third level. A domed, circular room with windows all the way around tops off the multilevel abode. A hand-painted mural of famous castles adorns the dome's ceiling. A drawbridge can be opened and closed to surround a trench built for a moat in front of the house.
"The plans were originally in crayon," said Daniel Reese who along with his wife, Barbara, currently reign over the castle.
Bruno died before his vision was complete and the Reeses - who bought the home in 1996 - have been working to finish his work.
The Reeses have heard stories about Bruno from friends and acquaintances they've met while renovating the castle, including that the design may have been inspired by the castle from the cartoon "Disney's Adventures of the Gummi Bears."
They don't know why there is a large rose quartz boulder in the living room area or a big picture sandstone in the dungeon - two large objects likely put in place before the split-face concrete walls of the castle went up.
Daniel Reese, who has a background in the hospitality industry, hopes one day that the home he's been laboring on almost single-handedly can be turned into a bed and breakfast. With a view of all the mountain ranges surrounding Tucson, his wife, Barbara, thinks the castle would be ideal for weddings or special events.
There's still work to be done before the castle can host guests or events, but the couple hopes that will happen in a year or so.