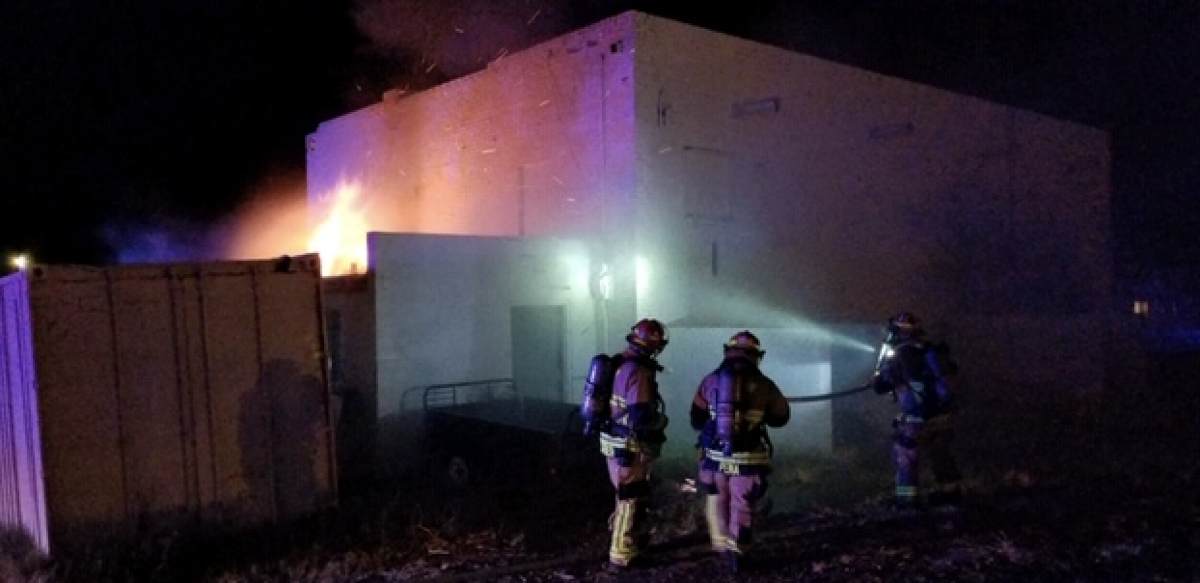 Tucson Fire Department is investigating after a building on South 6th Ave. caught fire early Wednesday morning. 
About 2:30 a.m., crews responded to reports of a fire, according to a department press release. When crews arrived on scene, they were advised flames were either coming from the roof of the building. 
A second crew assisted in forcing open a gate to get access to the property. 
Tucson fire crews were able to contain the fire within 18 minutes after arriving on scene, the release said. 
The building was unoccupied and no one was injured in the fire.  
Crews are still working to determine the cause and origin of the fire. 
No other information was available at this time.