Not everyone keeps a "Stranger Things" Lego set on the kitchen table. But Dr. Heather Cassell is not your typical pediatrician.
In her living room, sets of Harry Potter Legos sit on a wooden chest and neighboring shelves. There's the Whomping Willow, Hogwarts castle, complete with Hagrid's hut and an oversized spider, a Quidditch field and Hogwarts Express.
Cassell explains that this is the set she lets people play with. The 4,000-piece Harry Potter castle remains safe in the master bedroom.
"I'm a hardcore kid at heart," Cassell said.
Cassell is a Tucson pediatrician and allergist who treats young patients and educates parents and families about food allergies. An Arizona native, she grew up in Tucson and went to Pima Community College before studying at the University of Arizona for both her medical degree and pediatric residency.
She served as a general pediatrician in the Air Force for 4½ years before completing her fellowship in allergy and immunology at National Jewish Health and the Children's Hospital in Denver. She moved back to Tucson two years later to work in private practice, seeing adults and children.
About three years ago, she returned to the University of Arizona and Banner to pursue more research opportunities and work with residents. She's involved in clinical research on how to prevent peanut allergies in children and adults.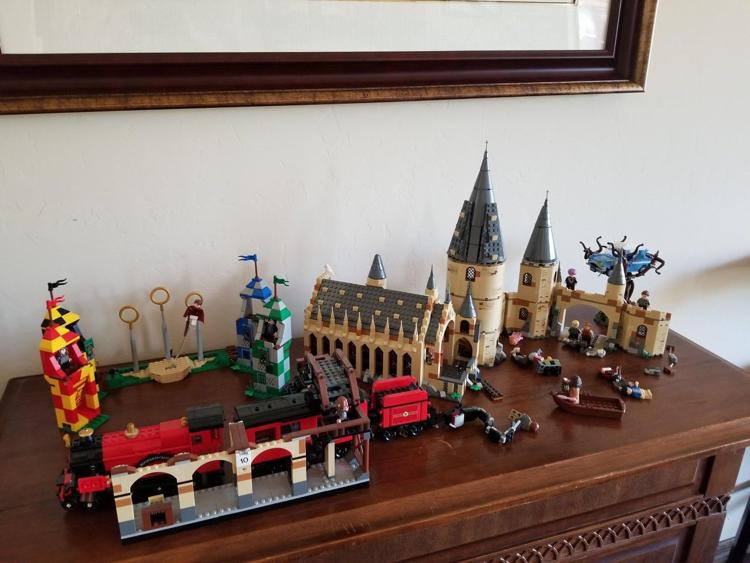 Relates to kids
Jo Kesler is the mother of one of Cassell's pediatric patients. Her daughter Angela is 8 years old and has multiple allergies, peanut allergies being one of them, and has been seeing Cassell since she was 2½ months old.
"Not that long ago, Angela had a day where she was at the peanut study and we love that Dr. Cassell is a part of it because it helps Angela out really well," Kesler said. She said her daughter and Cassell had a really great conversation about the Avengers and how Angela loves the Hulk.
"The next time we went, she had to get blood drawn. Dr. Cassell got her the Hulk doll with the motion-movement arms and everything to help her get the bloodwork," Kesler said. "It's awesome because she sits down, and they'll be talking about things and I'm like, 'What are you all talking about?' ... I'm like lost and they're on the same wavelength."
Sarah Gibson said Cassell's knowledge of children's movies and toys helps her relate to patients who have similar interests. Gibson has worked as a nurse with Cassell since 2009.
"I think she's a huge nerd. She's very much into "Star Wars," "Harry Potter," Legos, that is her world for sure," Gibson said.
"I can always sit there and talk 'Star Wars' or Avengers," said Cassel. She is 48 years old and still loves children's movies and stories.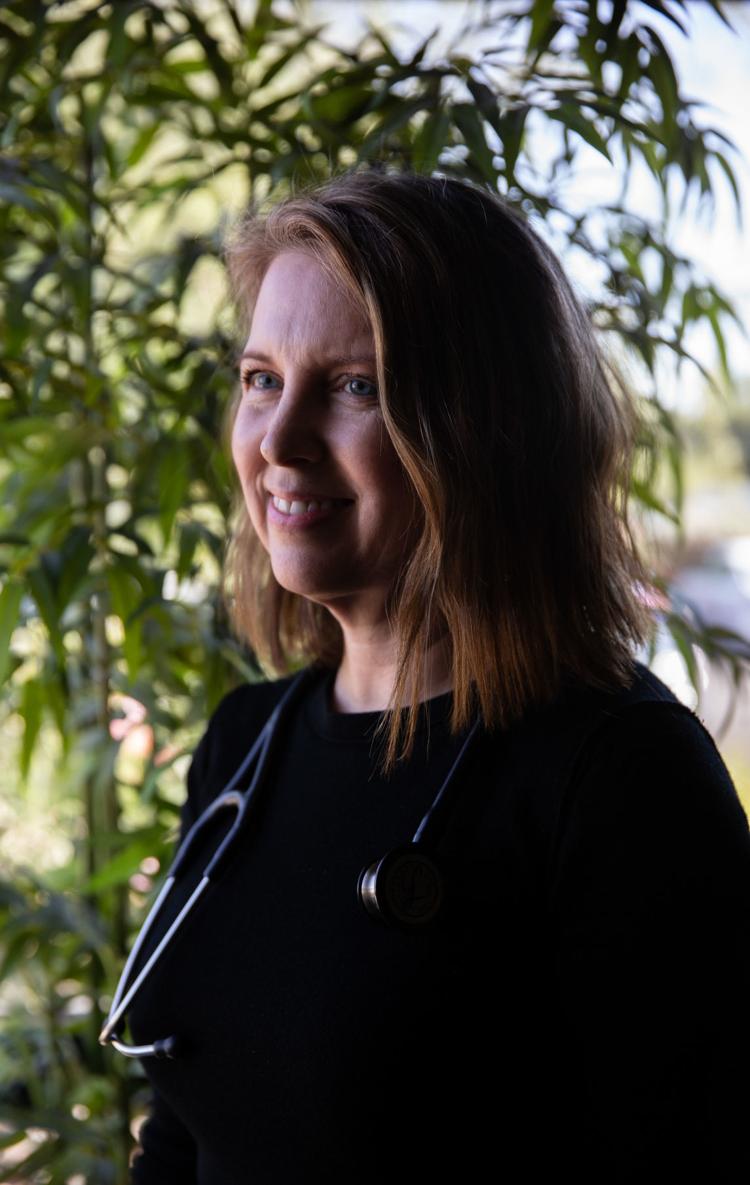 This is apparent when one sees her living-room wall and observes it in greater detail. It is covered in posters of her and her husband's favorite movies including "Star Wars," "The Goonies," "Willy Wonka," "Toy Story," "Harry Potter" and "The Lord of the Rings."
She thinks her inner child stems from her observations of adults when she was a kid.
"I think what it was is that I remember growing up thinking that being an adult was so boring. And I thought 'I don't want to grow up, because who wants to grow up and not get to play with toys? Not go to Disneyland? Not do fun stuff?' because that's what I saw adults doing," Cassell said.
"So, I think I just decided when I was a kid that I wasn't going to be that kind of adult."
"Human side of medicine"
Natalia Elias Calles worked with Cassell as a senior research specialist on pediatric food allergy trials at the University of Arizona Asthma and Airway Disease Research Center.
"Most kids come fearful to the clinic," Elias Calles said. "It's an intense place to be, especially when you go to a hospital. … It's terrifying for a kid and even the family can be uncomfortable, and she puts everyone at ease just by talking to them."
Cassell said allergies can be traumatizing for children and families. She said parents and families almost have PTSD from seeing allergic reactions, and this is why it is so important to be able to educate the patients and their families about allergies.
"It's the human side of medicine that I really love doing," Cassell said.
Dr. Uwe Manthei worked with Cassell during her time as a private practice physician at Alvernon Allergy.
"She has a gift to communicate with the kids directly. … She had an amazing rapport with the kids of any age, and then of course, on a different level with the parents," Manthei said.
Having a strong inner child is important for pediatricians, according to Manthei.
"That is how we thrive. You cannot practice pediatrics, general pediatrics or pediatrics in any subspecialty, without sort of in your heart being a kid and then at the same time being protector of the kids," he said.
"That's what characterizes a good pediatrician and Heather, of course, is among the best."