Barbara Harper fell in love in the clouds while flying in a two-seat Cessna with her then future husband.
It was in the late 1960s when she was an investigator for an oil company and Dale Harper was an agent with the Drug Enforcement Administration.
They lived in San Francisco and became friends while flying mostly over the North Bay area near Petaluma, a picturesque community with Victorian homes that once were owned by wealthy chicken farmers.
She also became a pilot in 1969 in her early 30s and has been flying ever since. Harper's skill, safe flight operations, professionalism and aviation expertise for 50 years of continuous piloting has earned her the Wright Brothers Master Pilot Award.
The award is the most prestigious honor the Federal Aviation Administration issues to pilots who have pristine safety records, said Ernie Copeland, FAA safety team program manager for Arizona.
Harper was honored Saturday, Nov. 2, before pilots, relatives and friends at the Pima Air & Space Museum, 6000 E. Valencia Road.
Copeland said Harper counsels pilots and teaches seminars about landings and safety as a volunteer for the FAA safety team. About two years ago, she began working on reducing the number of aircraft entering runways at Tucson International Airport without permission from the tower, and aircraft landing on wrong runways.
"She did all this by raising awareness about the issues," said Copeland, adding that the number of incursions was lowered from 15 to seven. Harper also works with pilots on flight training maneuvers on the outskirts of the Tucson valley.
Howard Deevers, an FAA safety team lead representative, said he's known Harper for 18 years, meeting her when she was a member of the board of directors of the Arizona Pilots Association.
"She is a good pilot because she pays attention to detail and attention to safety," said Deevers, adding that she also is sought after as a flight instructor because of her expertise. He said she was named Arizona Representative of the Year for the FAA Safety Team in 2016.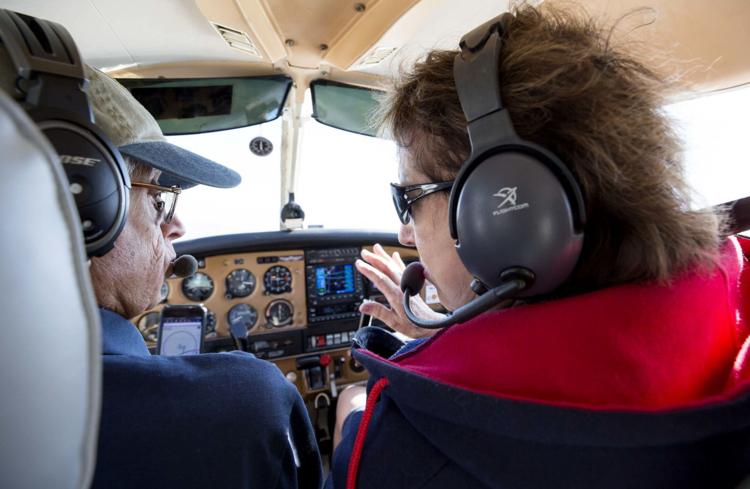 Virginia Unger, an FAA safety program volunteer flight instructor who has worked with Harper in aviation safety, described her as "an excellent pilot, role-model, and go-to professional for advice and information in the wide aviation community she reaches."
"Barbara exhibits impeccably safe operating practices and teaches, mentors, and encourages others to do the same," said Unger.
Since 2003 when the Wright Brothers Master Pilot Award was established, 136 pilots, including Harper, have received the honor in the state, and 5,664 nationwide, said Copeland. Harper is the fourth woman to be recognized with the achievement in Arizona.
Always teaching
Harper became a pilot five decades ago when she decided to fly her own Cessna rather than continuing to fly commercial every day from San Francisco to Los Angeles where she worked.
Her passion for flying grew. She became a flight instructor in Petaluma and joined the Civil Air Patrol, the official civilian auxiliary of the Air Force. Harper instructed pilots for 45 years for the air patrol. She is a member of The 99s, an international women's pilot organization that promotes advancement of aviation through education.
Harper's interest in aviation continued in Tucson after she and Dale married and he was transferred here by the DEA. The couple have two children and two grandchildren.
Harper was hired as the chief pilot overseeing flight instructors and their training for Davis-Monthan Aero Club, a flight school for military and civilians from 1975 to 1984.
She later went to work for Continental Airlines as a flight engineer on the Boeing 727 and 747 jet airliners, eventually becoming a co-pilot. She was based in Houston and flew to South America every week before returning home to Tucson on her days off.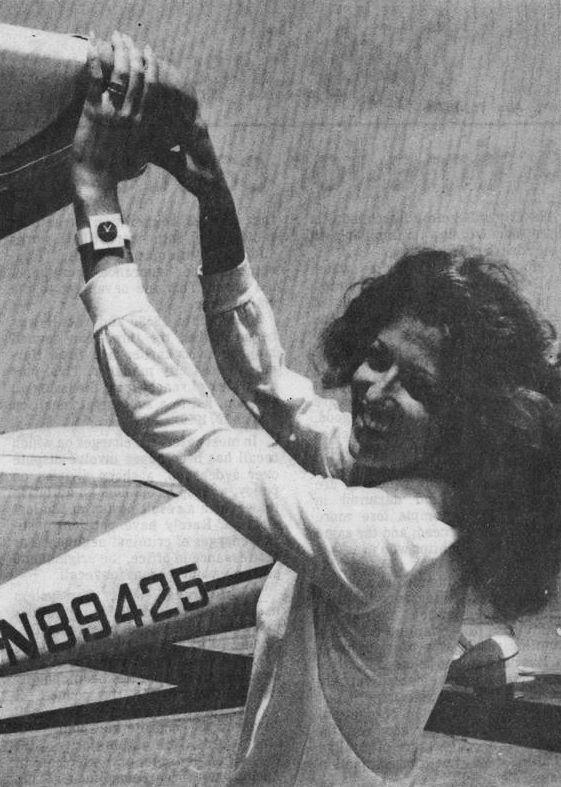 Most of the flights were routine and went smoothly. But, she also had a humdinger of a story.
She was the co-pilot on an ATR 42 and was flying from Corpus Christi to Houston when the airliner was struck by lightning. "It blew out the electronics on the pilot's panel and a ball of fire went down the aisle, out the tail and left a hole," recalled Harper.
The plane was about 100 miles from the airport and she landed it safely with all 50 on board walking away unharmed.
She recalled when she became an airline pilot there were more than 2,000 women flying for airlines. "It was still very discriminatory. Many times you didn't know who your captain was and how he was. Sometimes they didn't like women and they were nasty and mean," said Harper, who learned to defend herself.
Harper worked for Continental until 1998 and then found part-time jobs doing aerial survey work for organizations studying archaeological sites, inspiring her to get a bachelor's in anthropology from the University of Arizona, and a master's and doctorate in organizational management from the University of Phoenix.
She also worked as a flight instructor for Learjet. "Teaching is challenging and rewarding. Each person is different and you must adapt to their learning skills," she said, recalling that over the decades she has instructed "hundreds of pilots who went on to fly for airlines."
She has done contract work and has instructed military, law enforcement and federal government personnel about piloting from single-engine to multi-engine aircraft.
Among Harper's honors, are being named Civil Air Patrol Officer of the Year in 2006, and inducted into the Arizona Aviation Hall of Fame in 2010.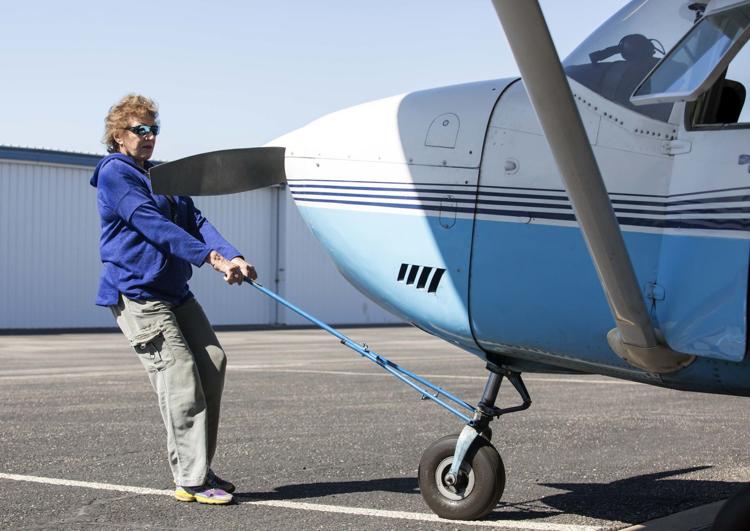 Safety top concern
Harper still teaches advanced flying to pilots, helping them sharpen their skills. One of those students is Junaid Adil, 75, a retired manager for a candy and chocolate factory. He began flying a single-engine plane 12 years ago, and describes Harper as his "flight instructor and guru."
The two keep their planes in hangars at Tucson International Airport. Adil works on proficiency flight, including lessons on airport traffic patterns and take-offs and landings.
"Landing is the most difficult part of flying, and Barbara helps build my confidence. I still am learning from her every time I fly. I learn how to stay out of trouble in the air.
"We go over safety, control of the aircraft and the importance of not cutting corners, such as preflight inspection of the aircraft. We need to follow the checklist religiously and not become complacent," said Adil.
For the last 15 years, Harper has primarily taught safety classes and has worked for airlines in India. However, she said she is concerned about crashes involving Boeing 737 Max planes last October off the coast of Indonesia and in March in Ethiopia.
She said she wonders about the correlation of inferior avionic products to system failure, specifically malfunctioning flight control features. She questions the National Transportation Safety Board and it not investigating enough into the avionic systems of aircraft involved in fatal crashes.
She said she will continue questioning the NTSB and the FAA about doing further investigations into new avionics systems in order to prevent crashes.
"I plan to fly until I drop," said Harper. "They can bury me in the fuselage of my Cessna."