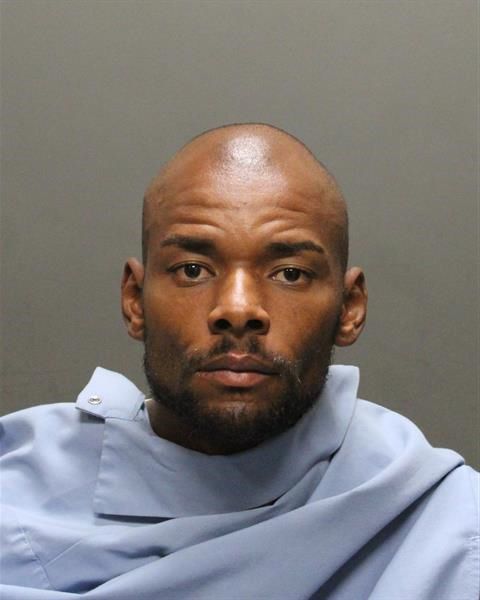 A man was arrested Thursday in a fatal stabbing of a 36-year-old man at a midtown Super 8 hotel on Aug. 18, police said.
Marco Levonte Williams, 32, was taken into custody near his residence in the 5400 block of East 30th Street, said Sgt. Kimberly Bay, a Tucson Police Department spokeswoman, on Friday.
Williams was booked into the Pima County jail on suspicion of first-degree murder in the slaying of Jeremy Broussard.
On Aug. 18 shortly before 10 p.m., officers were called to the Super 8 hotel at 1900 S. Craycroft Road. They found Broussard in the front parking lot with signs of trauma, and gave first-aid and called paramedics, said Bay.
Tucson Fire Department paramedics continued treatment and took Broussard to Banner-University Medical Center where he later was pronounced dead.
Investigators said Broussard had been stabbed during a fight, and obtained surveillance video from the area. Images from the video were distributed to patrol officers who recognized the suspect as Williams, Bay said.
She said a search warrant was obtained and evidence was found in Williams' residence.
Homicide detectives are asking that anyone with information call 88-CRIME, the anonymous tipster hotline.
Man sentenced to prison in crash that killed bicyclists
A man was sentenced Friday to 10½ years in prison for crashing into a group of cyclists and killing two in 2016 while driving under the influence.
Pima County Superior Court Judge James E. Marner also sentenced Brian Lynch to five years probation after he completes his prison sentence, said Stephanie Coronado, a Pima County Attorney's Office spokeswoman.
In March 2016, Clare Rhodes, 72, of Santa Fe, New Mexico, and Kenneth Vieira, 68, of Tucson, were killed when they were struck by Lynch while he was driving a roofing-company truck on Tucson's northwest side, on North La Cañada Drive at West Hardy Road.
The cyclists were southbound on La Cañada and had stopped for a red light at Hardy when Lynch, who also was headed south on La Cañada, struck the cyclists who were in the bike lane, said authorities.
Three other cyclists were injured in the crash. The cyclists were participating in an outing for a bicycling group, Santa Fe Seniors on Bikes, from New Mexico.
Lynch, who then was 28, was arrested on charges of driving under the influence, two counts of manslaughter, two counts of aggravated assault with a deadly weapon, one count of aggravated assault with serious injury, and criminal damage, authorities said.
Contact reporter Carmen Duarte at cduarte@tucson.com or 573-4104. On Twitter: @cduartestar
Get local news delivered to your inbox!
Subscribe to our Daily Headlines newsletter.