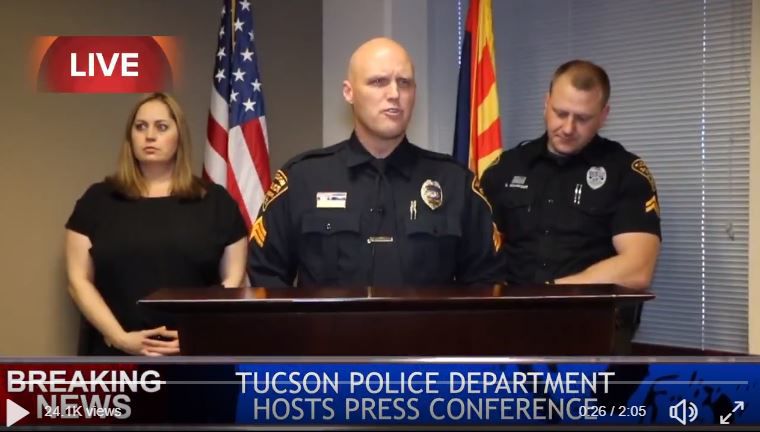 Tucson police are trying to put the 'yanny or laurel' debate to rest through an "investigation." 
The audio he's referring to is a short clip that sparked a social media debate about whether the word being heard is "yanny" or "laurel." Depending on the person, they might hear either one — or both. 
The video goes on to say that the public information office had determined the correct answer through it's investigation. The results? That it's laurel, not yanny, with Dugan adding that "it's pretty obvious." 
But if you hear yanny, and you're still confused as to how on earth anyone could hear anything different, you're not alone. Lots of celebrities and social media users were expressing the same disbelief on Wednesday. 
"The waveform looks very similar for the first band of energy resonance. However, there is a significant difference in the second and third resonances of the two words, which is how humans interpret the words," said Alicia Spoor, president of the Academy of Doctors of Audiology said.
Some people speculated online that the age of the listener as well as the quality of the speaker might also determine what was heard, while others changed the pitch to alter results.