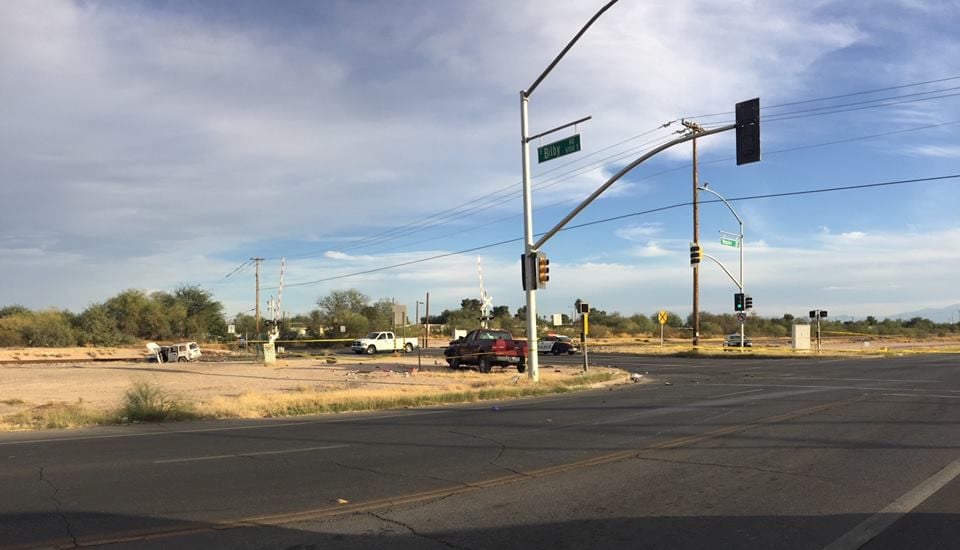 Tucson police identified the man who died Monday afternoon in a wreck at the intersection of South Nogales Highway and East Bilby Road. 
David Verdugo, 29, was driving a maroon F-150 pickup truck eastbound on Bilby at a high rate of speed around 2:30 p.m., the Tucson Police Department said in a news release Tuesday. 
Verdugo used the left turn lane to pass several vehicles that were stopped in the through lane of Bilby. He disregarded a red signal light and entered the intersection, police said. Verdugo collided with a white Jeep Patriot that was traveling northbound through the intersection on a green light. 
The two vehicles slid into an open dirt area. Verdugo was not wearing a seatbelt and was ejected from the F-150. Police said alcohol and speed are possible factors in the collision. He was taken to a hospital, but died a short time later. 
The two occupants of the Jeep were wearing seatbelts. They were taken to a hospital with serious, but non-life-threatening injuries.