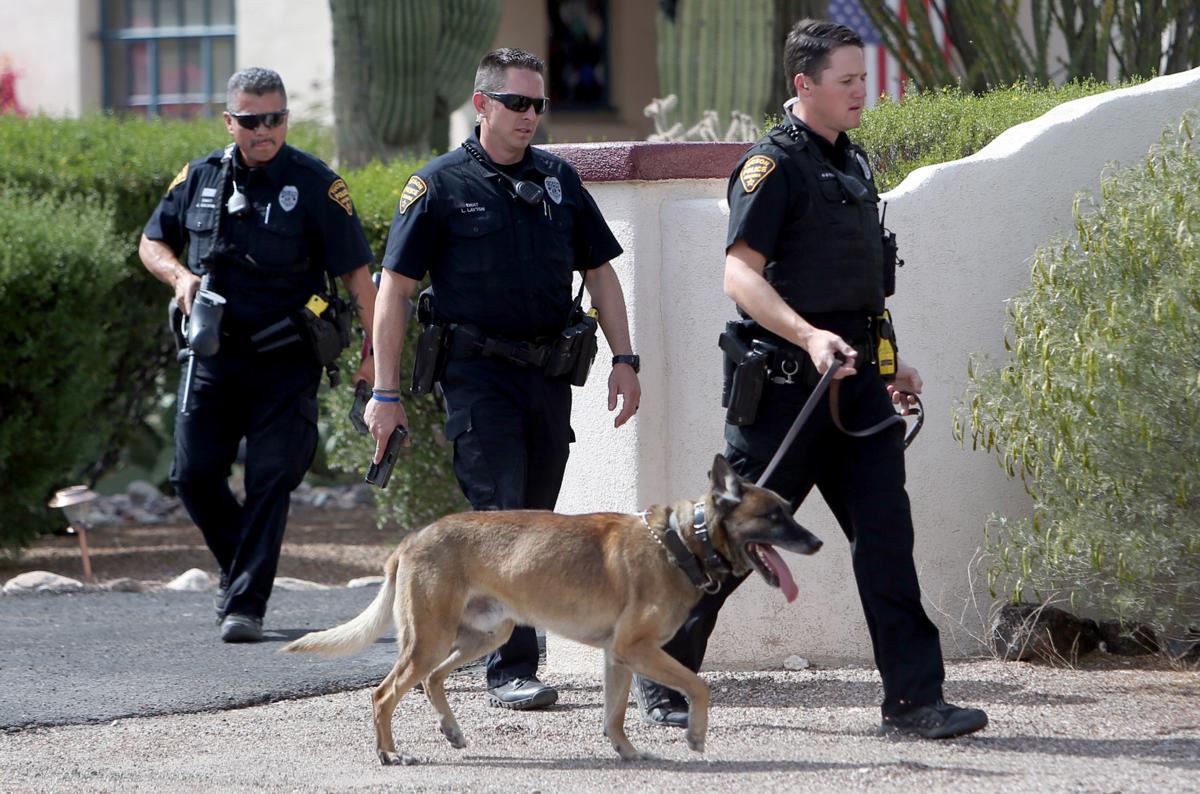 A new program that will combine data analysis and public input to help meet community needs is to be introduced soon by the Tucson Police Department.
The C4 program for — named for community, crimes, collisions and calls for service — is designed to help TPD efficiently communicate with the public and other city departments. The is modeled after the national CompStat program, a tool used by police departments for organization management.
The program will use electronic surveys, results from community forums and face-to-face interaction between police and the public to help bring solutions to community concerns, said Capt. Matt Ronstadt.
For example, collisions that result in injury or death are an area of concern the department is hoping to address through the program.
Though the problems that are most significant to the department are not always what the community identifies as the most urgent, Ronstadt said the program could help find a balance between the two.
"This is part of our overall goal to continue our partnership with the community," Ronstadt said.
The program is still under development, but Ronstadt anticipates community meetings will start taking place about mid-year.
"We recognize the importance of community input," Ronstadt said, adding that he anticipates the program will change and evolve to meet community needs.
TPD is often a point of contact for people looking for assistance, although they may not have the tools to best solve the matter.
Through this program, Ronstadt said, police will be able to direct the matter to the best city department to solve issues efficiently.
The program would allow TPD to build relationships within the community while the department is working on efforts to increase staff, said Steve Kozachik, Ward 6 city councilman.
"It's a way of us getting out into the community more effectively," Kozachik said.
Leah Gilchrist is a UA journalism student and apprentice at the Star.