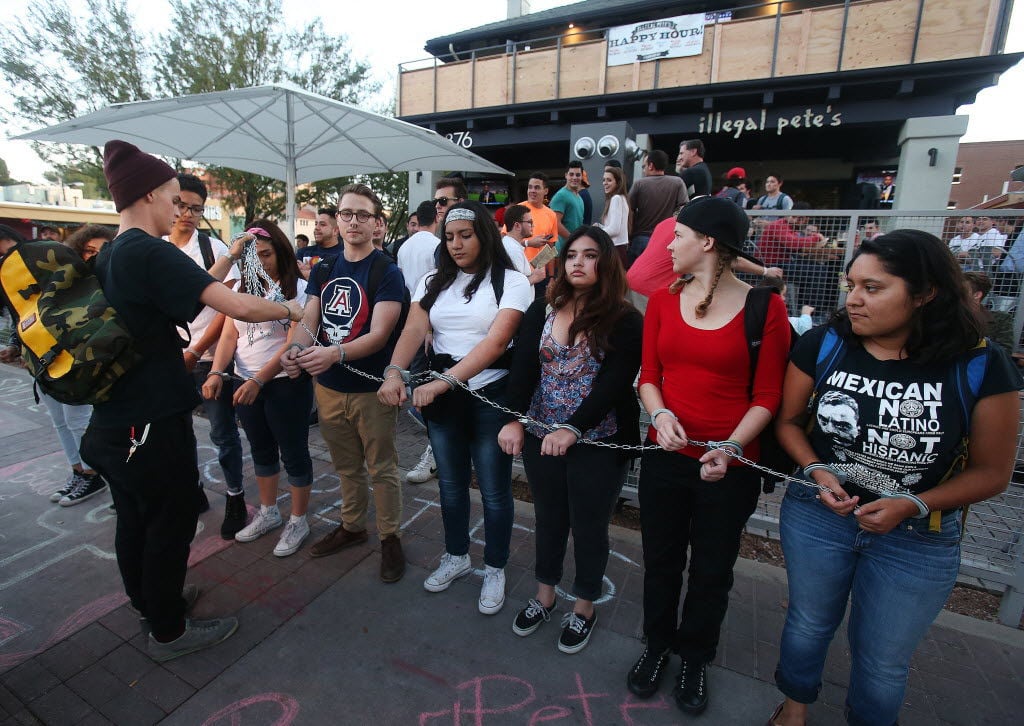 One Tucson restaurant is getting some attention from a major foodie publication, but it has nothing to do with their food.
Illegal Pete's December 2015 opening was accompanied by a human chain of protestors, but the restaurant had already been the subject of discussion and dissent in the months leading up.
Now it's being featured in a Food & Wine Magazine article, "What we can learn from the food industry's biggest name controversies."
Illegal Pete's appears alongside four other curiously named restaurants, including Eggslut and Date Grape.
"Before it even opened its doors in 2015, an Arizona restaurant called Illegal Pete's came under fire," the article says, adding that members of a University of Arizona Hispanic student group demanded the business change its name and started a petition on Change.org.
"[We] are not like other communities where your business exists, and we are more than willing to show you that," the petition said. "We are here to tell you that no longer will you be able to claim blissful ignorance and profit from racism."
Despite the group's demand and the 100 protestors that turned out on opening day, Illegal Pete's is still open.
The lesson in this naming scandal, according to Food & Wine, is that "you can get away with most things."
Check out the full article here and see what Eggslut is all about.