15 Tucson restaurants that shut their doors in 2019
Here's a look at the restaurants that closed in 2019
Reporting by Cathalena E. Burch and Gloria Knott.
Besties — 14 W. Grant Rd.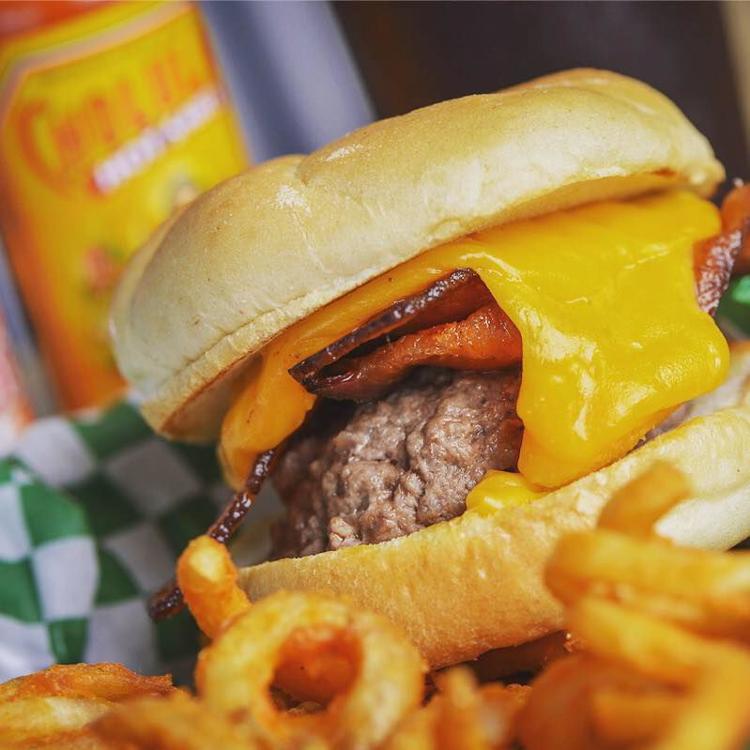 Besties, the steamed burger and fish joint that took over for Mother Hubbard's diner in late 2017, has closed.
In a Facebook post, owner Kade Mislinski hinted at plans to find a new location on North Fourth Avenue and reopen sometime in the fall.
In a phone call Monday, he said that for now he likely will open Besties as a pop-up concept on the back patio of Cafe Passe at 415 N. Fourth Ave., where he is lead cook and kitchen manager for owner Jenny Rice.
Read more here.
Casa Valencia — 2660 N. Campbell Ave.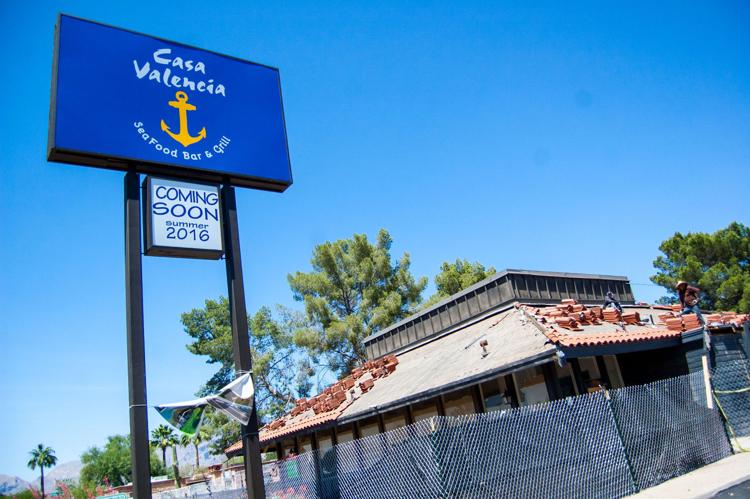 Casa Valencia closed its Campbell location, which was the second location for the seafood bistro. 
The Campbell location opened in 2016. The original location is at 1825 W. Valencia Rd. 
Casa Valencia officials could not be reached for comment when contacted on April 2. The restaurant made no announcement of the closure on its social media.
Prep & Pastry plans to move into the space, which is much larger than the breakfast eatery's current location.
Read more here.
Club 21 — 2920 N. Oracle Rd.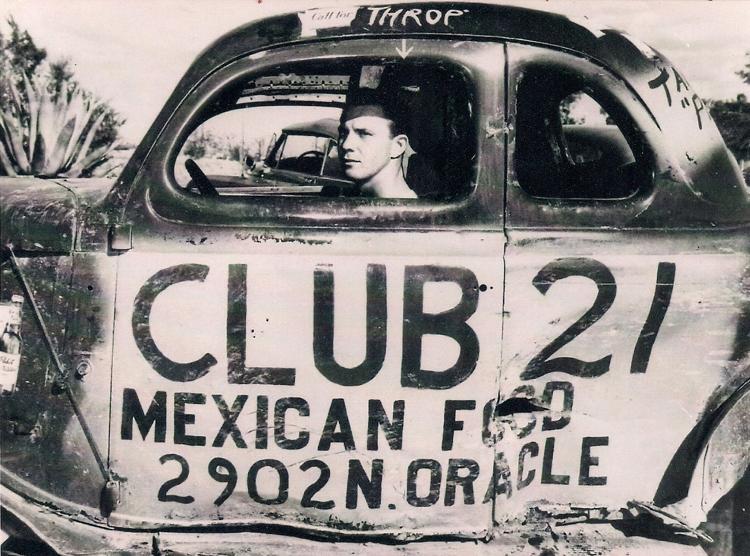 Club 21 Mexican Restaurant, one of Tucson's oldest family-owned businesses, closed in August.
In a Facebook post, owner Taft "Skip" Jacob said his family "had the privilege of serving generations of Tucson families from our same location here on North Oracle Road" for 73 years.
"First dates, birthdays, weddings, anniversaries, new arrivals, graduations, holidays, reunions and even choir practice; made us a part of so many lives," he wrote. "Thank you for letting us share in all of those special moments with you."
Read more here.
Corner Bakery — 203 S. Wilmot Rd.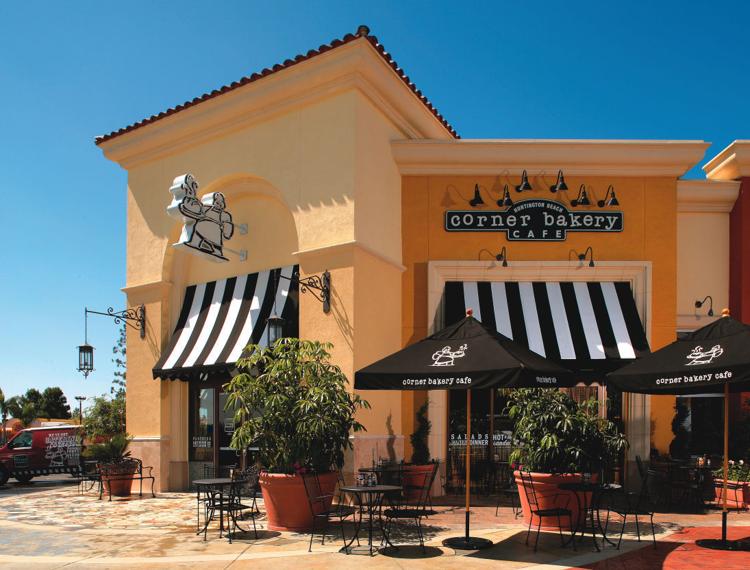 Three years after it opened an outpost in Tucson, Corner Bakery Cafe closed its doors in November.
The soup-sandwich-dessert restaurant, part of a Chicago-based chain, was one of only two in Arizona. The only one left is located in Phoenix.
Employees at that restaurant had no information on the closing and Corner Bakery officials could not be reached.
Corner Bakery opened in Tucson in summer 2016, right next door to another national cafe chain Kneaders Bakery & Cafe, which opened in 2015. That restaurant is still open and Kneaders also has a location in Oro Valley.
Cushing Street Bar & Restaurant — 198 W. Cushing St.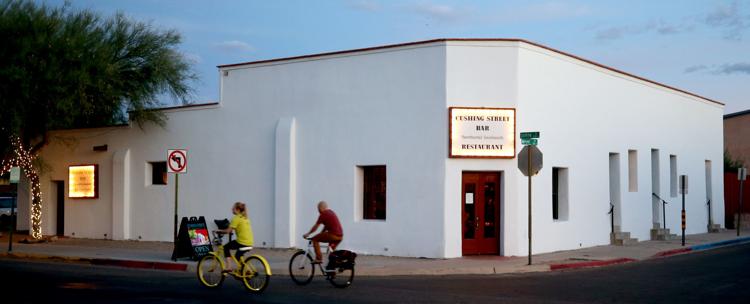 Cushing Street Bar & Restaurant temporarily closed for renovations in 2018 but announced their permanent closure in 2019. 
Cushing Street Bar was born in 1972 when Betsy Rollings' parents, Kelley and Sally, joined three other couples in the venture. Betsy Rollings ran the decades-old restaurant from 2002 until it recently closed, according to Arizona Daily Star archives.
The Coronet, a popular eatery at 402 E. Ninth St., off of North Fourth Avenue, will move into the space this summer.
In a note posted on its website, The Coronet said it would continue serving at its Ninth Street location through June 2 and will "reopen at Cushing after the monsoon."
Read more here.
District Tavern Eatz — 1535 N. Stone Ave.
Nearly four years after Tucson's quintessential downtown dive bar the District Tavern shuttered, it came back to life in 2018, before closing again in 2019.
The new digs were several miles from the District's original home at 260 E. Congress St. 
The Fix, Arizona's Mac n Chz Headquarters — 943 E. University Blvd.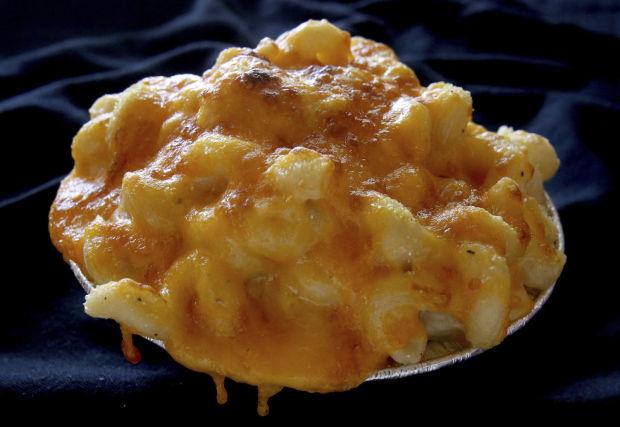 The Fix closed after nearly seven years in business in the University of Arizona area.
The Fix was known for its mac and cheese concoctions — pizza, surf and turf, jalapeño popper, Hawaiian barbecue, enchilada and loaded baked potato, to name a few.
Owners Mike and Sandy Lanz cited several reasons for the closure, including construction of a hotel near the restaurant, the increase in minimum wage and retirement. The Lanzes took over the business in 2013.
Read more here.
Harvest on River — 5605 E. River Rd.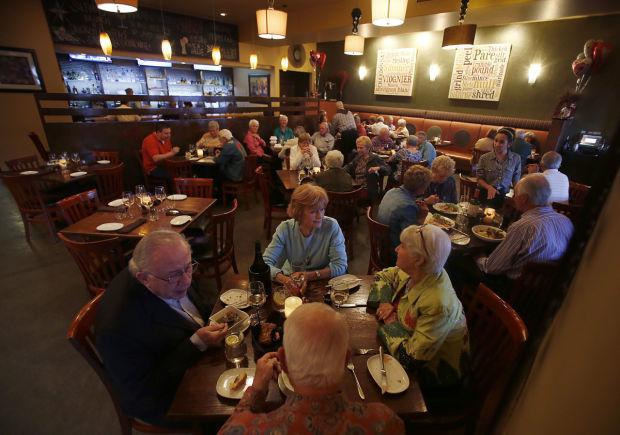 After nearly four years on Tucson's far east side, Harvest on River, the sister of the popular Oro Valley restaurant Harvest, closed in March.
In an email to longtime customers, owners Reza and Lisa Shapouri blamed the closing on a disagreement with their landlord over terms of renewing their lease. Reza Shapouri said the lease terms were "just unacceptable. There is no responsible way for me to sign that lease."
Meanwhile, the couple, whose flagship Harvest Restaurant in Oro Valley is one of the most popular restaurants on the northwest side, will open a wood-fired pizza restaurant sometime this summer in the Oro Valley Marketplace, 12155 N. Oracle Road at West Tangerine Road. 
Read more here.
Hoki Poki — 6501 E. Grant Rd.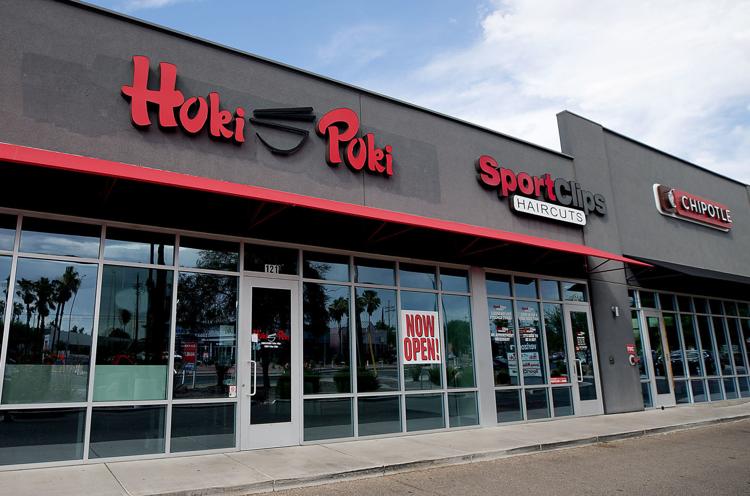 For the second time in a month, a restaurant owned by Tucson restaurateur Bin An shuttered.
Hoki Poki at 6501 E. Grant Road closed June 27 after being repossessed by the landlord. 

A document dated June 27 and posted on the Grant Road restaurant's window stated that the doors were locked after the tenant failed to meet the lease agreement.
The Phoenix-based leasing agent representing the landlord could not be reached for additional information, and it's unclear what part of the lease agreement was not met.
An said he was negotiating with the landlord to reopen the restaurant and save jobs.
Read more here.
Lerua's — 2005 E. Broadway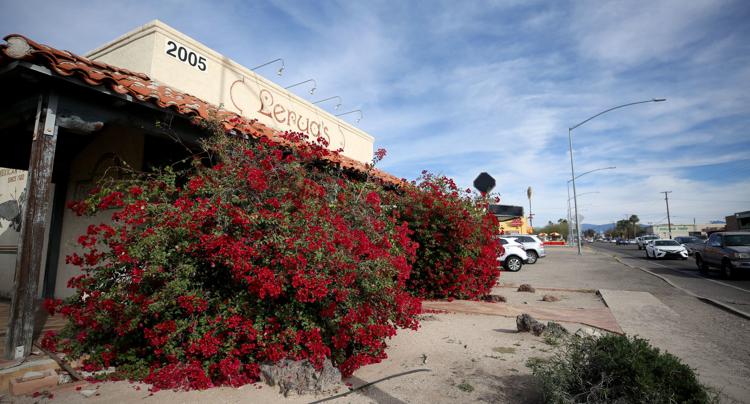 Lerua's was one of the last businesses to vacate the area where the city plans to widen Broadway to six lanes starting at Euclid Avenue to Country Club Road.
"We're trying to be the last to go. Moving a restaurant is not like moving an office," Mike Hultquist said in December 2018, before the closure deal with the city was approved.
Hultquist, whose family had owned the restaurant for years, said that the deal was a decadeslong process that began in 1987. But the offer fell far short of what he said he would need to relocate the restaurant that had been in his family since his mother, Carmen Maria Borgaro Hultquist, bought Lerua's in 1961.
Lerua's, popular for its green corn tamales, stood on that corner since Tony Lerua opened it in 1922.
Read more here.
Lotus Garden — 5975 E. Speedway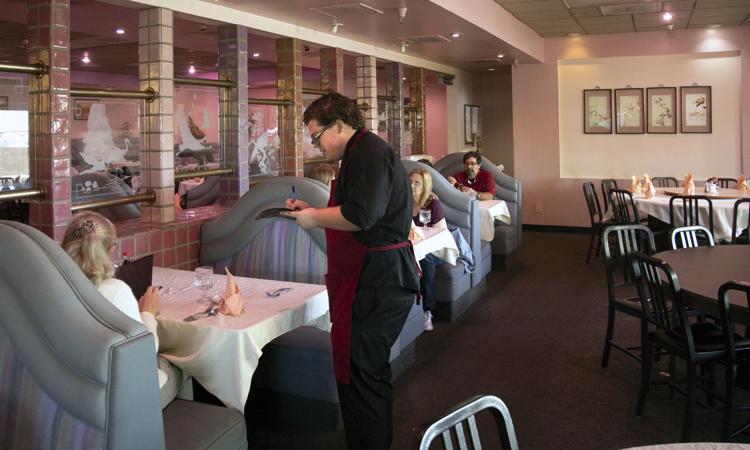 For 51 years, the Wong family opened the doors of their East Speedway Chinese restaurant to three generations of Tucson diners. They closed in the end of May.
The restaurant was one of Tucson's oldest family-run Chinese restaurant.
"It's time," said chef-owner Dan Wong, the son of Lotus founders Dan and Lillian Wong. "My mom is 87 so we thought it was time to close."
Serial Grillers, the Tucson-born burger, pizza and craft beer chain, will take over the space when it moves its flagship restaurant from 5737 E. Speedway. The new location will double the restaurant's capacity, said Travis Miller, who owns Serial Grillers with his brother William.
Meanwhile the Millers are teaming up with Red Desert BBQ & Catering to open a barbecue concept at Serial's original location. Both restaurants are expected to open in October.
Read more here.
MiAn Sushi & Modern Cuisine — 88 E. Broadway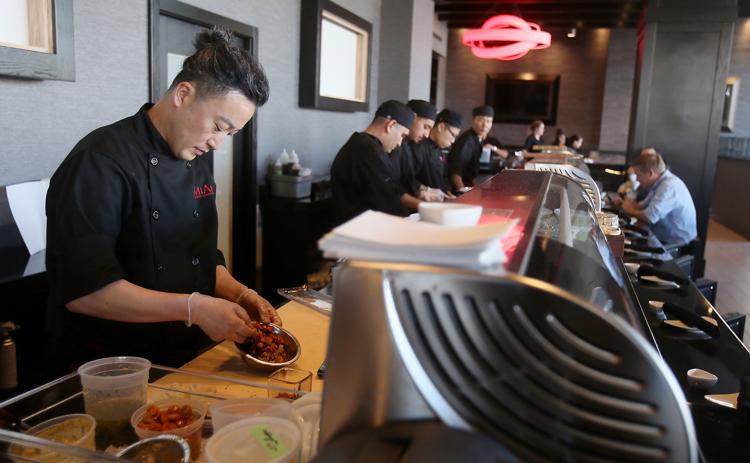 Tucson's upscale Asian-fusion restaurant MiAn's quietly closed in the beginning of June, but its owner said he plans to return in the fall with a new concept.
Bin An shuttered his MiAn Sushi & Modern Asian Cuisine, on the ground floor of the nine-story Tucson Electric Power building. The Asian-fusion restaurant that borrowed from Japanese, Chinese and other Asian cuisines had been open just over two years.
Poco & Mom's — 1060 S. Kolb Rd.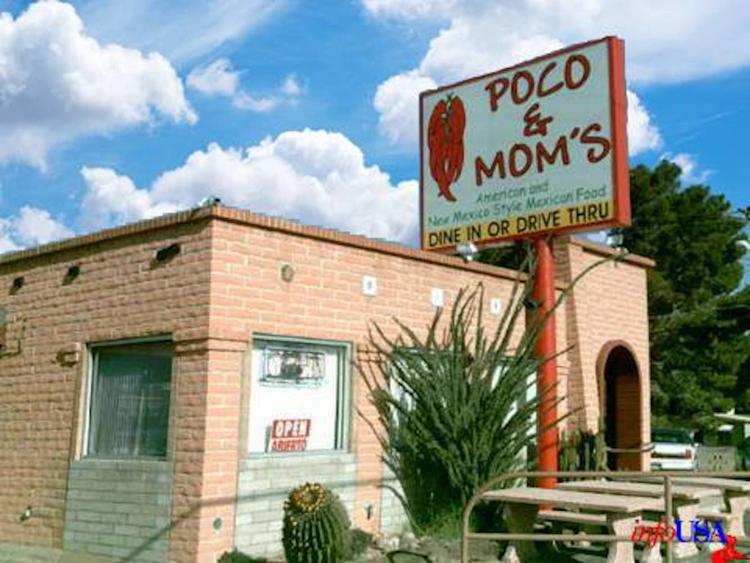 Poco and Mom's Cantina, a popular Tucson Mexican restaurant, closed its flagship location at 1060 S. Kolb Road in June.
General Manager Mark Meabon said owner Lori Sisemore had been toying with the idea of selling the Kolb location for nearly a year so she could focus on the Tanque Verde Road restaurant that she opened in 2014. Meabon said she sold the business early this month and the new owners plan to open a Sonoran brunch restaurant in the space. 
Read more here.
Shot in the Dark Cafe — 121 E. Broadway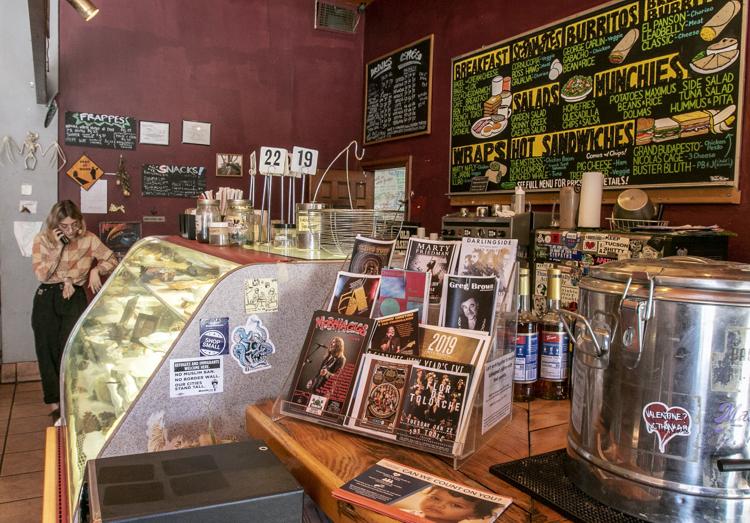 Shot in the Dark Cafe closed in January after more than 14 years in business.
Pam Lopez, one of the restaurant's 10 employee owners, said they were notified on Jan. 1 that they had until the end of the month to leave the space, despite renewing their lease in September 2018. The letter from Pam Keiser, who represents the trust that owns the building, said the lease was canceled.
Lopez said the group renewed the lease in September and agreed to rent hikes that took their rate from $1,100 a month to $4,400.
Keiser said the group of employees that owns and operates the restaurant has never really had a lease. The decision to evict came following a visit in fall of 2018, soon after the cafe failed a Pima County health inspection. 
In a Facebook posting, the restaurant's owners said they were being squeezed out as part of the gentrification of downtown that has forced several neighboring businesses to close.
Read more here.
Three Wells Distilling Company — 3780 E. 44th St.
Three Wells Distilling Company closed after five years in business.
"We are so humbled by the amazing support Tucson, and AZ has given us over the years," the company said in a Facebook posting announcing the closure. "The relationships we have gained, and the awesome people we have gotten to know make the whole thing worth it!"