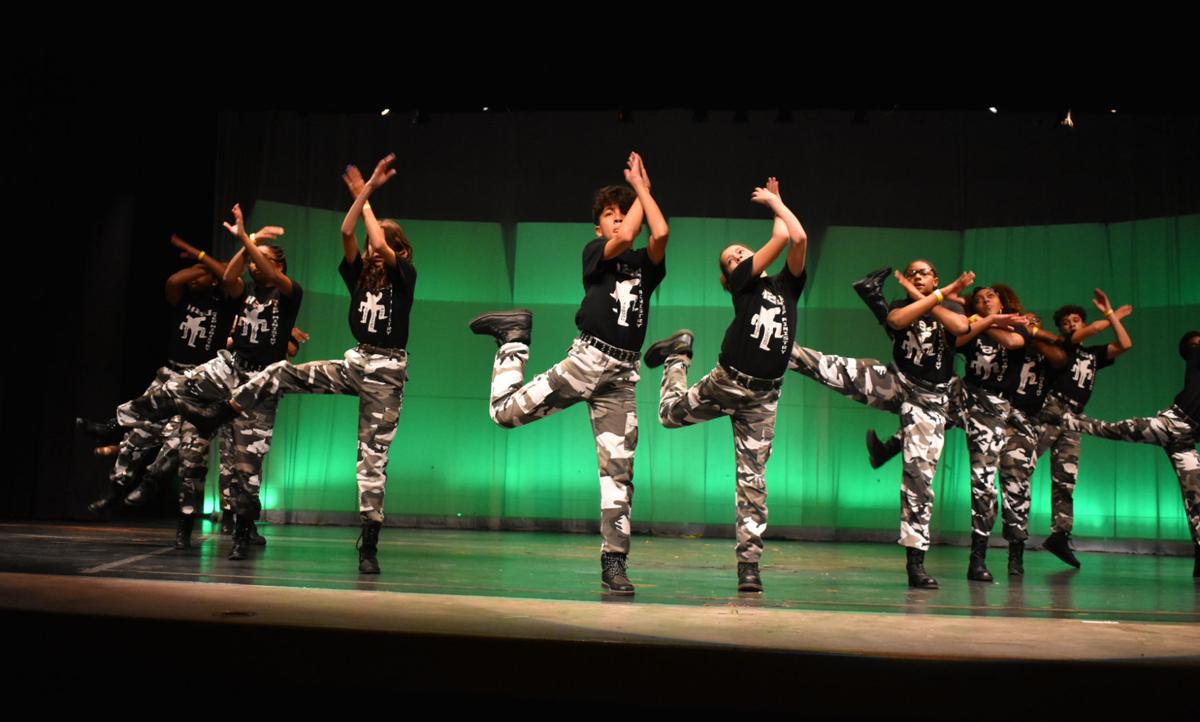 Art, music, spoken-word, literacy and cultural events are set to honor and celebrate Black History Month and tell the African American story in Tucson.
Carter G. Woodson created Black History Month in February 1926 to encourage opportunities for students to learn, draw attention to African Americans' achievements and recognize the central role of blacks in U.S. history.
While the monthlong string of events acknowledges the past, Black History Month "gives depth across the wide spectrum" beyond just singing, dancing and sports, says Tucsonan Bill Ponder, community volunteer.
"It's more than just one month," says Debi Chess Mabie, a local nonprofit leader.
It's an opportunity to start conversations and actions that continue throughout the year, she says.
Here are some upcoming Black History Month events and activities, most of which offer new ideas and may challenge perspectives.
COMMUNITY CORE
The Dunbar Pavilion, a historic blacks-only school, has become a core of the community, a hub of activity and is expanding its programming, says Ponder, Dunbar board chairman for the past three years.
"We want black people to know there is a place for them in Tucson," says Chess Mabie, interim executive director of Dunbar Pavilion.
The 60,000-square-foot Dunbar Pavilion, 325 W. Second St., is named after African American poet Paul Laurence Dunbar. The school was segregated from 1912 until the state ordered desegregation in 1951. An addition was built and the school was renamed John Spring Junior High School in 1952. It closed in 1978.
Shuttered for almost 20 years, the building fell into disrepair but was saved from the wrecking ball when Tucson Unified School District sold it to the Dunbar Coalition for $25 in 1995.
After years of TLC, hard work, renovation and repair, the pavilion is on the National Register of Historic Places and is home to several entities such as the Dunbar Barber Academy, Barbea Williams Performing Company, Visual and Textile Arts of Tucson, Kore Press Institute, and IDEA School.
It has a commercial kitchen that's leased to a catering businesses and the Lander Auditorium, named for Cressworth Lander who attended the segregated school from 1931 to 1940 and led the drive to revitalize the school, that is rented out for classes and events like quinceañeras and wedding receptions.
The brick-and-mortar building is the priority, says Chess Mabie. They are seeking to create a safe and welcoming space, establishing a solid and steady foundation to build upon.
That primary mission — the rehabilitation of Dunbar to be fully viable — hasn't been fulfilled, says Ponder. It's about three-quarters of the way to the goal.
Dunbar Pavilion is ramping up building on that foundation with recent programming efforts.
It received a $100,000 grant last year from the Agnese Haury Program of Environment and Social Justice at the University of Arizona to fund efforts to support the health and well-being of people of color.
The collaboration/partnership is geared toward creating workshops and other community-based projects centered on the connection of health to the environment and community, ancestral and holistic healing (particularly using foods, plants and herbs), and nourishing diets, says Megan Carney, assistant professor of anthropology and director of the Center for Regional Food Studies.
The Center for Regional Food Studies is the partner from UA collaborating with the Dunbar Coalition, the governing body of the Dunbar Pavilion, which is also partnering with El Rio Health Centers, and the Coalition for African American Health and Wellness.
"Our center (the Center for Regional Food Studies) is working to promote a more just food system," says Carney. "We feel that any honest endeavor to transform our food systems must include explicit attention to race and structures, institutions and social relations that perpetuate race-based forms of exclusion and discrimination."
The collaboration's speaker series kicks off with a talk and workshop by Karen Washington, who advocates for racial justice in food systems, says Carney.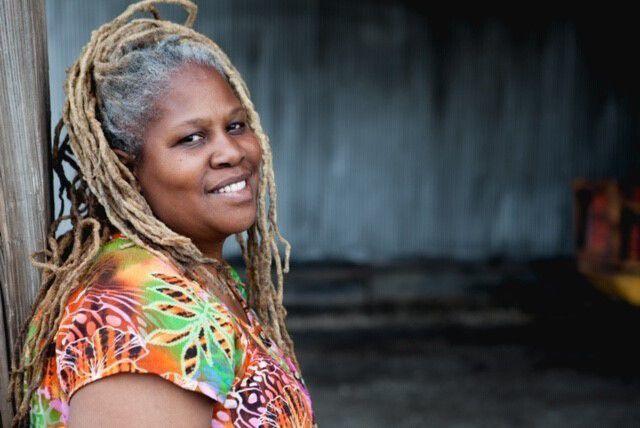 Washington, co-founder of Black Urban Growers and co-owner of Rise & Root Farm in Chester, New York, will discuss how food justice is more than transforming how we grow food and feed people, from 5-7 p.m. on Feb. 18. She will hold a workshop on Feb. 19 from 5-6 p.m., exploring how food justice shows up in your work. The talk and workshop are free, but space is limited. For information and registration, go to thedunbartucson.org/events.
Dunbar Pavilion is also joining the 26th national literacy effort dubbed the African American Read-in from 3 to 5 p.m. on Feb. 9.
The aim is to promote love of reading and the written work by "people who look like you," says Chess Mabie. Readers can sign up to read something by a black author or written by themselves.
HISTORY OF ALL
"History of US," Black Renaissance's monthlong showcase of the creativity of the black community, aims to show that black history is American history, says organizer Seanloui Dumas, a local R&B artist who performs as Seanloui.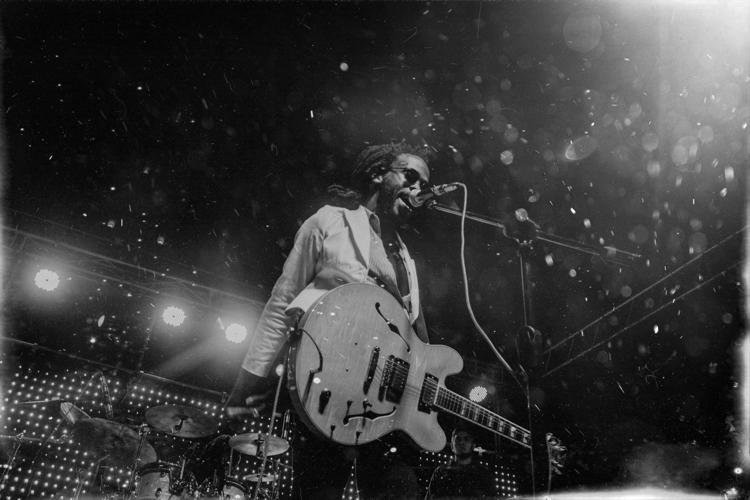 Here's the Black Renaissance schedule; events are free unless otherwise noted:
Black Artist Showcase of photographers and painters continues through February at Cartel Coffee locations in Tucson, Phoenix and Tempe.
Yoga with Soul, mix of yoga and easy to follow movements set to an upbeat playlist will be held 11 a.m.-noon Sunday, Feb. 2, 9, 16 and 23 at Hotel Congress, 311 E. Congress St.
Black exploitation films will be screened at 7 p.m. Monday, Feb. 3, 10, 17 and 24 at the Screening Room, 27 E. Congress St. Cost: $7
Hip-hop and R&B concert with top-tier acts is set for 8-10 p.m. Thursday, Feb. 6, at the Crescent Ballroom, 308 N. Second Ave., Phoenix. Cost: $5
Full Moon Fete, a family event in collaboration with the Wild Witch Collective includes an ancestral altar, drum and poetry circle, and ecstatic dance, 5-9 p.m. Friday, Feb. 7 at Movement Culture, 435 E. Ninth St.
"Black Museum," local and regional contemporary spoken-word artists speak on "Black Love," 8-10 p.m. Feb. 14 at 191 Toole, 191 E. Toole Ave.
Silent disco dance and art party. The Museum of Contemporary Art created tributes to black women who have changed the course of history, says Dumas. DJs will play hits from top black artists as the audience dances to music listened to on wireless headphones. Those without the headphones won't hear the music but will see the dancing. 7-9 p.m. Feb. 20 in the Museum of Contemporary Art, 265 S. Church Ave.
Black Renaissance takes over Hotel Congress, 311 E. Congress St., with afrobeats on the outside main stage. Inside will be R&B, soul and hip-hop. 8 p.m.-2 a.m. Friday, Feb. 21.
SHOWING UNITY
The EAR (Education, Arts/Culture and Religion) initiative is offering a three-event weekend series themed "Showing Unity in Our Community."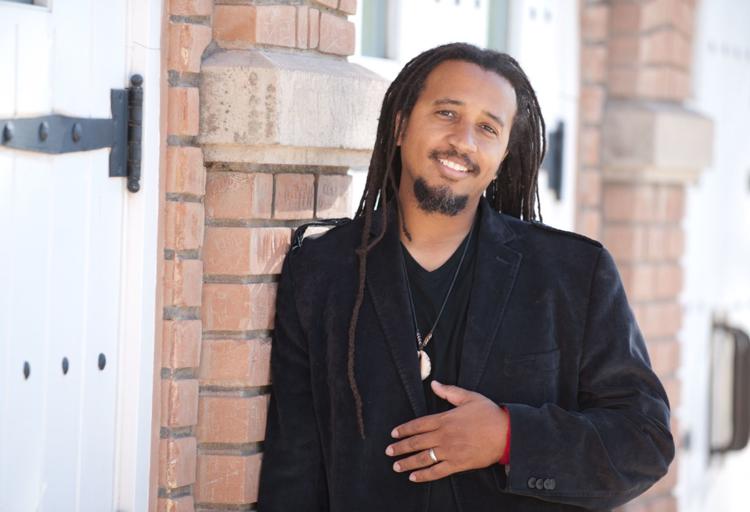 On Friday, Feb. 7, students will attend workshops on topics including engineering, education and law led by an African American in his or her field of expertise as part of the 12th Annual African American Youth Heritage Day. Calvin Terrell, who lectures and trains on valuing diversity, equity and justice-building, will be the guest speaker. Registration for the event is closed.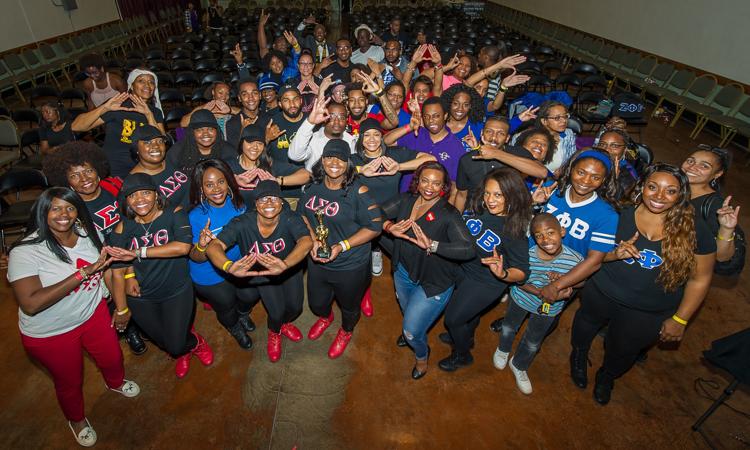 "Our Blackness, Our Heritage," the third annual 20/20 Vision Step Show with Neo Afrikana Dance, is 4-6:30 p.m. Saturday, Feb. 8, at Cholla High School, 2001 W. Starr Pass Blvd. Doors open at 3 p.m.; food and vendors will be on site. Pre-sale tickets are $10 for adults and $7 for children 13 and under is $7; all tickets are $15 at the door. Get tickets online at tucne.ws/2020step.
Youth Young Professional and Greek Sunday at Rising Star Baptist Church, 2800 E. 36th St. begins at 9 a.m. Feb. 9 with a worship service with Rev. Amos L. Lewis. During the 11 a.m. worship service with Young Adult Pastor Trehon Cockrell-Coleman, the organization with the most people wearing their Greek (sorority and fraternity) paraphernalia will win $250 toward their organization scholarship fund.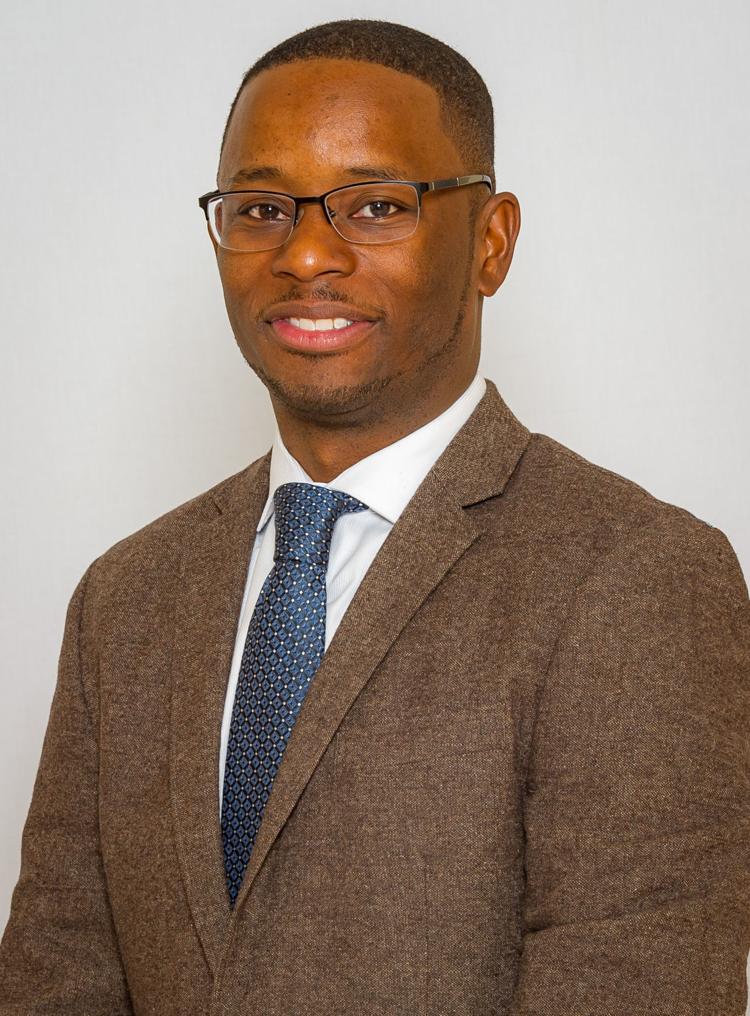 A Community Unity Fair follows from 12:30 to 1:30 p.m. in the church's north parking lot. About 35 organizations will be "speed mentoring" over 100 Tucson youth, who are tasked with visiting at least 12 tables and asking two to three questions about what the organization does in the community. Four restaurants will offer samples of their food.
Rising Star is also holding a multiculture book drive, in partnership with TUSD African American Student Services, and seeks to gather 200-plus multicultural books.
DEFYING STEREOTYPES
Artist and filmmaker Wanuri Kahiu's lecture "The Power of Joy," promises to offer fresh perspectives and encourage reconsideration of the stereotypical images of Africa.
Kahiu, who was born in Nairobi, Kenya, is part of a collective of African artists whose ambition is to create fun, frivolous and fierce work. In her optimistic lecture, Kahiu explains why showing fun is a political act when happiness is often seen as a privilege.
Kahiu is "relevant and innovative," says Phyllis Taoua, University of Arizona professor of French and Francophone Studies who is affiliated with Africana Studies.
The lectures is at 7 p.m. Thursday, Feb. 27, in the Health Sciences Innovation Building, 1670 E. Drachman St. It is presented by the UA College of Humanities and Africana Studies Program.
CELEBRATING THE CULTURE
For Black History Month, the Pima County Public Library's Kindred Team has planned programming that highlights and celebrates black culture.
Presentations range from the impact of implicit bias, school segregation to the quilt code of the Underground Railroad. Story times are also planned.
The library's Kindred Team reaches, supports and celebrates the black community.
The events begin Tuesday, Feb. 4, and run through Feb. 25, For more information, go to tucne.ws/librarybhm.
BUFFALO SOLDIERS
"Buffalo Soldiers: The 10th Cavalry Regiment told through the Art of David Laughlin" opens Friday, Feb. 7, and continues through June 30 at the Tucson Desert Art Museum, 7000 E. Tanque Verde Road. The artist depicts the 10th Cavalry Regiment and their daily activities while stationed in Arizona from 1885 to 1896. Twenty-two of Laughlin's original oils, watercolors, pen-and-ink illustrations, and print series "Military Hours" will be on display.
The opening reception, 6-8 p.m. Friday, Feb. 7, will include a screening and presentation by local Buffalo Soldier historical expert Michael Engs and the local chapter of the Greater Southern Arizona Area Chapter of the 9th and 10th (Horse) Cavalry Association. The $5 donations collected at the opening will be donated to the Buffalo Soldier Memorial Plaza to be installed at the Quincie Douglas Neighborhood Center at the corner of Kino Boulevard and East 36th Street.
Daily museum hours are 10 a.m.-4 p.m. Wednesdays-Sundays. Admission begins at $10, with discounts available. The museum entrance faces Sabino Canyon Road on the east side of complex.