The Dunbar Pavilion project will use a $100,000 grant to fund programming to support the health and well-being of people of color.
The grant came from the Agnese Haury Program of Environment and Social Justice at the University of Arizona and will be split over two years.
The Dunbar Coalition, the governing body of the Dunbar Pavilion, will partner with El Rio Health Centers, the Coalition for African American Health and Wellness and the University of Arizona Center for Regional Food Studies to create and evaluate programming that will include culturally relevant workshops centered around healthy eating practices, traditional modes of healing, exercise classes and more.
"The grant will fund our first programming effort," said Debi Chess Mabie, who leads the effort to revitalize the Dunbar Pavilion. "Up until this point, we've been a space."
Chess Mabie was hired in 2017 by the University of Arizona College of Social and Behavioral Science and the Dunbar Coalition to lead the revitalization of what was formerly Tucson's only segregated school. The Pavilion is now on the National Register of Historic Places.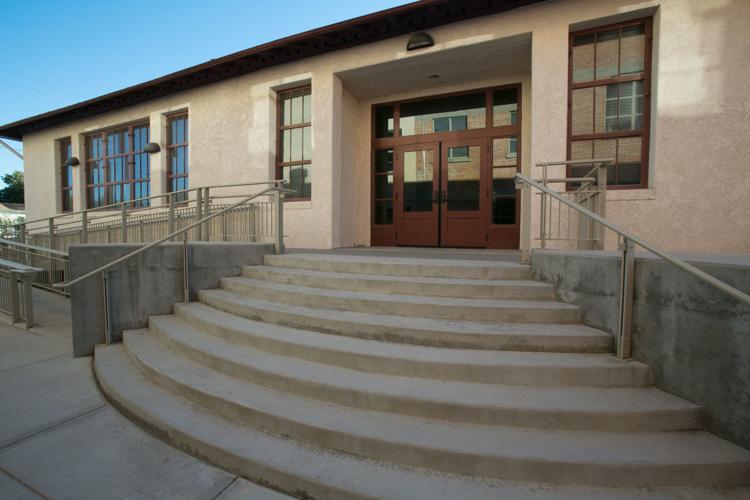 It hosts the Idea School, the Dunbar Barber Academy, the Barbea Williams Dance and Performance Company, the Visual and Textile Arts of Tucson and Kore Press Inc. The auditorium is rented out for parties and classes.
The funding also allows Patrisia Gonzales, associate professor in Mexican American studies at the UA, to teach people how to identify the plants established in the Dunbar garden for more than 50 years so they can integrate them into their own health and wellness practices, Chess Mabie said.
Chess Mabie said she also hopes to collect and share stories and wisdom about health, well-being, sustenance and resilience from Tucson elders.
The grant will also fund a project coordinator, who will implement a larger vision for the school, and a garden manager.
The combined 60,000-square-foot Pavilion is located at 325 W. Second St., in the Dunbar Spring neighborhood between Barrio Anita and the West University neighborhood.
The school is named after renowned African-American poet Paul Laurence Dunbar and served Tucson's black students from 1918 until the state ordered desegregation in 1951.
An addition was built and the school then became John Spring Junior High School. It closed in 1978. The Tucson Unified School District sold the buildings to the coalition for $25 in 1995.