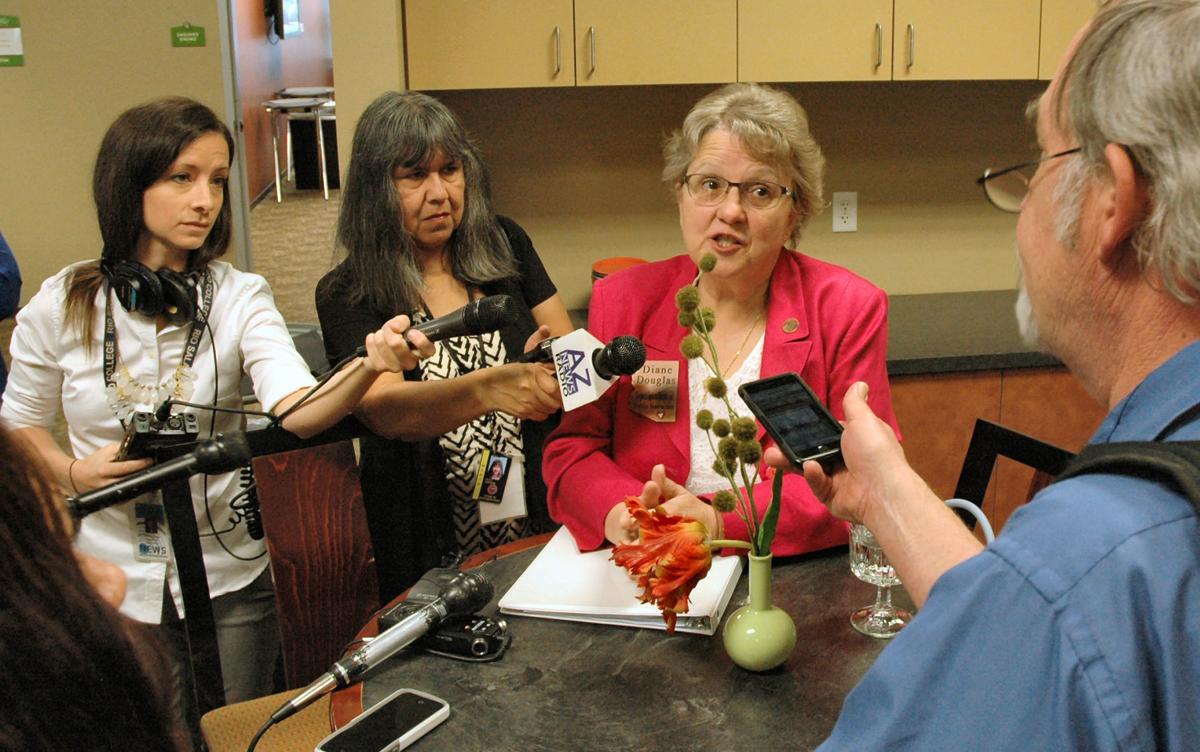 The Arizona Department of Education has entered into an agreement with the federal government to repay schools that were shorted federal funding designated for poor students and those with special needs, and to hold harmless schools that were overpaid due to the department's error.
Under the agreement, schools that were underpaid will have their funding restored within one to four years, and schools that were overpaid would not be forced to repay the money.
The errors in the funding distribution formula were first identified in early 2015, but the actual scope and source of the problem wasn't identified until last year, leaving a three-year period where state officials distributed money based on a faulty formula.
Last year, state schools Superintendent Diane Douglas said she was in the process of working with the U.S. Department of Education to resolve the issue, that she aimed to repay schools that received less than they should have and to ensure that those schools that received more than their fair share weren't forced to repay the extra funds.
But it was unclear at the time if the feds would agree to that, sparking major concerns from school districts in Pima County, most of which had benefited from being accidentally overfunded.
In total, nearly $100 million of federal funding from the two sources was misallocated. Of that, about $47 million in funding for poor schools was overallocated to school districts and charter schools, while about $15 million was underallocated. In funding for students with special needs, about $15 million was over-allocated, while nearly $20 million was under-allocated.
That means the state is on the hook for repaying those schools that missed out on roughly $35 million.
Douglas this month entered into an agreement with U.S. Department of Education to repay the shorted schools within the next four years, though most schools are to be made whole in just one year. The money will come from set-aside funds that have been cached from closed schools and those that no longer receive Title I or IDEA funding from the federal government, according to the agreement.
Records provided by the department in response to a public records request show most Pima County school districts were overfunded.
For example, TUSD was overpaid by $2.5 million in its Title I monies for low-income schools, or more than 10 percent of the roughly $24 million the district receives in Title I funds per year.
It was also overpaid more than a quarter-million dollars from the main pot of IDEA money, which covers costs for special-education students between the ages of 3 and 21. At the same time, the district received about $20,000 more than it should have from a separate, smaller pot of IDEA funding, which is targeted specifically at preschoolers.
And although they won't have to repay the amounts they wrongly received, schools that were overfunded will see their funding reduced to the amount to which they are entitled.
Department of Education spokesman Stefan Swiat said they were relieved the U.S. Department of Education didn't require them to pay back the money.
Under the agreement, if the state Department of Education does not follow through, the federal department may step in and revoke the department's authority to use federal funds to resolve the problems.