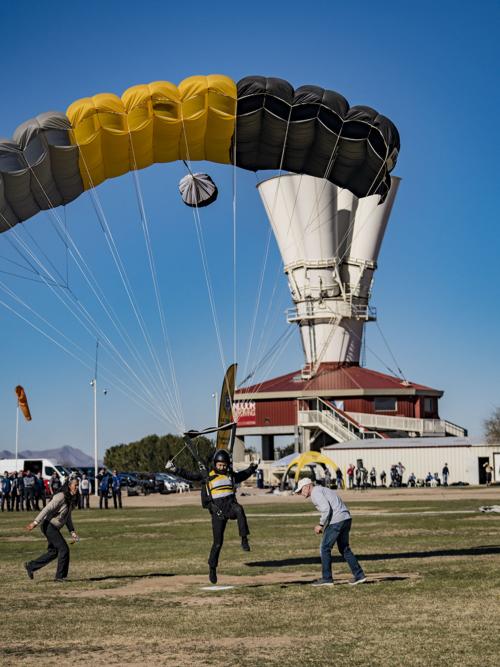 A Tucson native just won a gold medal for skydiving. 
Yes, skydiving — something she's done 100 times.
Rachel Kinnison won the medal at the U.S. Parachute Association National Collegiate Parachuting Championships, which was held last week in Eloy. The event is the oldest and largest of its kind in the world, and more than 70 skydivers competed this year.
There are four categories in the championship, including formation skydiving, vertical formation skydiving, classic accuracy and sport accuracy. Kinnison took the gold in sport accuracy. 
In the sport accuracy category, skydivers have to "land their parachutes as close as possible to a target while flying across the ground at high speeds," a press release from the association says.
Kinnison, a cadet at the U.S. Military Academy in New York, is currently a sophomore majoring in mechanical engineering.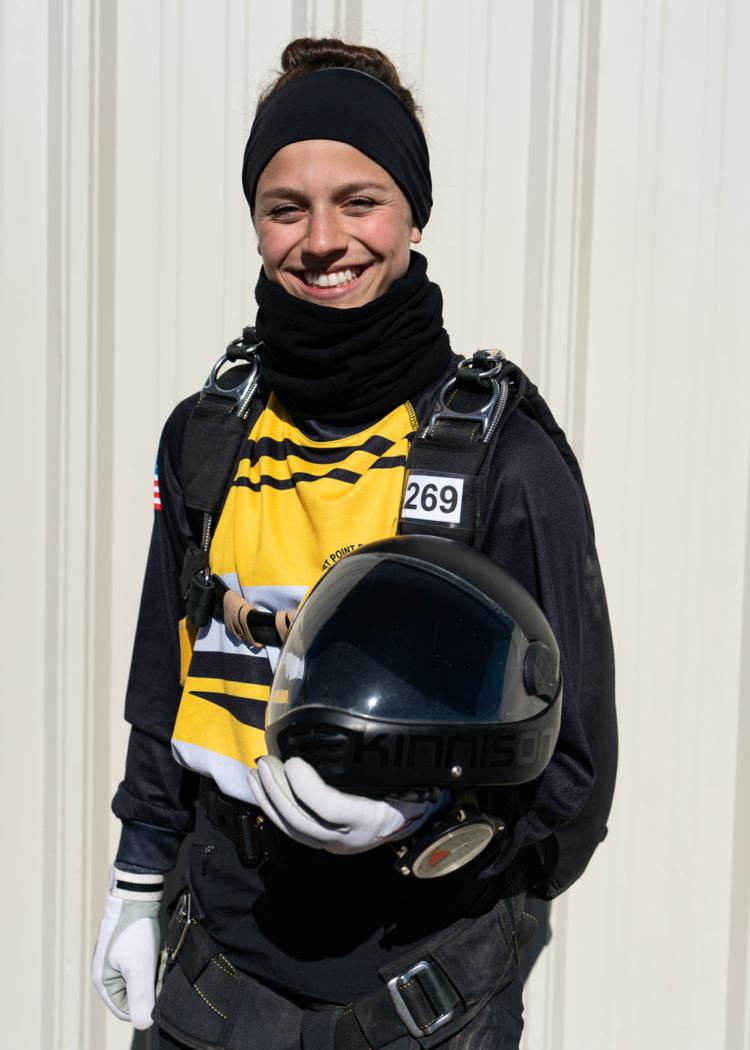 Contact reporter Gloria Knott at gknott@tucson.com or 573-4235. On Twitter: @gloriaeknott