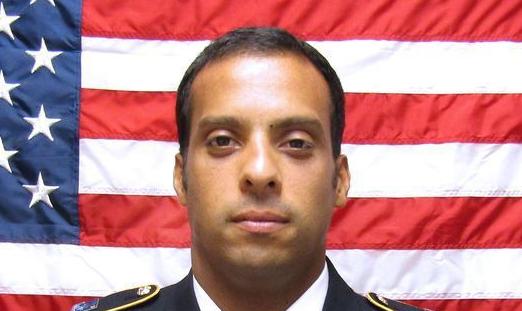 A Tucson soldier was declared deceased Thursday after an Aug. 25 helicopter crash off the coast of Yemen.
Army Staff Sgt. Emil Rivera-Lopez, 31, was listed as "duty status whereabouts unknown" after the Black Hawk crash, which occurred about 20 miles off the coast of Yemen during a routine training exercise, according to a news release from the Department of Defense.
Military officials announced the crash the next day, saying that five people aboard the aircraft had been rescued but one service member was still missing, according to The Associated Press.
Rivera-Lopez was declared dead Thursday, but his identity wasn't released until the next day, the news release said.
The cause of the crash is under investigation.
Defense officials confirmed Saturday that Rivera-Lopez was from Tucson.
Rivera-Lopez was assigned to the 160th Special Operations Aviation Regiment, Military.com reported.
The unit, known as the Night Stalkers, specializes in difficult nighttime missions, often transporting special operations troops into battle, according to the article.
Rivera-Lopez joined the Army in 2006 as a Black Hawk helicopter repairer, the Army Times reported, saying that after training, Rivera-Lopez served in the 82nd Combat Aviation Brigade before joining the 160th Special Operations Aviation Regiment.
Several Tucson lawmakers expressed their condolences on social media Saturday.
"Sgt. Rivera-Lopez of Tucson is a decorated hero who served his country valiantly. My prayers are with his loved ones," U.S. Rep. Martha McSally wrote in a tweet.
U.S. Sen. John McCain also sent his condolences to Rivera-Lopez's family and friends via Twitter, saying that he and his wife were sending "heartfelt prayers."
"Cheryl and I express our deepest condolences to the family of Staff Sgt. Rivera-Lopez. You are in our prayers," U.S. Sen. Jeff Flake wrote in a tweet.
Rivera-Lopez was a highly decorated service member, receiving awards that included the Air Medal, Army Commendation Medal for valor and Army Achievement Medal, according to the military publication Stars and Stripes.
Get local news delivered to your inbox!
Subscribe to our Daily Headlines newsletter.