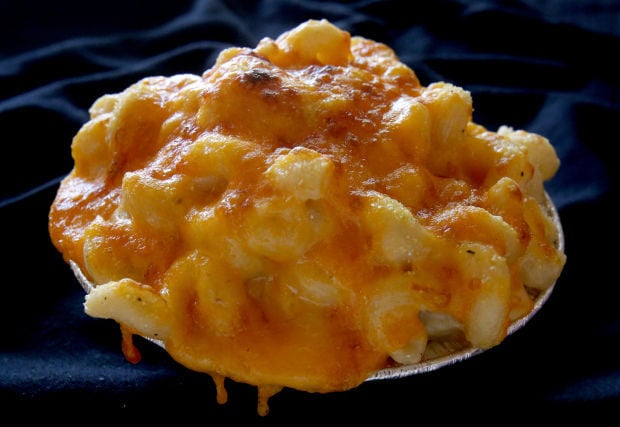 Over the past several years, the always popular macaroni and cheese has taken on a new identity in the food world.
Previously thought of as an item on the kid's menu or at best, a side dish, mac and cheese has now attained entree status, with restaurants across the country serving up traditional or gourmet versions of the cheesy goodness.
With dozens of mac and cheese options in Tucson and probably thousands in the state, Best Things Arizona took on quite the task when deciding to narrow it down to the 10 best.
The good news for Tucson: Three of our hometown spots landed on the list, each serving up very different versions of mac and cheese.
First on the list is The Fix, 943 E. University Blvd., which serves up some 40 different versions of mac and cheese. With classic, buffalo chicken and a wide variety of other options, "The Fix has upped the ante for other restaurants with their mix of delicious cheese and home made recipes," according to Best Things.
A few spots down on the list is the mac and cheese at 47 Scott, located Downtown at (surprise) 47 North Scott Avenue.
"They may specialize in modern American fare, but don't sleep on the old classics," according to Best Things' review, which lovingly describes the dish's house Mornay cheese sauce and sourdough breadcrumb topping.
As if that weren't good enough, 47 Scott diners can also add toppings like mushrooms, bacon and sautéed vegetables.
The third and final Tucson spot on the list is Brushfire BBQ, located at 2745 North Campbell Avenue and 7080 East 22nd Street.
While Brushfire is primarily known for their barbecued fare, there's no going wrong with the messy mac and cheese, according to Best Things.
"It's a pile of mac and cheese, French fries or Fritos, and topped with your choice of meat, barbecue sauce, cheese and pork belly bits," the website says. "Start prepping your stomach."
Check out the full list here.