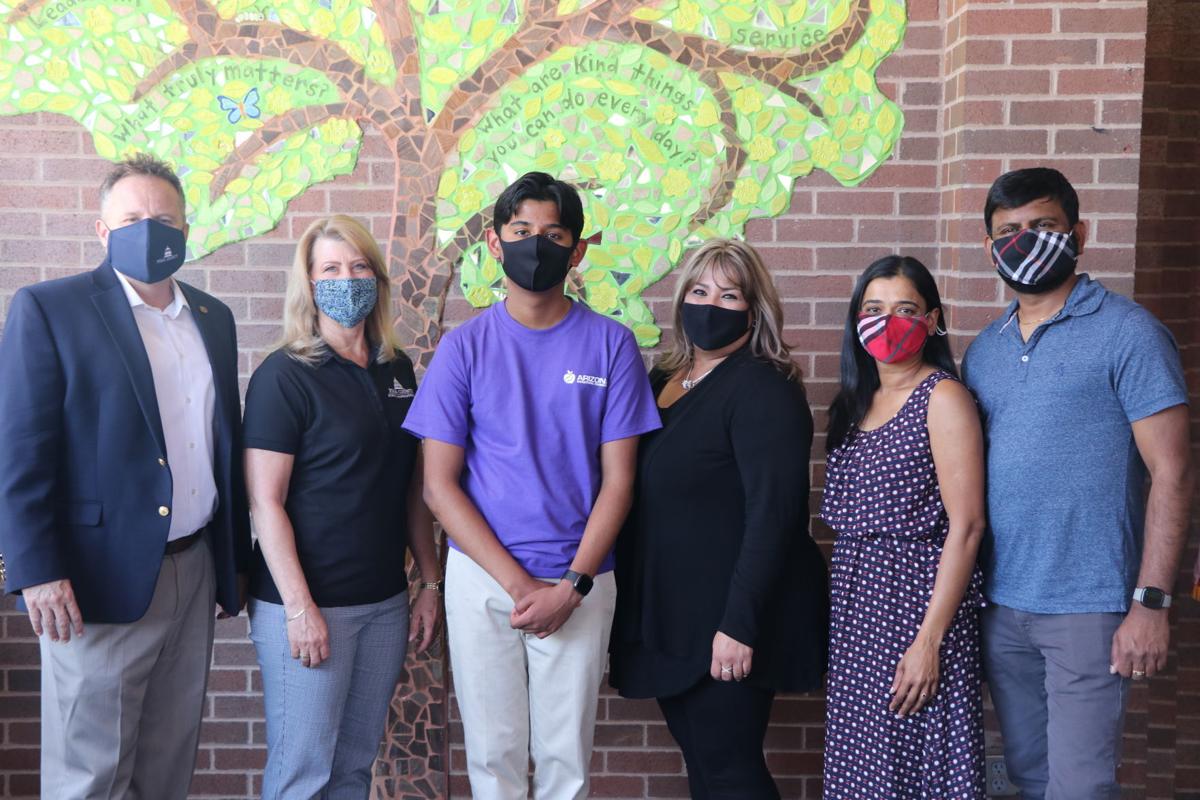 Tucson student Tanish Doshi won the 2021 Arizona Spelling Bee.
The BASIS Oro Valley eighth grader won the statewide spelling bee, hosted by the Arizona Educational Foundation, by correctly spelling the word "cadre" in the 25th round.
"This is a tremendous achievement for Pima County," said School Superintendent Dustin Williams. "Oftentimes we celebrate state championships in regards to sports. The state spelling bee is equally as important and is a testament to educational success. I am truly honored to congratulate Tanish Doshi, his family and his school. You have put Pima County on the map as a state champion for education."
Over 90,000 students participated in spelling bees across the state, competing for a spot at the state spelling bee, held virtually this year because of COVID-19.
Pima County sent two students to the finals, Doshi and Brady Mau from Dove Mountain CSTEM in Marana Unified. Both students made it to the top 10.
Doshi enjoys biking and hiking the many trails around Tucson, doing crossword and jigsaw puzzles, and reading, a new release said. His favorite subjects in school are history and physics.
He will go on to represent Arizona in the 2021 Scripps National Spelling Bee, which will happen remotely for all preliminary rounds, culminating in Scripps inviting the top 10 students to attend the National Finals in person at the ESPN Wide World of Sports facility in Florida.
Skilled trades teachers can apply up to $100K in prizes for schools
Harbor Freight Tools for Schools is accepting applications for the 2021 Prize for Teaching Excellence, which will award cash prizes totaling more than $1 million to 18 public high school skilled trades teachers nationwide and their programs.
The mission of Harbor Freight Tools for Schools is to increase understanding, support of and investment in skilled trades education in U.S. public high schools, a news release said.
"Since winning the prize, our program has grown by 80 more students," he said. "We now have 380 students registered in the program. With the extra equipment, it allows for more students to work on projects with more complex setups."
Three grand prize winners will receive $100,000 each, with $70,000 going to their high school skilled trades program and $30,000 going directly to the individual skilled trades teacher.
Fifteen additional winners will each win $50,000, with $35,000 going to the high school program and $15,000 going to the teacher.
Contact reporter Danyelle Khmara at dkhmara@tucson.com or 573-4223. On Twitter: @DanyelleKhmara