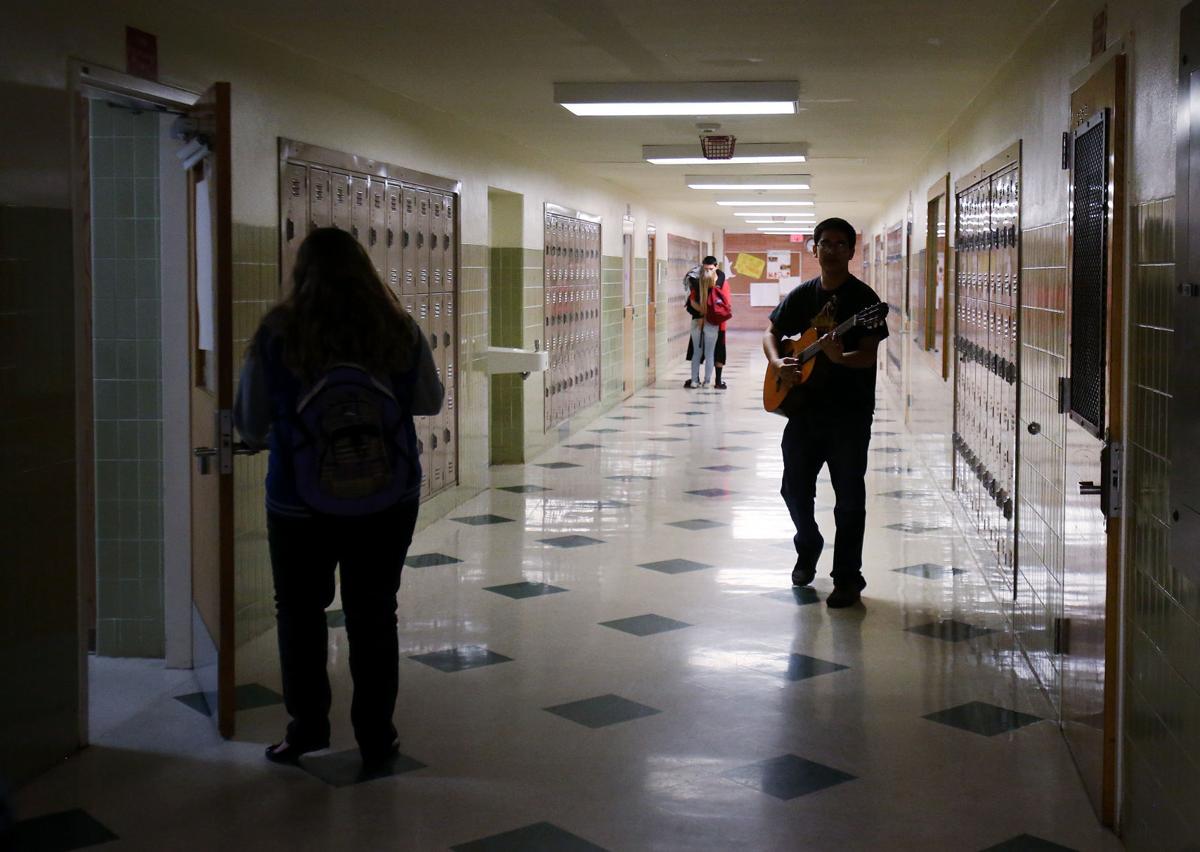 Tucson's largest school district has unveiled a plan to reverse the continuous decline in student enrollment.
The short-term plan, which focuses on returning at-risk students to school and customer service, is being rolled out by Interim Superintendent Gabriel Trujillo weeks before the new school year gets underway.
"It's not something that's going to go away until we face our reality," he said.
Aging population, increase in competition and slow development in the region led to declining enrollment in the Tucson Unified School District, Trujillo said. The district should mobilize every single resource to deal with issues it has immediate control over, he added.
Just seven years ago, more than 52,000 students were enrolled in TUSD schools. That figure has steadily declined over the years, with little more than 47,000 children enrolled last school year.
A complex registration process has resulted in some parents walking away from TUSD schools when they feel they cannot get the help they need, Trujillo said. As a result, the district is looking to streamline registration and establish systems to reach out to families going through the enrollment process.
Another strategy focuses on students who have been dis-enrolled because of continued absences but do not re-enroll elsewhere. Trujillo plans to implement outreach initiatives for those disengaged students who are likely to drop out.
He also wants an electronic exit survey to determine why parents and students choose to leave the district.
"What we can do pretty much immediately is focus on what we do know," he said.
TUCSON EDUCATION ASSOCIATION
A suggestion that other bargaining groups be allowed to negotiate on behalf of TUSD teachers brought hundreds of Tucson Education Association members and supporters to the TUSD Governing Board meeting Tuesday.
As it stands, the Tucson Education Association is the only group representing TUSD teachers in negotiations with the Governing Board.
The comment was made by board member Rachael Sedgwick at a June 27 board meeting. She said she repeatedly requested membership information about the TEA and was denied.
Because of that, Sedgwick said she had concerns about whether all teachers were represented and added that she wanted there to be additional bargaining groups.
"If other groups want to sit at the table, they can start making arrangements to that end," she said.
Rumors then circulated on social media and in emails that the teachers' union may lose bargaining rights, although the Governing Board has not officially placed the matter on an agenda for discussion or action.
During the call to the audience, several people spoke in support of the TEA, sharing their experiences on how it has helped their career or in tough situations.
Among them was Marion Pickens, a former state legislator and retired TUSD teacher who told the board about a similar situation that happened in the 1970s.
"Take it from an old-timer like me. You can have TEA with you or against you, but I hope you choose the right one," she said.
SUPERINTENDENT
SEARCH UPDATE
Finalists for the new leader of TUSD will be announced Aug. 10.
There are 17 applicants who will be narrowed down to five by a screening committee.
On Aug. 8, the board will discuss the schedule for finalist interviews and community forums.