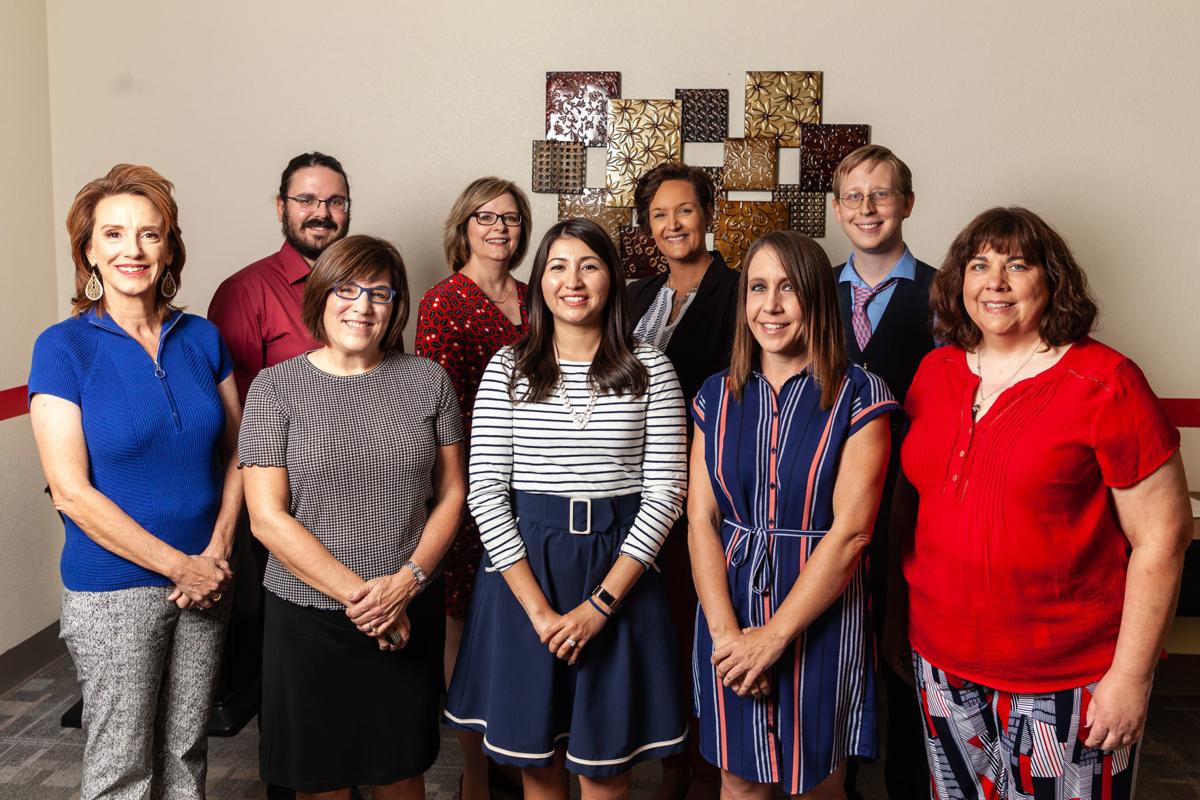 A local nonprofit will offer an opportunity for the public to stand in solidarity with local educators during Stand Up 4 Teachers on Nov. 7.
The fundraising event, at Loews Ventana Canyon Resort, is being held by Tucson Values Teachers.
"Tucson Values Teachers is really all about helping teachers financially and professionally. We have programs designed to attract, retain and support high-quality teachers and we are also working on a campaign to really change the culture around the way people perceive, value and respect teachers. We want people to know that they are true professionals, many of them with master's degrees," said Katie Rogerson, chief operating officer of Tucson Values Teachers.
Examples of that professionalism will be showcased at the fundraiser, which will honor the Raytheon Leaders in Education Award finalists and winners. The award recognizes Pima County teachers who are achieving outstanding classroom performance, demonstrating leadership and supporting their peers.
Winners are Zachary Kadera of Elvira Elementary School; Jackie Nichols of Billy Lane Lauffer Middle School; and Larissa Peru of Desert View High School.
Finalists are Lindsey Anderson of Esmond Station K-8 School; Latricia Ferguson of Cottonwood Elementary School; Elizabeth Shaw of Rincon Vista Middle School; Ivy Sweeney of Marana Middle School; Ellen Kirkbride of Flowing Wells High School; and Daniel Schneider of Amphitheater High School.
The winners — and their respective schools — each receive $2,500 from Raytheon; and each finalists will receive $500 from Tucson Values Teachers.
Nichols, who teaches science, technology, engineering and math classes, as well as social studies, is thrilled about the monetary donation for the schools as well as the business, corporate and professional resources affiliated with TVT.
"Nothing of quality happens without money behind it. Quality programming happens because there is financial support and there is professional support ... and Tucson Values Teachers is helping to bring those together," Nichols said.
She is also excited about the opportunity to promote STEM among minorities in the community.
"Sunnyside has a strong STEM pipeline from elementary to middle to high school, and we are proud to be part of that story. In our community, it is about closing the STEM gap for Hispanics and females. The 2013 census shows that 7% of the Hispanic workforce works in STEM and that number is really low. It is a big economic gap and we would like to close that by helping to introduce students to STEM careers," said Nichols, who has been teaching since 2005 and launched the Sunnyside Future City STEM program to encourage students to solve relevant, real-world engineering challenges and community issues.
Kadera shares the commitment to preparing students to address real-world problems through his role as the math facts and data collection director at Sunnyside's Elvira Elementary, where "teachers all work together to ensure there are no limiting factors for the kids regardless of income or where they live."
He also works to optimize student success as a new teacher mentor and a cooperation teacher for student teachers and education interns. Kadera said professional support and collaboration are key to providing effective teachers in today's world.
"You really have to become a jack-of-all-trades and be knowledgeable enough to fuel kids' desires to learn as well as always being a role model. Teaching is much harder than it looks and you never have the chance to relax. It is like modeling a developing child every day of your life until you retire, but it is very fun if you do it the right way," Kadera said.
Even with excellent preparation and ongoing training, he said it is impossible to be prepared for all that teachers face.
"I wish people could be more prepared for all the subtleties. It is hard to encapsulate ... no one brings up the notion of how much you need to sacrifice to be the best teacher for children," Kadera said. "You don't know about the interactions with parents who call your cellphone long after school hours and all the different things that you will do to help students struggling with physical or emotional challenges or attendance problems, aside from academic issues. Even after seven years ... the surprises never stop."
Get local news delivered to your inbox!
Subscribe to our Daily Headlines newsletter.