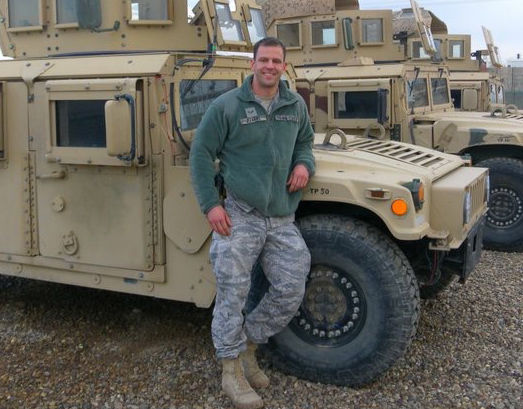 After one dermatologist moved to the private sector, the Tucson VA hospital now employs just one dermatologist who works slightly less than full time, plus a dermatologic physician assistant.
Two private-sector dermatologists can perform specialty surgeries on an as-needed basis.
But current staffing levels mean veterans can wait up to six months for an appointment with a dermatologist, which is worrisome in a state with more than 300 days of sunshine each year, said Tucson private dermatologist Norman Levine.
"It's totally unacceptable," Levine said. He said he treats a number of veterans who "abandoned" the VA after being told they couldn't see a skin specialist for half a year.
"It's pretty clear that the number of people they have servicing these (patients) is inadequate," he said.
On average, new Tucson VA patients waited 23 days in July for an appointment with a dermatologist, longer than the national average of an 18-day wait across all VA systems in the U.S., VA data show.
Dermatology is one of a number of specialties in which public health facilities struggle to recruit and retain staff, said Dr. Anthony Stazzone, chief of staff at the Southern Arizona VA Health Care System, on South Sixth Avenue at Ajo Way.
Dermatologists usually choose to work for the VA out of a sense of service, since they face a 30 percent to 50 percent pay cut compared with the private sector, Stazzone said.
"We can't compete with the private sector in dermatology," Stazzone said. Specialty shortages are not unique to the VA, he said. Stazzone recalled working at the University of Arizona's hospital — now Banner-University Medical Center Tucson — more than a decade ago when the hospital was working to rebuild its dermatology staff after a mass exodus.
"Anywhere in health care, you're going to have ebbs and flows in staffing," he said.
The local VA is bringing on another dermatologist on a part-time basis in September, but had been hoping to secure a full-time dermatologist for that position, Stazzone said.
Arizona residents undeniably face elevated risks for sun damage, especially because so many people get exposed to the sun year-round, said Lisa Quale, senior health educator at the University of Arizona Cancer Center.
Statistics on skin-cancer rates can be misleading, since certain types of cancers are notoriously underreported, she said.
But "we live close to the equator, we are higher than sea level and that intensifies exposure," she said. "We as Arizonans need to be extra careful."
DELAYED STAPH DIAGNOSIS
The Arizona Daily Star determined the number of staff dermatologists at the Tucson VA after a months-long public-records battle with the health system's privacy office, which initially refused to release the names of the hospital's current specialty providers.
The Star successfully appealed the denial to the VA's national office of legal counsel, which reversed the Tucson VA's decision this month.
The Star's records request was prompted by a local veteran's concern that a shortage of dermatologists had undermined the quality of care he received at the VA earlier this year.
Air Force veteran Steven Jeffers, 32, said he went to his VA primary-care physician in March after a wound on his elbow had been festering for weeks. Jeffers said the doctor would not refer him to a dermatologist and misdiagnosed him as having a bug bite.
Throughout March, the staph infection spread to his chest and torso and became increasingly painful, like "fire ants crawling under your skin," he said.
Jeffers finally received a dermatology referral on March 31, but was told he would have to wait until April 18 for a remote dermatologist to look at a photo of his condition. That would have been four days before Jeffers' wedding.
The veteran said he finally got a quick response after he showed up at a VA dermatology clinic on April 5, lifted his shirt at the front desk to display his skin condition and pressed for an appointment with a dermatologist. At that point, the staff gave him an appointment for three days later with a dermatologic physician assistant. The PA immediately prescribed antibiotics for a staph infection after an exam, Jeffers' medical records show.
The five-week delay in treatment nearly derailed his April 22 wedding, Jeffers said.
"I would still be waiting for a diagnosis if I hadn't taken off my shirt in the waiting room," he said in late April.
In April, Jeffers filed a negligence complaint against his doctor, Dr. Mehrnoosh Zarkoob, with the Tucson VA's patient advocate office.
Jeffers has also filed a tort claim with the VA's Office of Chief Counsel in June, alleging malpractice. If the VA doesn't respond in six months — the time frame allowed under the Federal Tort Claims Act — Jeffers said he plans to take the case to U.S. District Court.
Jeffers said he hopes his tort claim will improve the VA's quality of care for veterans who aren't able to be as proactive in fighting for proper care.
The Star offered Zarkoob a chance to comment on Jeffers' medical situation. VA officials responded on her behalf, saying the VA health system cannot comment on specific patient cases, citing privacy laws.
William Caron, the new director of the Tucson VA, said the hospital is trying to promote partnerships with community providers, whom veterans can access through the Veterans Choice program if their VA wait time is more than 30 days, or if they live more than 40 miles from a VA facility. Participating private-sector providers get reimbursed by the VA for their care.
"Many (VA) facilities don't have any dermatologists on staff," Caron said. "It's a challenging recruitment area."
But the current Veterans Choice program is cumbersome and coordinated through the bureaucratic VA system, according to veterans' advocates with Concerned Veterans for America.
Doctors can sometimes wait six to nine months to get paid by the VA, the group says.
Levine said he dropped out of the Veterans Choice program because getting VA approval for any type of follow-up or additional services for the veteran patient could take months.
Levine said he'd sometimes have to wait three months to get an answer about whether he could perform a biopsy on a patient.
"It was just impossible to take care of these people in the appropriate way, so we stopped doing it," he said.
There are legislative efforts underway to improve the Veterans Choice program, to which Congress recently allocated $2.1 billion in new funding to prevent the program from shutting down this month.
Partnerships with the private medical community should be strengthened, instead of solely focusing on trying to recruit dermatologists to come on staff at the VA, Caron said.
"We're better working together than we are trying to be all things to all veterans, all the time," he said.
Star's request for Tucson VA records is denied, then approved on appeal / A4
Get local news delivered to your inbox!
Subscribe to our Daily Headlines newsletter.