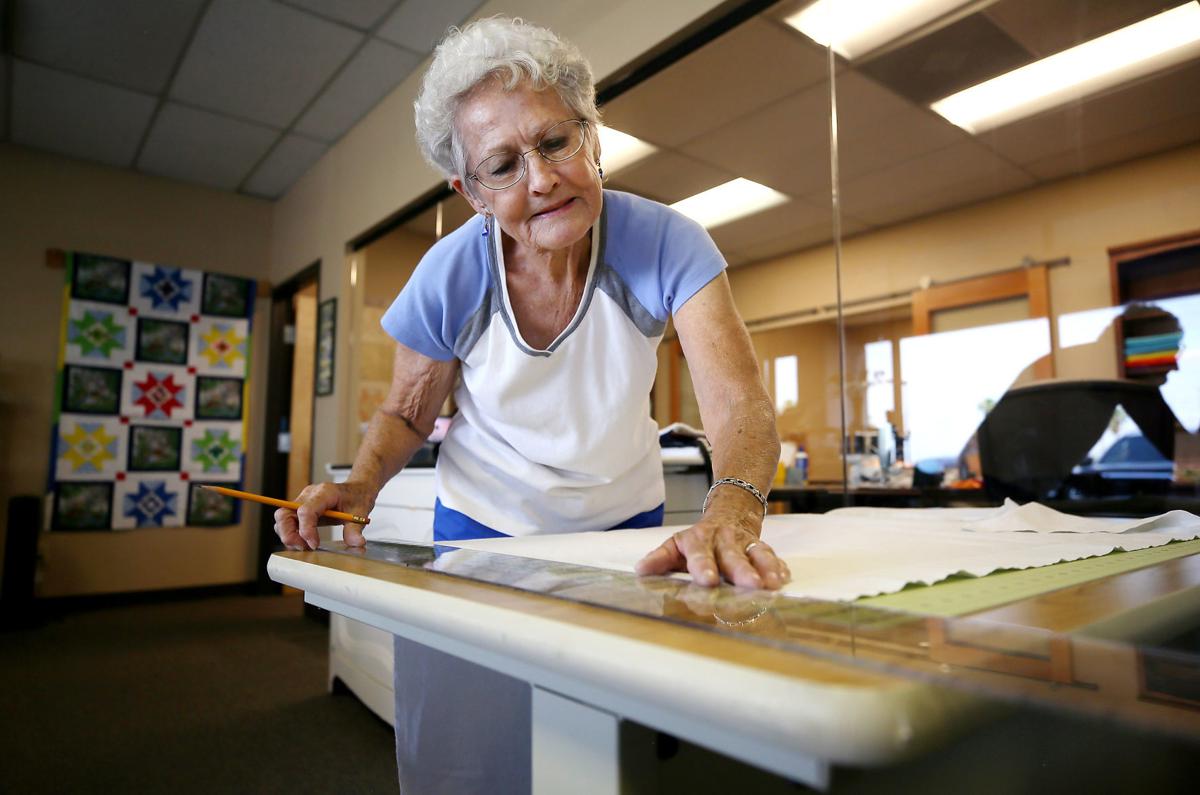 A Tucson volunteer workshop that helps people with disabilities get needed items insurance doesn't cover recently lost state support after nearly 30 years.
The Adaptation Station closed in April after Arizona's Developmental Disabilities Division cut funding and put increasing limits on what it could provide for adults and children living with many different challenges.
The workshop, which records show cost the state $47,493 in 2017, was mostly made up of retired professionals with expertise in woodworking, engineering, sewing and electrical work.
Workshop director David Gordon and many of those volunteers have since started Special Needs Solutions, a nonprofit version of what they were doing before. They can barely keep up with requests for specialized furniture, toys, clothing and other items, he said.
"We are currently nearly overwhelmed serving those people who DDD says were no longer demanding our services," he said.
Gordon was referring to why Arizona's DDD now says it stopped funding and supporting the Adaptation Station — that the things people needed were already available through Arizona's Long Term Care System, or ALTCS.
"The demand for the organization's services lessened, which also reduced the need for the (state) funding, until the need for the Adaptation Station evaporated entirely," said Brett Bezio, spokesman for the Department of Economic Security, which administers DDD.
Gordon said he could not get anyone with DDD to answer questions about funding cuts or new restrictions before the Adaptation Station closed. Eventually, it was only allowed to provide things to people with certain disabilities — autism, cognitive disabilities, cerebral palsy and Down Syndrome. The volunteers could no longer make things to help teachers and their students due to liability risks.
Gordon called Bezio's response "nonsense."
ALTCS, he said, only covers items considered medically necessary.
The demand never lessened, he said.
"Indeed, until the audit, we were constantly way behind in fulfilling requests," he said, referring to a 2017 state review.
But once the audit took place, the state, citing safety concerns, began limiting what the workshop could provide, and so its workload shrank.
The problems cited include family members being allowed in work areas to pick up orders, volunteers going to homes to do equipment measurements when therapists didn't have the time, no written procedures to prevent injury risk and no designated parking for people to come into the facility.
The audit also noted tools and sharp objects were "out in the open" and that no one volunteering there was wearing a hard hat or steel-toed boots.
All the issues in the audit would have been easy to remedy, Gordon said. "Over nearly 30 years of existence, there'd never been a problem," he said.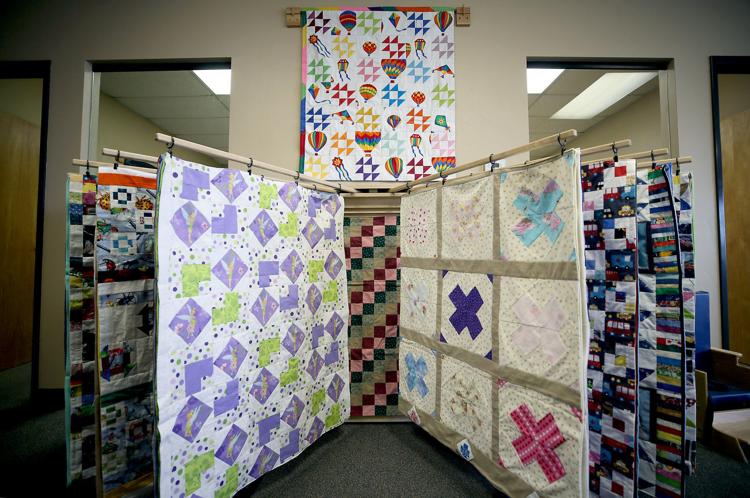 "it's made life livable"
Kimberly Molthan turned to the Adaptation Station four years ago for help with her 11-year-old son, who has autism and several other challenges.
"If they had not branched out on their own, I would be completely and totally devastated right now," she said, referring to Special Needs Solutions. "It's made life livable for us. Our life is so darn expensive."
Molthan's son needed padding for the floor, an adjustable desk with arm rests and different kinds of swings to help him calm down and digest food. The Adaptation Station also helped the family with abdominal binders to prevent Molthan's son from pulling out his feeding tube.
The workshop only charges for materials so things stay affordable, Gordon said.
For example, a standing board that helps people with mobility problems runs about $1,500 from commercial providers but costs about $75 at the workshop.
Gordon is collaborating with Ronda Chance, who ran the Adaptation Station for more than 26 years before retiring three years ago. She's stayed on as a volunteer.
During her years there, Chance said she received funding from DDD for materials twice, once for $10,000 and once for $15,000. She stretched money as much as she could, she said, and was able to replenish funds through donations, mostly from families grateful for affordable items.
The program started under the tenure of Ron Barber, former state director for DDD. He was upset to hear it had shut down.
"Thank goodness we had a guy who had the foresight to say, 'We're not going to stop,'" said Barber, a former congressman.
Not much has changed from when Chance started the program, Barber said.
"There were a lot of families that needed adaptive equipment, kids with autism who needed weighted vests (which help with calming) and others needing help with fine motor skill who needed toys to manipulate," he said. "Families were struggling with insurance companies and private pay to get these things."
Gordon said the next couple of years will be critical for Special Needs Solutions, 4555 S. Palo Verde Road No. 131.
"I am hoping that the fact that we actually have been doing this exact work for the past 28 years, though under DDD, will not be overshadowed by our new form as a nonprofit," said Gordon, who will be making $43,000 in his new post.
"They are all volunteers, except for me, and they are here because they want to make a difference in people's lives."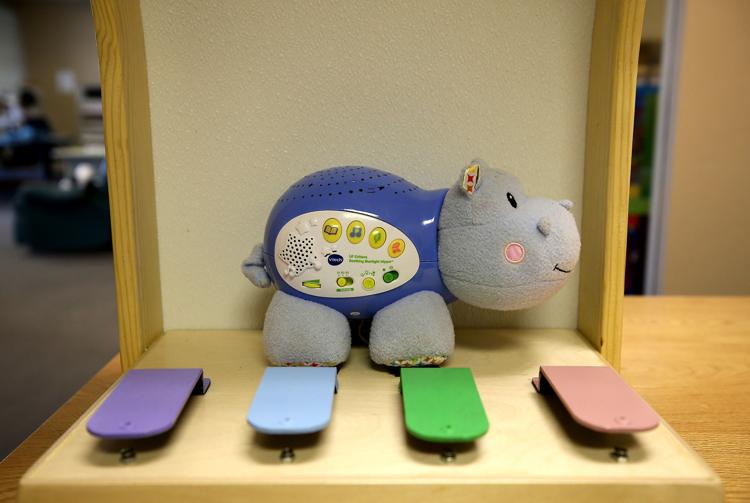 Compassion, understanding
Jamie Veprek and her family moved from Phoenix to Tucson a few years back, right around the time they were adopting a fourth child.
Their kids range from 9 to 11 years old, and three of them use wheelchairs. Some of what they need is more expensive than the family can afford, Veprek said.
After connecting with volunteers from the Adaptation Station, they now have a device called a learning tower, which enables children with limited mobility and strength to stand. Veprek said her children can now help her cook or stand at the counter to play or do work while she prepares food.
And the Adaptation Station crafted it in such a way that she doesn't have to lift her growing daughters into the tower, which is how it's normally set up, but instead can open it from the back.
For Cindy Albrecht, whose 26-year-old daughter has autism and is visually impaired, the needed items were weighted blankets and vests to help with calming, as well as a slanted board instead of a flat desk for using electronics.
"They just charge you for the cost of the material," she said of the Adaptation Station. "I can't say enough about them. They are compassionate and understanding."