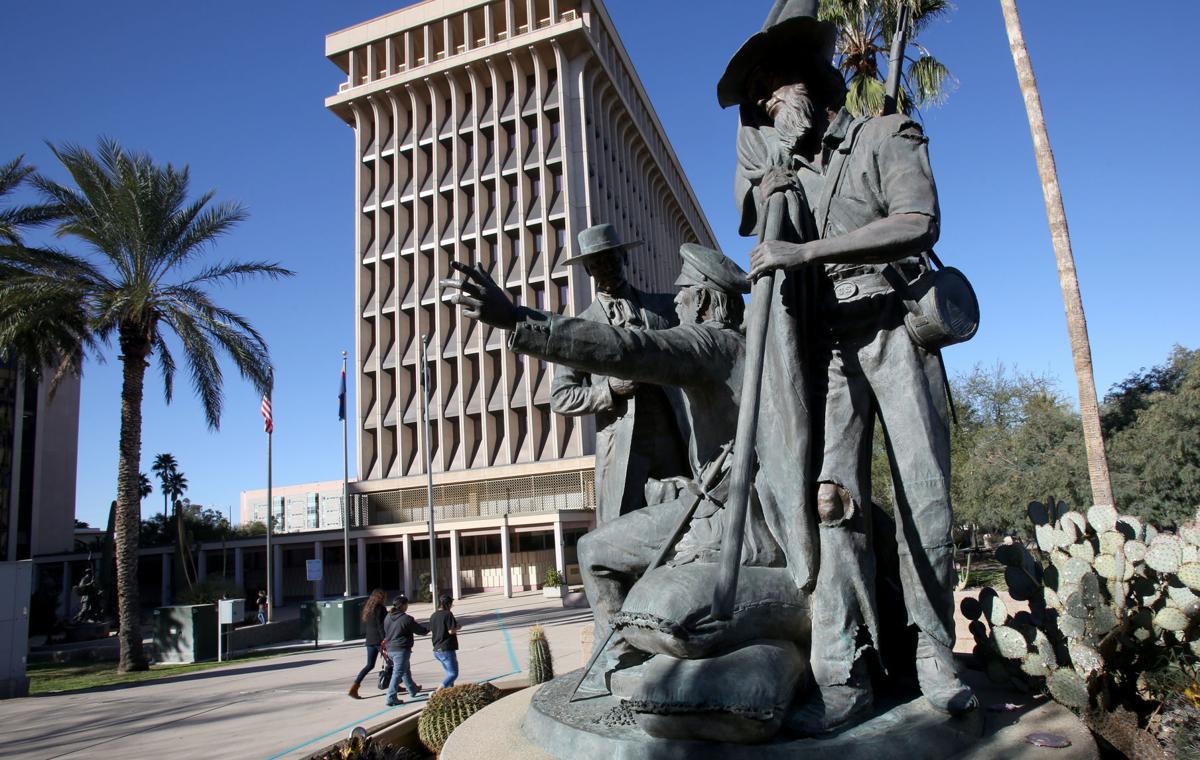 Tucson voters will decide next month whether to give the Tucson City Council and mayor 65 percent pay raises.
The request for a pay raise didn't come from either the mayor or the council — instead it was put on the ballot as part of a recommendation by the Citizens' Commission on Public Service and Compensation. The commission meets every two years per the City Charter to review the salaries.
Tucson voters last approved a pay raise for the mayor and council in 1999. Voters said no to pay-raise questions in 2001, 2003, 2005, 2007 and 2015.
Prop. 406 would increase the salary of the mayor from $3,500 to $5,775 per month ($69,300 annually), and increase council member salaries from $2,000 to $3,300 per month ($39,600 annually).
There are no active campaigns for or against the pay raise proposition.
By comparison, the Phoenix mayor is paid $88,000 in salary and a council member there gets $61,600 in salary, according to the city's website.
The citizens' commission said increasing their salaries could allow for more diversity in the people seeking the offices. The positions of council member and mayor, the commission said, should be considered full-time jobs.
The raises would cost an average city resident about 4 cents per year for the mayor and 2 cents per year for each council member, the commission said in the ballot information guide provided to voters.
No opposition to the measure is listed in the information guide.
The Tucson Metro Chamber supports the salary increases.
The Nov. 7 election is being handled primarily as a mail-in ballot election. Ballots were mailed to all registered voters in the city limits last week.
On Election Day, the city will have several locations open to accept completed ballots, allow voters to receive a replacement ballot and allow voters to complete ballots on-site.
The deadline to register for the election, which also includes three ward races and a host of tax propositions and school district funding issues, has already passed.
Get local news delivered to your inbox!
Subscribe to our Daily Headlines newsletter.