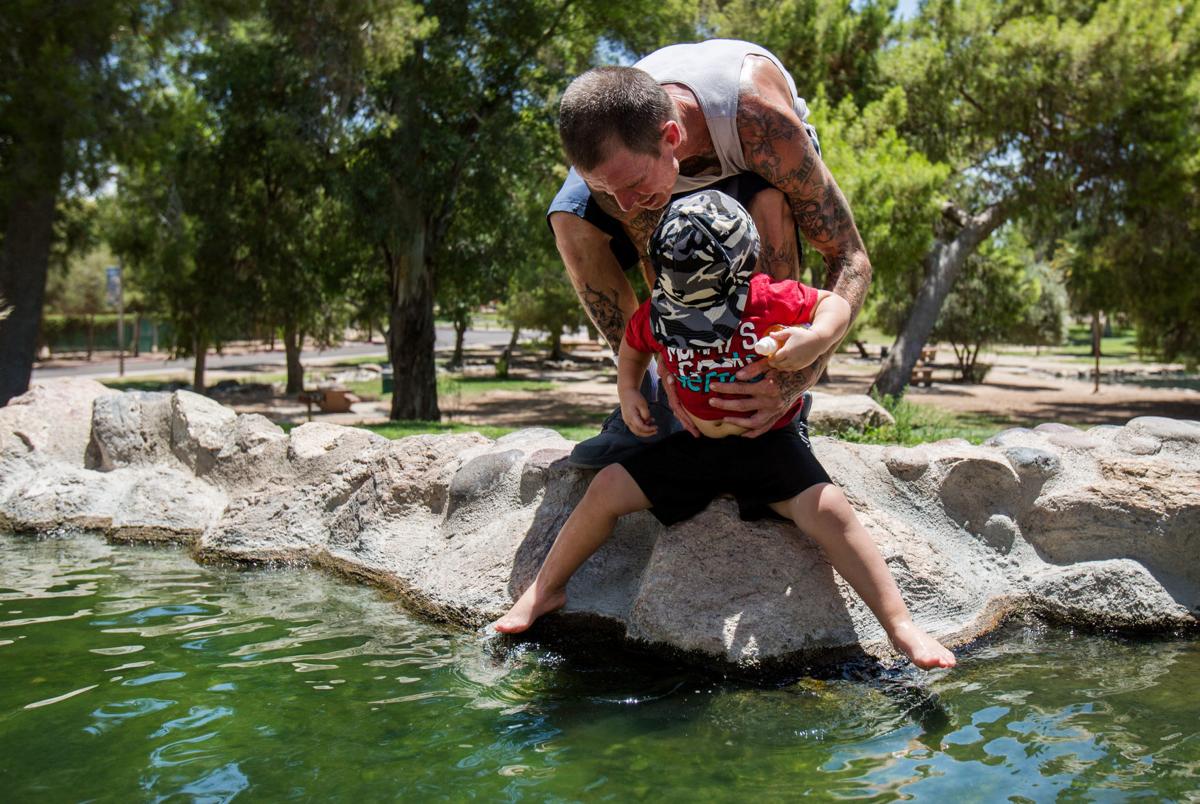 Tucson will more than likely experience another day of high temperatures and no thunderstorms today. 
However, there is a slight chance of storms tonight south of Tucson. 
Storm chances in Tucson are expected to increase this weekend. Fingers crossed that we get some rain!
And just a fun fact: The National Weather Service reports that today's low temperature was recorded at 73 degrees. On Aug. 29, 1917, the low was 58 degrees — which was the last time a 50-degree temperature was recorded in August.