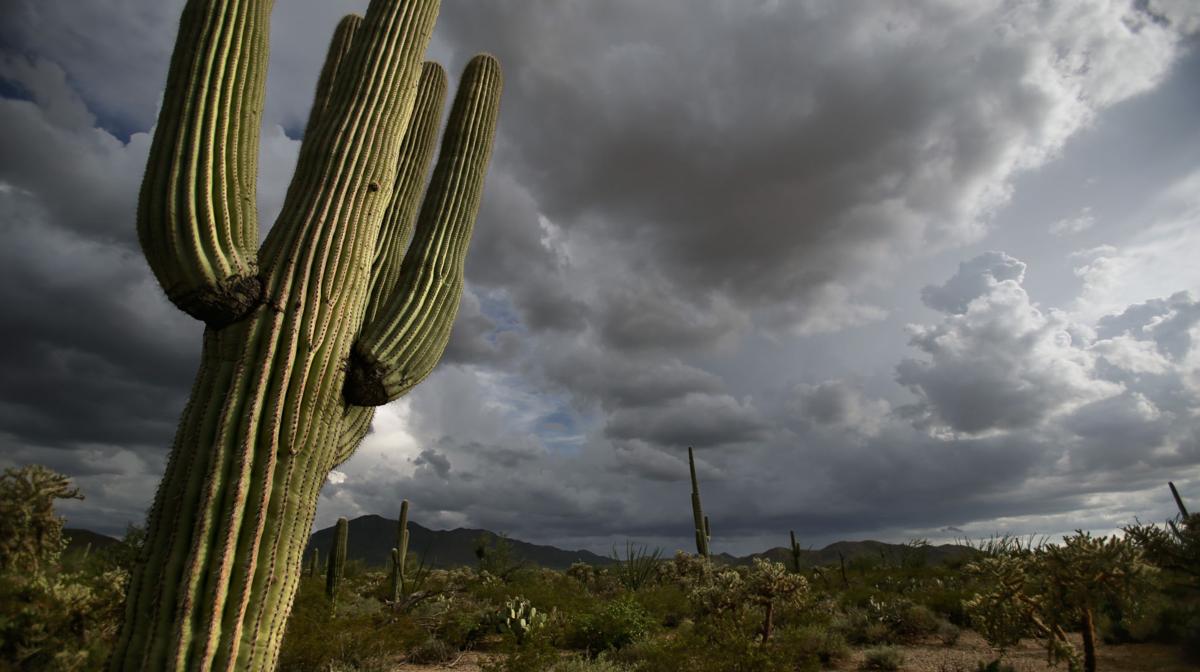 After a very dry week, it's possible that some storm activity could come to fruition this weekend as moisture from Tropical Storm Lidia lingers in the area.
Expect cloudy skies overhead today and temperatures that are quite a few degrees cooler than yesterday.
A few showers and thunderstorms are possible this afternoon, mainly across western Pima County, with Sunday and Monday afternoon also bringing slight chances of storm activity.
Get local news delivered to your inbox!
Subscribe to our Daily Headlines newsletter.