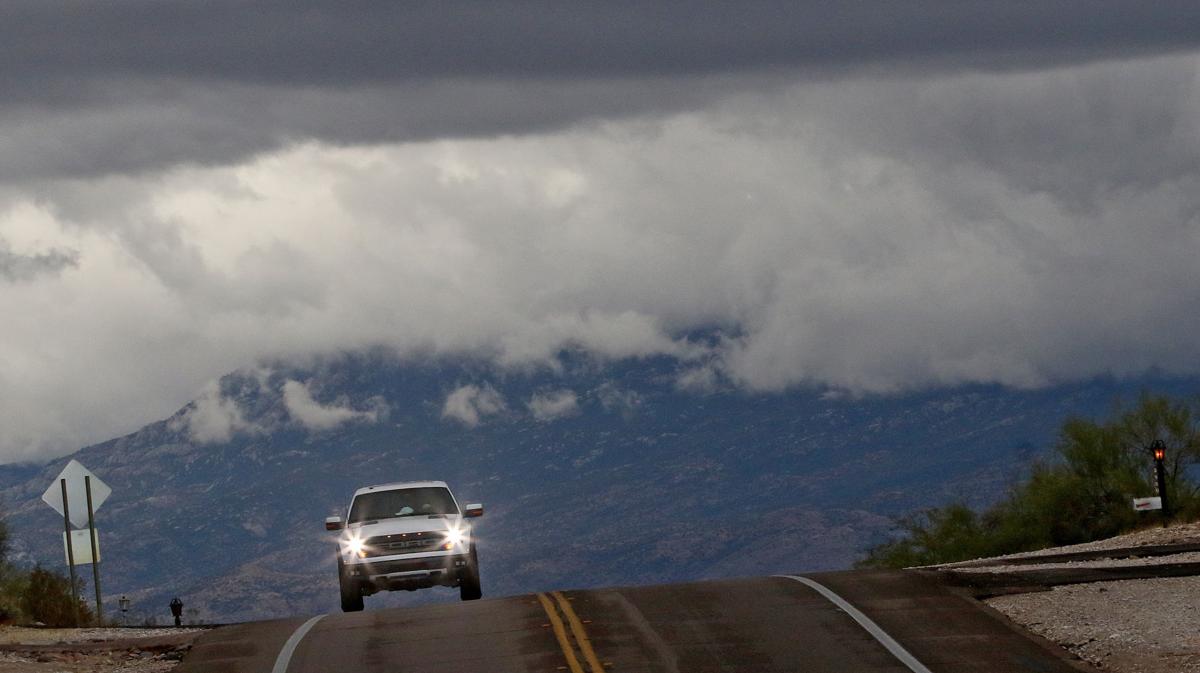 A storm will bring valley rain and mountain snow to the region tomorrow and Wednesday, with the best chances of rain being tomorrow night.
Snowfall may occur at elevations as low as 4,000 feet.
Gusty winds are also expected Tuesday afternoon ahead of the cold front, with the strongest winds likely to be near the New Mexico and Mexico border.
Well-below normal temperatures are expected Wednesday and widespread freezing is possible Thursday morning for areas east and south of Tucson.