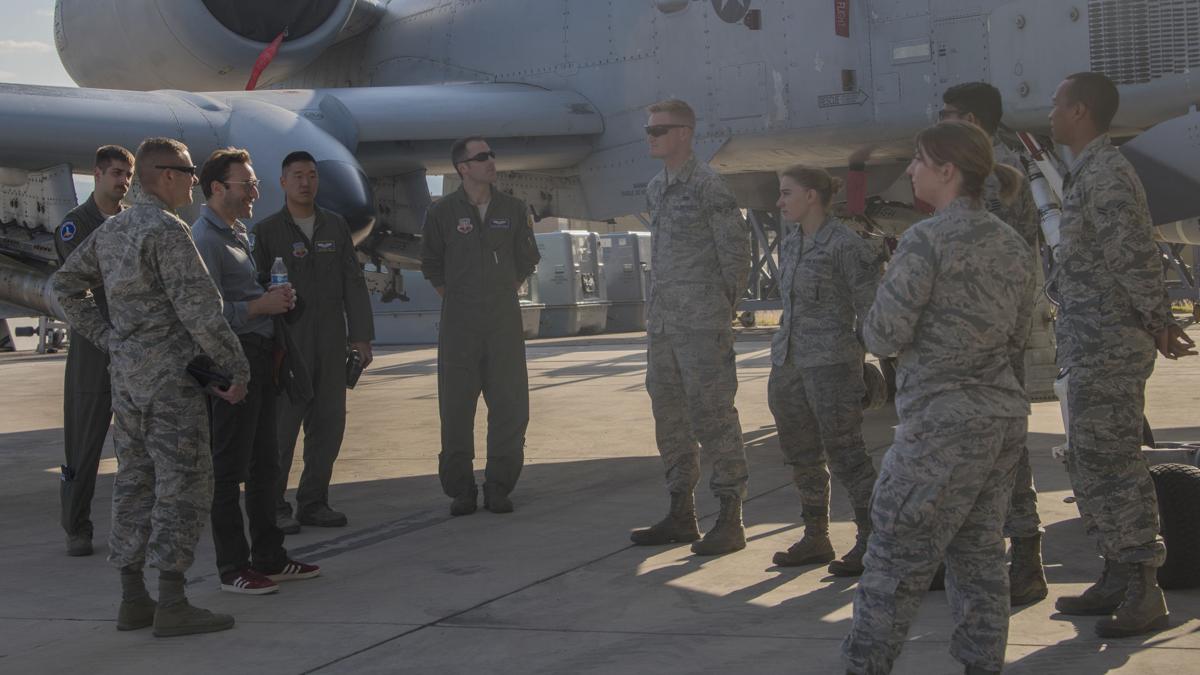 Tucson is partnering with a federal program to help members of the military get jobs in city departments, a move officials hope will combat the severe staffing shortages that have plagued Tucson for months.
The program, called DOD SkillBridge, is designed to make it easier for service members to transition into civilian life. It will allow outgoing military personnel to work city jobs for the last 180 days of their service while still being paid by the Department of Defense.
Tucson officials said the program will allow them to solve two problems at once, all without having to spend a dime: as a program partner, the city can help local veterans while creating a new "pipeline" of highly skilled candidates to address chronic understaffing in key departments.
City Council members unanimously approved the partnership Tuesday. It was part of a larger plan to address the staffing crisis, which has affected city services ranging from public safety to fire fighting to code inspection.
The motion also included a plan to recruit military family members and at-risk youth. Those groups are not included in the DOD SkillBridge program.
"They're an amazing untapped resource here in the community that I think we can be tapping into for the benefit of the service members and their families, as well as our own workforce and community," said Vice Mayor Nikki Lee, who spearheaded the federal partnership.
Lee, an Air Force veteran, said Tucson is in a prime location to reap the benefits of the program because of the estimated 16,000 active service members who are stationed at local military institutions.
It is not yet clear how many candidates will actually apply, but the city is taking measures to attract as many applicants as possible.
Officials will hire a "recruiter liaison" who can work with outside groups to find eligible individuals. The city also plans to form partnerships with other community organizations as part of its overall staffing strategy.
"One of the common themes that I heard from listening to how organizations implemented SkillBridge was that in order for this to be successful, you have to have that liaison," said Lee, who spent a year developing the proposal. "You have to have that program coordinator, that point person to make sure this is successful."
Officials said candidates will offer a variety of skills that could make them eligible for spots in some of Tucson's most understaffed offices, like the Information Technology Department. About a fifth of IT positions were vacant as of October because of an insufficient pool of candidates.
National data also suggests that the understaffed Tucson Police Department could be a draw for many ex-military members. Veterans currently occupy 19% of law enforcement positions across the country.
Applicants who do not have the necessary qualifications right off the bat could receive on-the-job training and skill development opportunities under the city's plan.
The approach will involve an expansion of Tucson's tuition reimbursement program to include certifications. The city will pay for an employee's training in exchange for a three-year work commitment after they graduate.
"I think that is such an important component," said Jeff Yates, Tucson's business services director. "Even if they come to us with some base skills, even in that military transition program, we want to be sure we can equip them to be a long-term city employee."
Skill development opportunities will also be made available to military family members and at-risk youth as part of Tucson's overall staffing strategy.
City officials have not said how they will fund the new positions for ex-military members beyond the six-month period that's paid for by DOD SkillBridge. They also have not released a plan for long-term retention of those employees.
Those details will be discussed during the next council meeting Nov. 23.