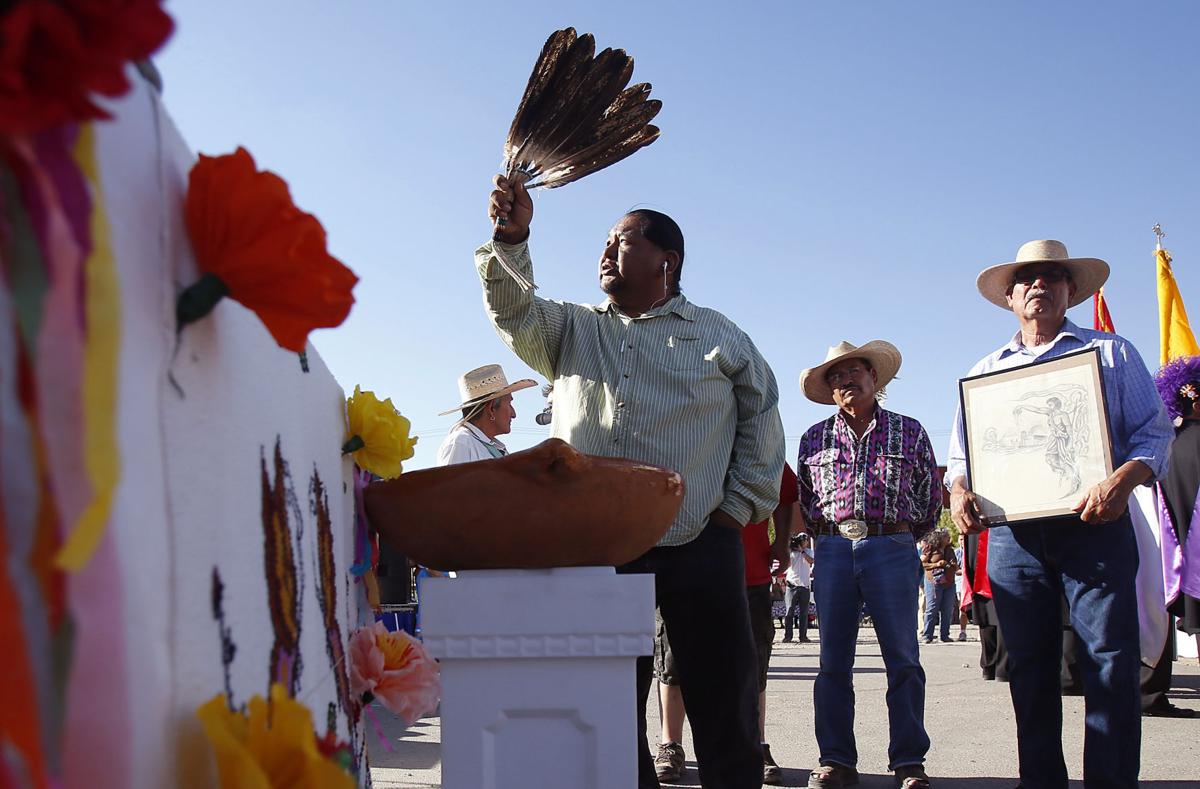 Organizers of the June monsoon celebration of El Día de San Juan have announced on the event's Facebook page that the festivities are canceled this year.
"We will be back for 2018," states the post on El Día de San Juan Fiesta-Tucson's page. "This year we found our committee lacking the financial resources and volunteer support to make the fiesta a go."
"Our committee has dwindled to a very small group of people. Health and family circumstances has forced some of our group to step back from participation this year," the post says.
The fiesta has been held for many years on June 24 — the feast day of St. John the Baptist — and according to tradition marks the start of the annual monsoon season.
During the celebration, people gather west of the Santa Cruz River, south of West Congress Street near Mercado San Agustín. A procession takes place with the carrying of a statue of San Juan to an irrigation ditch near the river.
In the past, a priest has blessed water in the ditch, and children carrying flowers throw them into the ditch. The festivities include mariachis, dancing, games, food and refreshments.