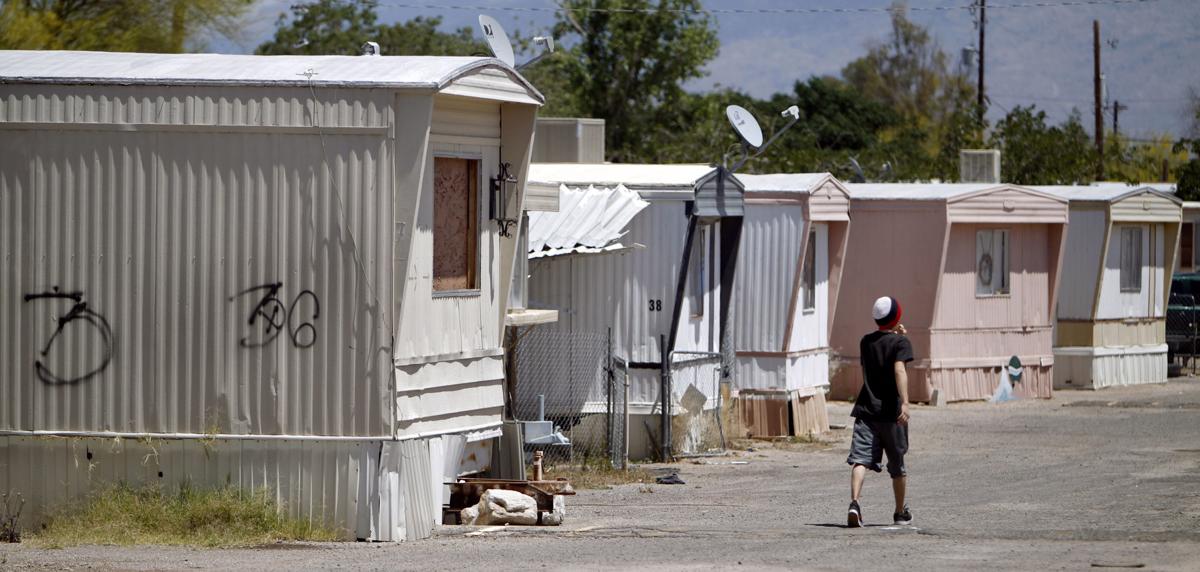 Surveys of 250 Tucson households in high poverty areas show many issues continue to challenge residents: lack of access to services, high spending on housing and living with poor health.
A group of 50 University of Arizona sociology students carried out the fourth annual survey, which includes randomly selected homes in the 85705, 85706 and 85711 ZIP codes.
About 25 percent of Tucson's population lives below the poverty threshold, said Brian Mayer, an associate professor of sociology who oversees the project.
Service gaps and lack of access to services — those provided by charitable organizations and by government — are common issues for these individuals and families, said Mayer, who is a fellow in the UA's Agnese Nelms Haury Program in Environment and Social Justice.
About 46 percent of the most vulnerable people included in this year's survey say they never received state-based aid and 48 percent say they have never received charitable aid, he said.
Housing is an ongoing problem, he said, with 68 percent of the poorest households and 92 percent of those at the poverty line spending more than 30 percent of their income on housing.
Those who rent their homes report a significantly higher level of dissatisfaction with the neighborhoods where they live, which contributes to high turnover rates on rentals and less satisfactory living conditions overall.
In terms of self-rated health, Mayer said the households surveyed scored low.
"Income mattered to some degree, with those at or just below the poverty line rating their health negatively," he said. "This was not geographically different across town."
Mayer said the project, called the Poverty in Tucson Field Workshop, is carried out to help local governments and agencies understand the causes and consequences of poverty. The work is carried out through a partnership between the UA College of Social and Behavioral Sciences and Habitat for Humanity Tucson, the Community Foundation for Southern Arizona and the Community Food Bank of Southern Arizona.
He said it's also a chance for his students to see the community around from a different perspective.
"Rather than reading books or watching movies on poverty, it's an opportunity for them to go out into their own community and learn with their own eyes and ears," he said. "It's a great opportunity to learn about the challenges that vulnerable households face in Tucson."
Get local news delivered to your inbox!
Subscribe to our Daily Headlines newsletter.