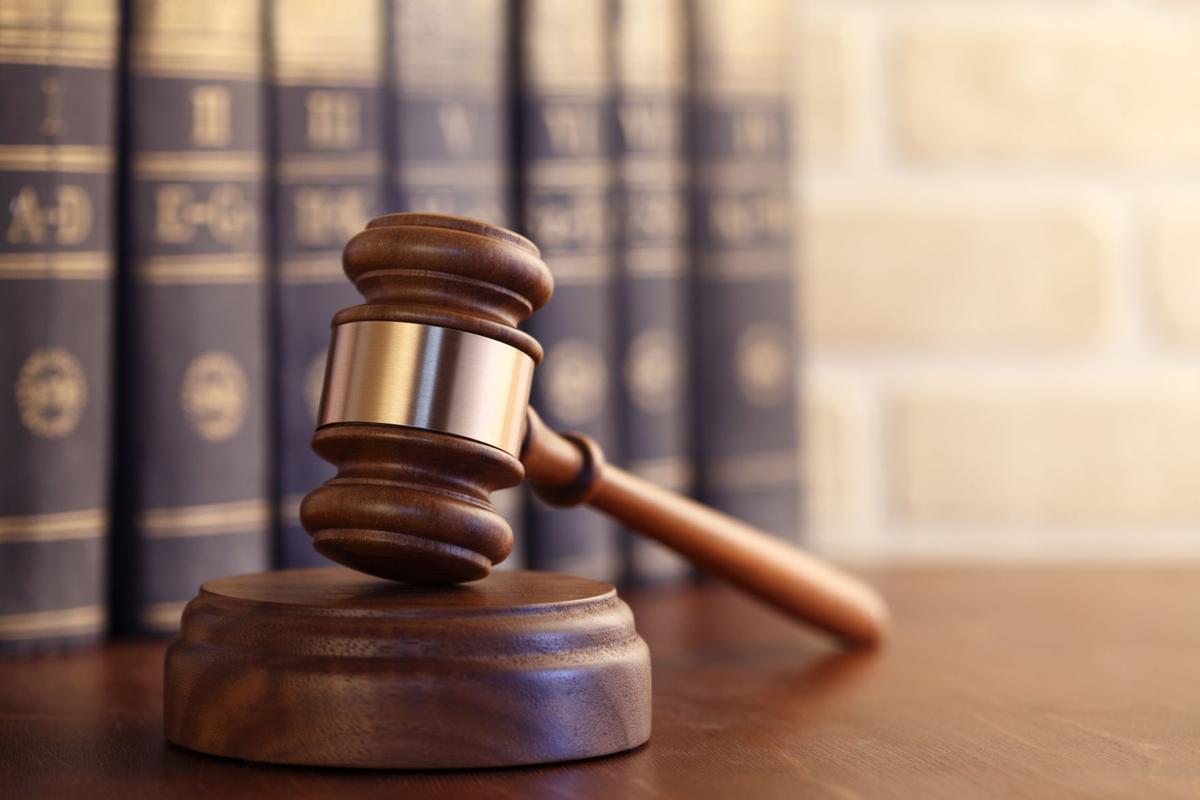 Two local men were sentenced in federal court here recently for their roles in a scheme to buy semi-automatic firearms, including AR-15 rifles, a 0.50-caliber rifle and variants of AK-47 rifles, in Tucson and Phoenix and send them to a drug trafficker in Mexico.
One of the 12 firearms, a Sig Sauer semi-automatic rifle, was recovered in Caborca, Sonora, in July 2013, according to documents filed in U.S. District Court in Tucson. A Springfield semi-automatic pistol and a Century Arms semi-automatic pistol were found when authorities searched a property in Arivaca four months earlier.
Richard Orozco, 38, the man prosecutors said recruited four "straw purchasers" as co-conspirators, was sentenced to five years in prison on Sept. 20 after pleading guilty to aiding and abetting the acquisition of firearms through false statements.
Prosecutors alleged an unnamed Mexican citizen who is a drug cartel member recruited Orozco to carry out the scheme. But as a convicted felon, Orozco could not legally buy the weapons himself. He recruited four people and drove them to gun stores to buy rifles and pistols for him from December 2011 to September 2012, according to court documents.
One of the men named co-conspirators, Stephen Seal Jr., 35, was sentenced Oct. 6 to three years of probation after pleading guilty to helping Orozco with the fraudulent purchase of a Bushmaster 0.50-caliber rifle from a Phoenix gun store in May 2012. Court documents said Seal tried to buy the same model of gun at the same chain store in Tucson earlier that same day, but his application was declined. Court documents do not state why his application was denied at the Tucson store.
Nicole Jones, who is scheduled to be sentenced Oct. 27, and two others were allegedly the other "straw purchasers" – people who bought guns on behalf of Orozco and lied on transaction forms when they said they were the real buyers, according to court documents.
Authorities dismissed the charges against the two others in March 2017. Prosecutor Jesse Figueroa said he could not comment on why their charges were dropped.
People seeking to buy guns from stores are required to fill out a Firearm Transaction Record, known as Form 4473, for the Bureau of Alcohol, Tobacco, Firearms and Explosives, according to the June 2016 indictment. The form requires customers to provide a photo ID, name, address and answers to a series of questions about the transaction. In addition, customers have to confirm they are not buying the guns on behalf of another person.
Buying a gun at the request of another person knowing that person is unable to legally purchase it independently is a felony. It is also illegal to export firearms from the U.S. without a license, according to the indictment.
Jones and Orozco are the parents of two children together, and have been in a relationship for 11 years, according to a memo filed by Orozco's assistant public defender, Walter Goncalves Jr.
Jones faces charges of fraudulently buying five semi-automatic weapons: a Bushmaster rifle, a Springfield 9 mm pistol, two Windham Weaponry WW-15 rifles and a Stag Arms rifle.
Jones tried to buy a sixth weapon, a Bushmaster BA50 0.50-caliber rifle from a Tucson store in May 2012 but rescinded her application when an employee told her that her application was delayed, according to court documents.
Prosecutors said Jones bought two firearms in Tucson on Dec. 8, 2011, then bought two more firearms at the same store within the next five months. She bought a fifth firearm from another Tucson store in May 2012.
Court documents state the two co-conspirators with dropped charges bought six semi-automatic guns for Orozco in Tucson in May 2012 and September 2012: a DPMS A-15 rifle, a Sig Sauer M400 rifle, a Windham Weaponry rifle, Colt Lightweight Commander 0.38 pistol, a Century Arms PAP M92 pistol and a New England Pardner 12-gauge shotgun from various Tucson stores.
Goncalves stated in court documents that while Orozco directed others to buy the guns, there is no proof that Orozco knew or intended that the guns would be shipped to Mexico or land in the hands of a drug trafficker.
While he said he is not trying to minimize Orozco's role in the conspiracy, Goncalves said in a sentencing memo that Orozco's motives were "not at all or not entirely reprehensible" because he was trying to financially support his family.
Orozco's sentence was too harsh and he did not deserve the maximum sentence of five years, Goncalves said in an interview. The criminal justice system needs to do a better job of remembering why people make the decisions to get involved in criminal activity in the first place, he said.
Jones' public defender was unavailable for comment. Seal's public defender, Mark Evans, declined to comment. U.S. Attorney's Office spokesman Cosme Lopez declined to comment, saying it is an ongoing case.
Jessica Suriano is a journalism student at the University of Arizona and an apprentice at the Arizona Daily Star. Contact her at starapprentice@tucson.com.
Get local news delivered to your inbox!
Subscribe to our Daily Headlines newsletter.