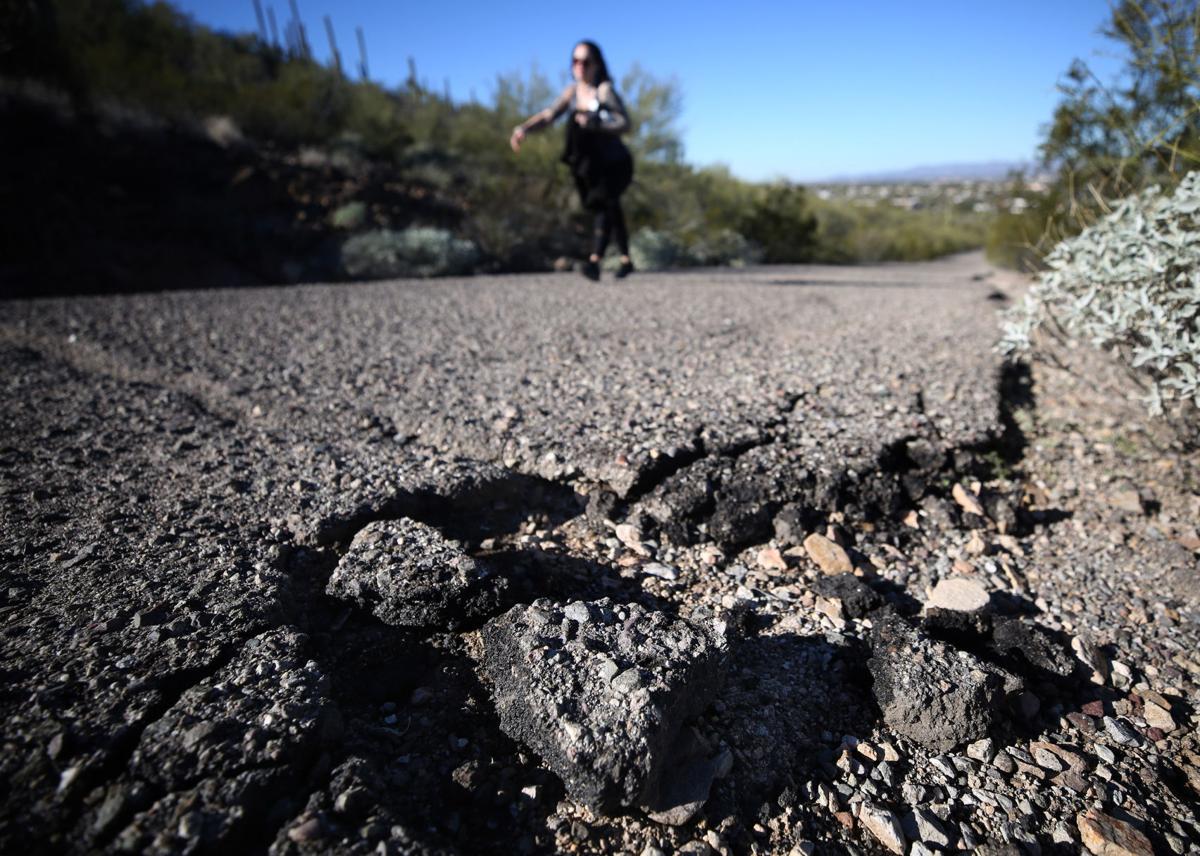 After a brief rain delay, Tumamoc Hill will reopen to the public this week.
The Tumamoc Hill road will officially reopen on 5 p.m. Wednesday, Feb. 6, according to a University of Arizona press release.
The 1.5-mile road up Tumamoc Hill, which has been closed for repaving since Jan. 22, was originally set to reopen Monday morning, according to Ben Wilder, the UA's director of Tumamoc Hill. Wilder said the reopening was delayed two days due to rain.
A public ribbon cutting is scheduled for Saturday, Feb. 9 at 10 a.m. at the base of the hill.
Wilder said the delay didn't change the cost of the projects, at $200,000. The project was funded equally by the University of Arizona and a crowdfunding campaign initiated by the UA College of Science Science. The ongoing campaign has reached over 91 percent of its goal, Wilder said. The family of one of Tumamoc Hill's early scientists Godfrey Sykes is matching the campaign dollar-for-dollar.
Get local news delivered to your inbox!
Subscribe to our Daily Headlines newsletter.