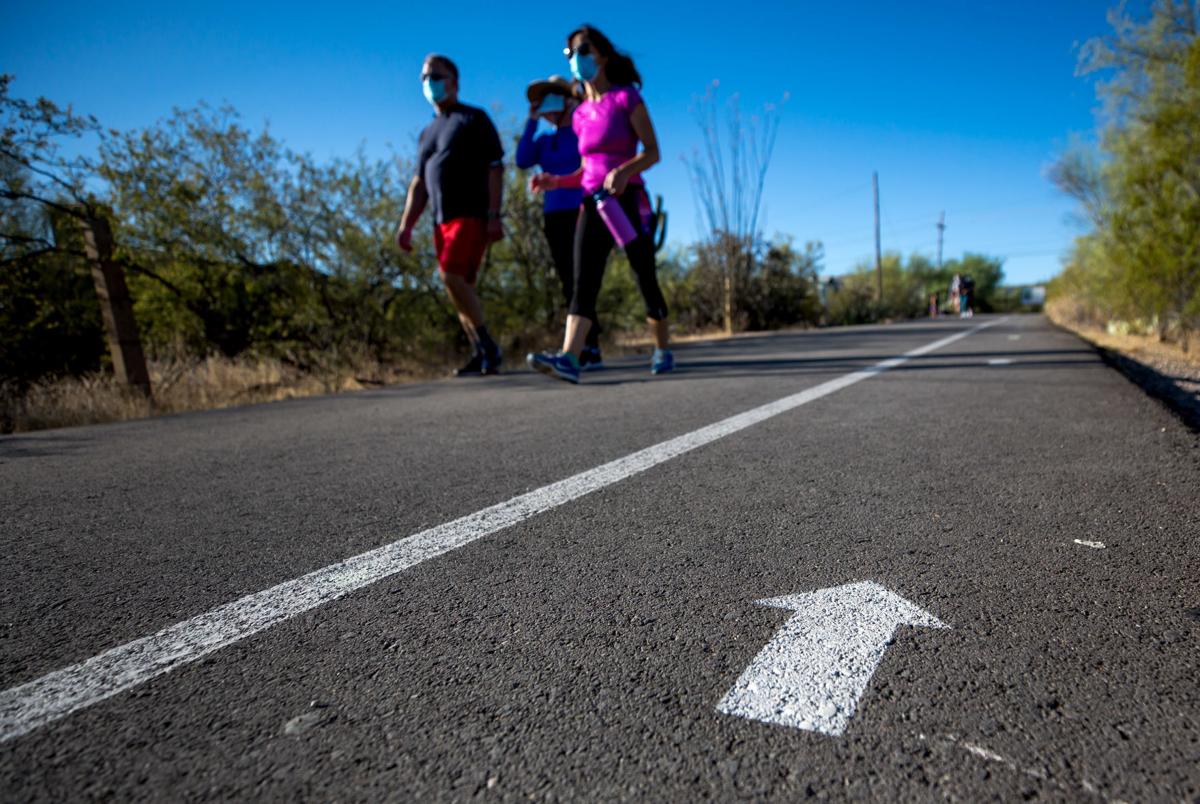 One of Tucson's most-loved scenic walking venues will stay open for now even though many users still are not complying with coronavirus prevention rules.
Only about half of evening users at Tumamoc Hill are covering their faces, said a survey by the University of Arizona, which manages the site.
But the mask use rate has risen dramatically among daytime users, from about 23% to nearly 70% since July 24. That's when UA monitoring began to see if the site should stay open or be closed to the public.
The daytime improvement is what convinced the UA to leave the popular walking trail open for now, in the hope evening users will also rise to the challenge.
"Officials would have closed the hill if the decision was based on evening walkers alone," a UA news release said.
"A closure at a later date is still possible, but growing adherence to safety protocols is promising," it said.
"This continues to be an uphill climb, and we need everyone doing their part," said the UA's Benjamin Wilder, director of the site.
Despite summer heat, up to 1,000 people a day have been walking Tumamoc Hill since it reopened May 25 after closing early on in the coronavirus pandemic, officials said.
---
A look at when Tumamoc Hill reopened in May:
Get local news delivered to your inbox!
Subscribe to our Daily Headlines newsletter.