Turkish breakfast is a lesson in simple indulgence.
At its most basic, Turkish breakfast is a spread: olives, cheese, tomatoes, cucumbers, eggs and condiments like honey or tahin pekmez (tahini mixed with grape molasses). Breads like simit, ring-shaped and rolled in sesame seeds, or fluffy flatbreads are the tender canvas for countless flavor combinations that arise from these basic elements. For someone who always likes a little bite of something sweet after a bite of something salty or savory, the natural balance built into a Turkish breakfast spread is deeply satisfying.
While Tucson has a Turkish restaurant in midtown, called Istanbul, and amazing farmers market vendors like Bella's Mediterranean and Elif Gözleme, proper Turkish breakfasts are impossible to find in Tucson restaurants.
On Sunday, March 19, local nonprofit Sema Foundation is hosting a Turkish breakfast at their cultural center at 2843 N. Alvernon Way. The occasion is solemn: the breakfast will benefit relief efforts from the earthquake that devastated eastern Turkey on Feb. 6.
The earthquake's ruin has touched many people at Sema Foundation, a cultural organization dedicated to education, support and outreach within and outside of Tucson's Turkish community. The Tucson chapter's leader lost over 30 family members and friends in the disaster.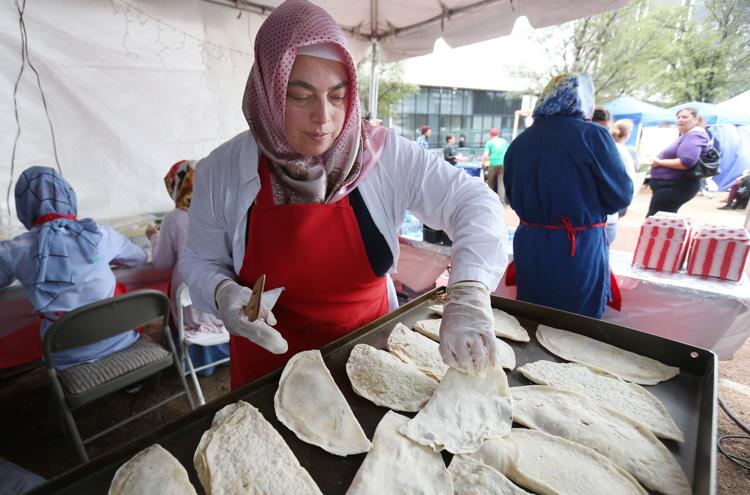 Seljan D., a volunteer for Sema Foundation, did not grow up in the area most affected by the earthquake, and yet her family was still affected by its damage: "For the earthquake, some of our friends lost a lot of family members. We're watching news every day to understand what's going on in Turkey," she said.
"My husband's sister was in Gaziantep, one of the cities. We received the message, the earthquake happened around that time, we called and they said, the building is still shaking, we're still inside and trying to run away from the building. That kind of feeling, I felt — they left in the middle of the night and went to another place to stay," Seljan said. Her sister-in-law ended up sheltering in a village with the rest of her family — 60 people in total. "It wasn't the environment to live for a long time," Seljan said. The sister-in-law eventually moved across the country to stay with her husband's family in the west.
"For me, I felt it, but it's not just what happened to them: watching TV, news from Turkey, it's very heartbreaking. A lot of things — I don't want to talk about the politics — but the people were very helpless in that time, they were expecting the government to come to help, but they couldn't get enough help in that time. The first couple days are very important, and in that time they didn't get any help," Seljan said.
"We know the money we're going to be getting isn't going to be that much, but we tried to do something for them," she said.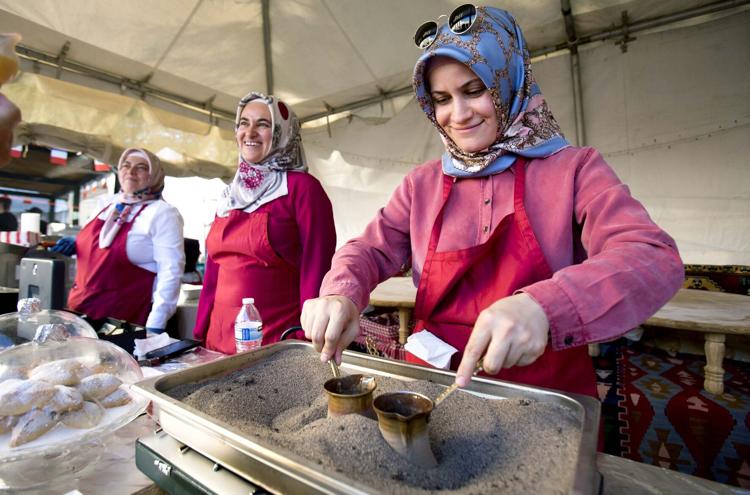 While registration for the event is free, tickets will cost $20 at the door and cover a full Turkish breakfast. In addition to the spread, they are also selling Turkish coffee for $5, additional gözleme (the breakfast comes with two slices) for $10 and baklava for $3.
All proceeds from the event will be going to aid efforts through Embrace Relief, a nonprofit that has been providing food, emergency supplies, emergency rent assistance, shelter and furniture directly to affected communities in Turkey and Syria.
The night before the fundraiser, Sema will be hosting a cooking club. The timing is a coincidence.
"We didn't plan it in advance. The earthquake just happened," Seljan said. "I think that cooking class was organized in advance on Eventbrite. The earthquake happened and Ramadan is happening in two weeks, so we didn't want to wait too long. That's why it's back to back, we didn't have another time to do it."
During Ramadan, Sema will be hosting community dinners to break the fast together at sundown.
"We are going to continue organizing those events, eating dinners together," Seljan said. "I know the people are going to be praying more, for the people who got hurt in the earthquake ... We're going to continue doing the dinner events, we don't want to cancel. It brings people together, we can talk about it."
If you go
What: Turkiye Earthquake Fundraising Breakfast.
When: 10 a.m. to noon Sunday, March 19.
For more information and to register for the event, check out their Eventbrite page.