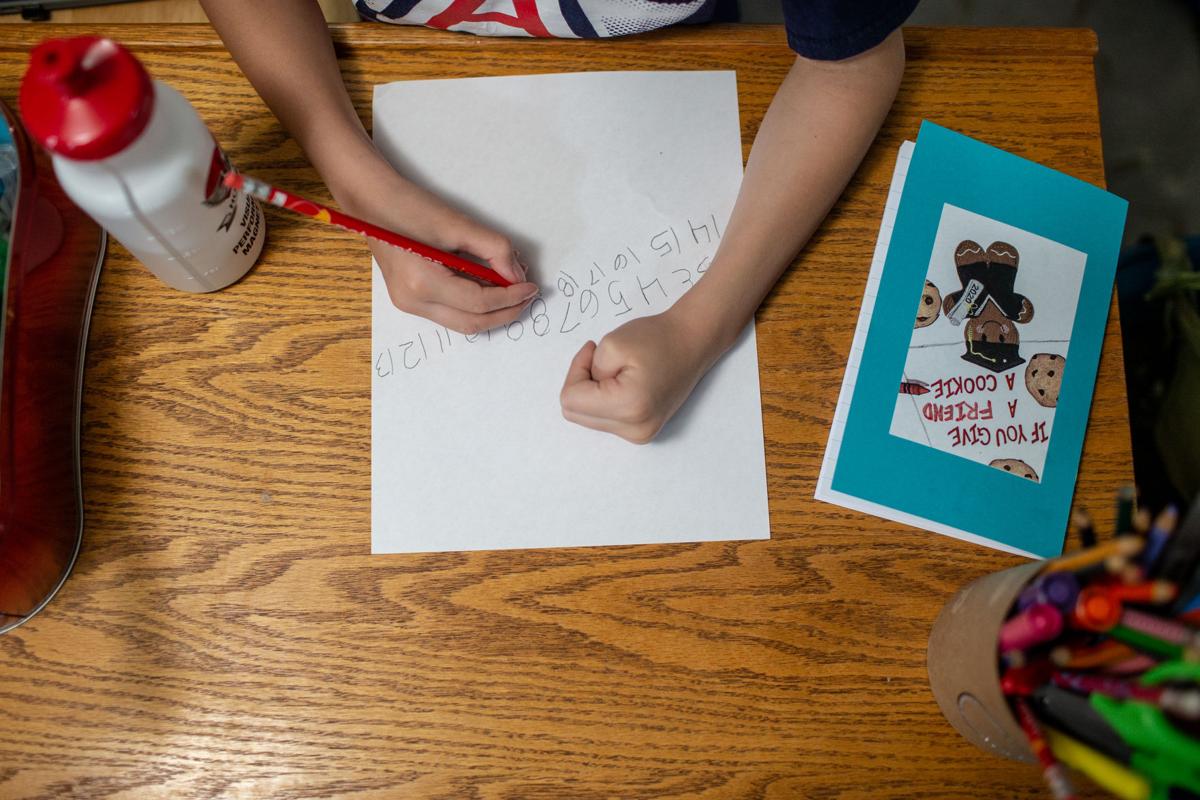 TUSD is delaying opening schools for in-person instruction until at least Jan. 4 due to COVID-19 numbers increasing.
Coronavirus cases are on the rise and the community has to be more cautious, said Tucson Unified governing board member Adelita Grijalva, citing the most recent Pima County Health Department update on Nov. 4.
Pima County Health Director Dr. Theresa Cullen said in the update that, based on data from the end of October, the community is likely now experiencing significant transmission of COVID-19 and that people should avoid crowded, close and confined areas.
The Pima County Health Department leadership team informed TUSD Superintendent Gabriel Trujillo that the county will be in a state of widespread community transmission of COVID-19 by Nov. 12, the planned opening.
"Out of an abundance of caution, our leadership team has made a commitment to only initiate hybrid instruction when Pima County is in a state of moderate transmission or better," Trujillo said in a statement.
The remote instruction model will stay the same as it has been, and the district will continue to have on-campus learning spaces for children who need it, including remote instruction and basic campus services for students who attend.
Families who choose hybrid will be prioritized for hybrid learning once it begins.
"Our cases have been rising incrementally every day," Grijalva said. "And so if the pattern continues, it just seems to me it's irresponsible of the district to open up classes in an environment where we are basically at the same place as we were in May when we weren't allowed to have graduation ceremonies because of the risk of spread."
Grijalva, along with board member Rachael Sedgwick, voted no during the school board meeting on Oct. 27 to open for hybrid in-person learning on Nov. 12.
During that meeting, the board approved giving Superintendent Gabriel Trujillo the authority to close or open schools during the pandemic without having to seek approval from the board.
"I'm glad that Dr. Trujillo made the choice, and I'm also glad that we were able to give him the authority to do that without having to have another meeting," Grijalva said.
Grijlva says the board will have to discuss at future meetings whether the Jan. 4 date is safe.
"Hopefully, we'll be in a better place than we are right now," she said. "I think that if our community wants schools to open, we all need to be responsible over this winter break."
While TUSD is the only school district in Pima County that has yet to open for hybrid learning, there are a growing number of confirmed COVID-19 cases every day in other districts, with both Vail and Amphitheater having to shut down classes and move students to remote learning just this week.
A Tucson Unified School District survey found that 70% of teachers don't feel safe returning to the classroom.
Many TUSD teachers are in an age bracket or have health issues that make them susceptible to the worst effects of COVID-19 or they live with people who are at-risk, says Margaret Chaney, the president of the Tucson Education Association. She said many teachers have been anxious and fearful at the prospect of returning.
A teacher-led petition out of University High that called for remote learning to continue through the end of the first semester and into the second semester was gaining support. The petition called on teachers to take sick days the first two days of hybrid learning in protest.
Some teachers at Sahuaro High School were planning to host a "sick-out" for the first two to four days of hybrid learning, previously slated to start Nov. 12.
And a Change.org petition asking Trujillo to delay opening schools garnered nearly 3,000 signatures.
Contact reporter Danyelle Khmara at dkhmara@tucson.com or 573-4223. On Twitter: @DanyelleKhmara