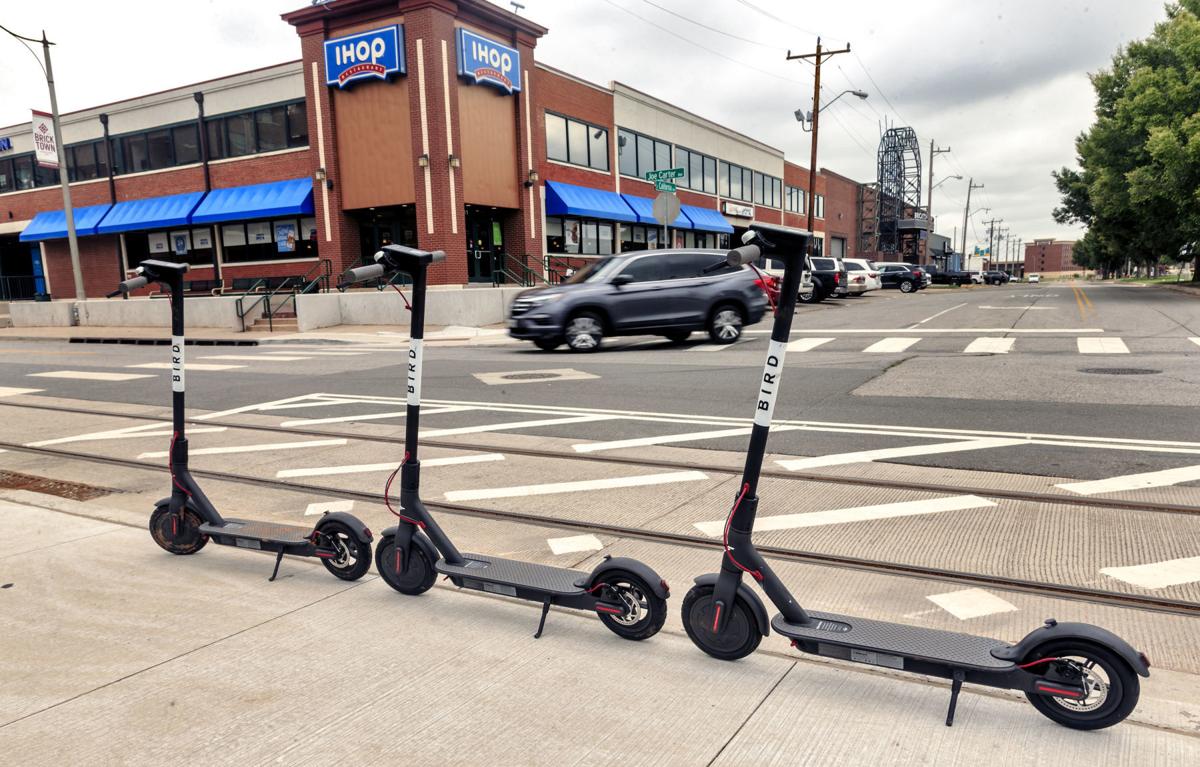 Citing safety concerns, the UA has banned from campus dockless electric scooters — the kind that riders can rent on the cheap using a phone app and then ditch anywhere.
The scooters aren't massively in use on campus and there haven't been any problems yet, but the school wants to be proactive, said Gail Nazarenko, interim executive director of University of Arizona parking and transportation services.
"Our decision is based on the experience of ASU," which also recently banned the scooters, she said. "We know that scooters have the potential to block access to entryways, doorways, walkways, especially for people with disabilities."
The scooters, provided by such companies as Bird and Lime, have become popular and cheap modes of transportation. They can typically be rented by the minute and left anywhere, since they don't need to be docked at a recharging station. Some cities around the country have banned the scooters, citing safety issues and the fact that companies did not seek approval before putting their scooters on the streets.
At the UA, another concern is speed. Electric scooters can go up to 15 mph, and there's no requirement that riders wear helmets, Nazarenko said.
"As soon as that happens, based on their success, we will determine if scooters can be allowed," she said.
Other "non-pedestrian" devices, except for bikes, must be ridden on sidewalks, according to the UA. All other rules that apply to bikes also apply to these modes of transportation.
This summer, the city of Tucson banned the same type of electric scooters from city roads before they even hit the streets. In addition to high speeds, the city cited the lack of proper brakes and safety equipment when it instituted the ban. Unattended scooters were confiscated when they were abandoned.
The UA is working with city to develop rules that companies have to agree to before the ban is lifted, Nazarenko said.
Contact Mikayla Mace at mmace@tucson.com or (520) 573-4158. Follow on Facebook and Twitter.