The University of Arizona Center for Creative Photography has acquired the archive of Pulitzer Prize-winner David Hume Kennerly, who photographed faces, places and events that shaped history for more than 50 years.
The archive is expected to be a springboard for community conversation and multidisciplinary collaboration, research and learning.
"It's quite a coup to get that archive," says Terry Etherton, an expert in 19th-, 20th-century and contemporary photography. "I'm thrilled that it is coming here."
VISUAL HISTORY
"There is not anything he (Kennerly) can't photograph," says Etherton, whose Tucson gallery has a respected international reputation.
Kennerly was 25 when he was awarded the 1972 Pulitzer Prize in Journalism for Feature Photography for his 1971 work that included images of wars in Vietnam, Cambodia and East Pakistan, as well as the Muhammad Ali and Joe Frazier heavyweight championship fight in Madison Square Garden.
Kennerly's presidential photos "feel very personal," says Etherton. Kennerly has photographed 10 U.S. presidents, from Lyndon B. Johnson to Donald Trump. He was President Gerald R. Ford's chief White House photographer.
Kennerly photographed world leaders such as Queen Elizabeth II, Mikhail Gorbachev, Anwar El Sadat and Fidel Castro, as well as sports moments like coach Béla Károlyi joyously lifting U.S. gymnast Mary Lou Retton, and O.J. Simpson playing football at University of Southern California.
Kennerly lets readers see things they would never have the chance to see, or would have wanted to see, such as the grassy, body-strewn fields of the mass murder-suicide in Jonestown, Guyana; and dark, ominous smoke billowing from the Pentagon following the 9/11 attacks.
The Kennerly archive includes almost 1 million images, prints, memorabilia, correspondence and documents. It includes personal correspondence and mementos such as the helmet and cameras that Kennerly used photographing the Vietnam War, according to CCP media materials.
"I'm proud and happy" to have my archive at the center, Kennerly said Monday, Oct. 14, from Los Angeles. He says he is honored to be in the company of Ansel Adams, whom he described as a great friend, as well as Richard Avedon and W. Eugene Smith, whom Kennerly also knew.
"David Hume Kennerly's contribution to the practice of photojournalism is unmatched and the Center for Creative Photography is poised and proud to steward such a critical body of work," said Anne Breckenridge Barrett, UA associate vice president for the arts and CCP director, in a statement.
Etherton predicts the Kennerly archive will attract other visible archives to the center. The CCP's collection includes more than 100,000 works by over 2,200 photographers and 8 million archival objects, including the archives of American photographers Lola Álvarez Bravo, Edward Weston and Garry Winogrand.
Kennerly says he was approached to place his archive at the CCP in 1979 by former UA President John P. Schaefer, who founded the center with Adams in 1975.
"I was only 32," says Kennerly. "I told him to wait a few years."
"This is the right place" for the archive, Kennerly says. His images and memorabilia will not just sit in a room.
White-gloved fingers won't be holding archive items just yet, as it is being processed. Much of it will be available at CCP's Volkerding Study Center in the spring.
However, Kennerly says the center's website allows anyone, anywhere to study the photos. There are 10 galleries, including photos from Vietnam and presidential campaigns, at kennerly.ccp.arizona.edu.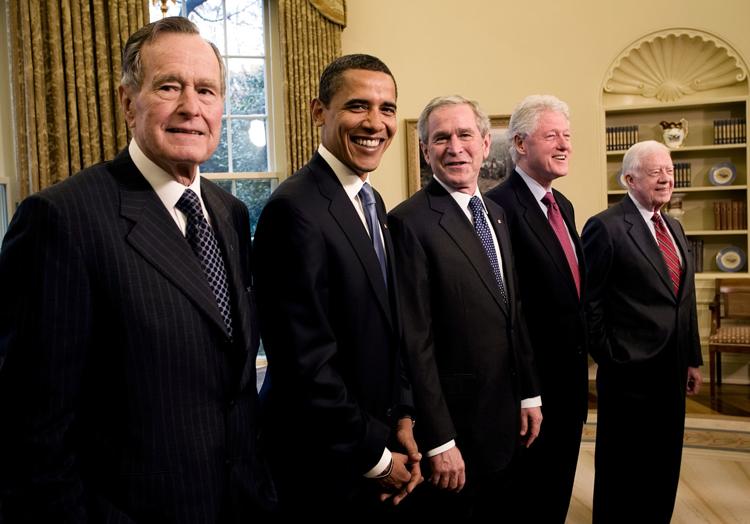 "I Am Not Retiring"
Importantly, says Kennerly, the archive will be a community conversation starter and a resource for research and teaching that stretches across academic disciplines.
Last October, UA President Robert Robbins appointed Kennerly as the first presidential scholar. The unpaid, honorary appointment is aimed engaging students and the community in the arts, humanities and social sciences.
Kennerly's "ongoing work provides a unique opportunity for the Center and the University of Arizona to engage with current and developing critical issues of our nation through the photographer's lens," says Breckenridge Barrett.
Earlier this month, Kennerly was joined by historian Jon Meacham in a free "In the Room" discussion at Centennial Hall on the effect that photography can have on the way we feel and understand the world.
Photographic depictions of gender and class; how photography can influence public policy, law and international relations; and the role of photography and film in public-health analysis and communication are a few of areas the CCP cited as cross-discipline efforts.
It will be an active archive, as Kennerly will add to it.
"I am not retiring," says Kennerly. "I've never lost my sense of curiosity or drive to do my job."
He plans to cover the 2020 presidential campaign.
Kennerly would like to photograph the behind-the-scenes, everyday life of North Korean leader Kim Jong Un. Kennerly has been in North Korea and Kim has been photographed at choreographed events and situations, but Kennerly says no one has any idea of what Kim is like day to day.
If he gets the call for that assignment, Kennerly says "I'm on the next plane to Pyongyang!"
Kennerly began his career as a photojournalist after high school outside of Portland, Oregon in 1965. His images have appeared in hundreds of publications worldwide, and on more than 50 major magazine covers, including Time, Newsweek and Life. He is the author of seven books, including "David Hume Kennerly on the iPhone," and he was one of the principal photographers of "Barack Obama: The Official Inaugural Book."