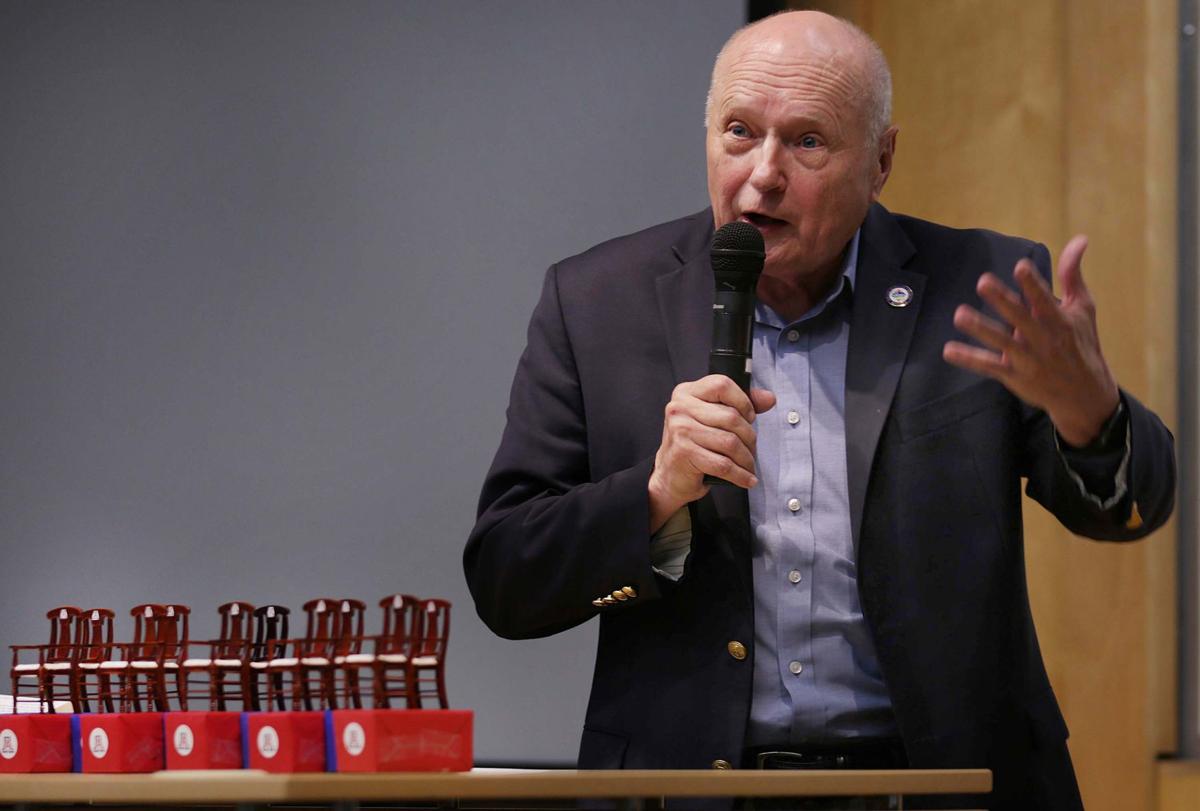 The University of Arizona College of Optical Sciences is getting a new name to honor James C. Wyant, professor emeritus, former dean, college benefactor and optics industry leader.
The official renaming ceremony for the James C. Wyant College of Optical Sciences is scheduled for this spring.
Wyant has been "instrumental in advancing the college's world-leading education and research program in optical sciences," UA President Robert Robbins said in a prepared statement.
In the past six years, Wyant has given the college more than $30 million in support.
He and his family pledged $20 million for 10 new endowed college faculty positions, in November. It is the largest gift for endowed faculty chair positions in the university's history.
Wyant also set a record for largest gift for UA scholarships in 2013.
He donated $10 million to the College of Optical Sciences during the Friends of Tucson Optics fundraising campaign. More than 250 other donors also contributed, resulting in 30 first-year graduate student scholarship endowments.
"(Wyant's) academic leadership and philanthropic investments ensure that we can continue to grow, recruit and support the best students and faculty — attracting the top people from around the world to make advances in optics that will improve our lives in unimaginable ways," said college Dean Thomas Koch.
Wyant is a leader in the field of optics. He earned his doctorate in optical engineering from the University of Rochester's Institute of Optics in 1968. He worked as an engineer until 1974, when he became a UA faculty member.
In 1982, Wyant co-founded WYCO Corp. in Tucson to bring his discoveries to market. When WYCO was acquired by Veeco Instruments Inc. in 1997, Wyant returned to teaching at the UA and became director of the then-Optical Sciences Center two years later.
In 2002, he co-founded another company, 4D Technology Corp., and has since sat on various boards of directors of other optics companies.
Wyant became dean when the center transitioned to college in 2005. During his time as dean, the college expanded the Meinel Optical Sciences Building.
According to the university, Wyant retired in 2013 but is still active at the college as a professor emeritus.
Contact Mikayla Mace at mmace@tucson.com or 573-4158. Follow on Facebook and Twitter.
Get local news delivered to your inbox!
Subscribe to our Daily Headlines newsletter.