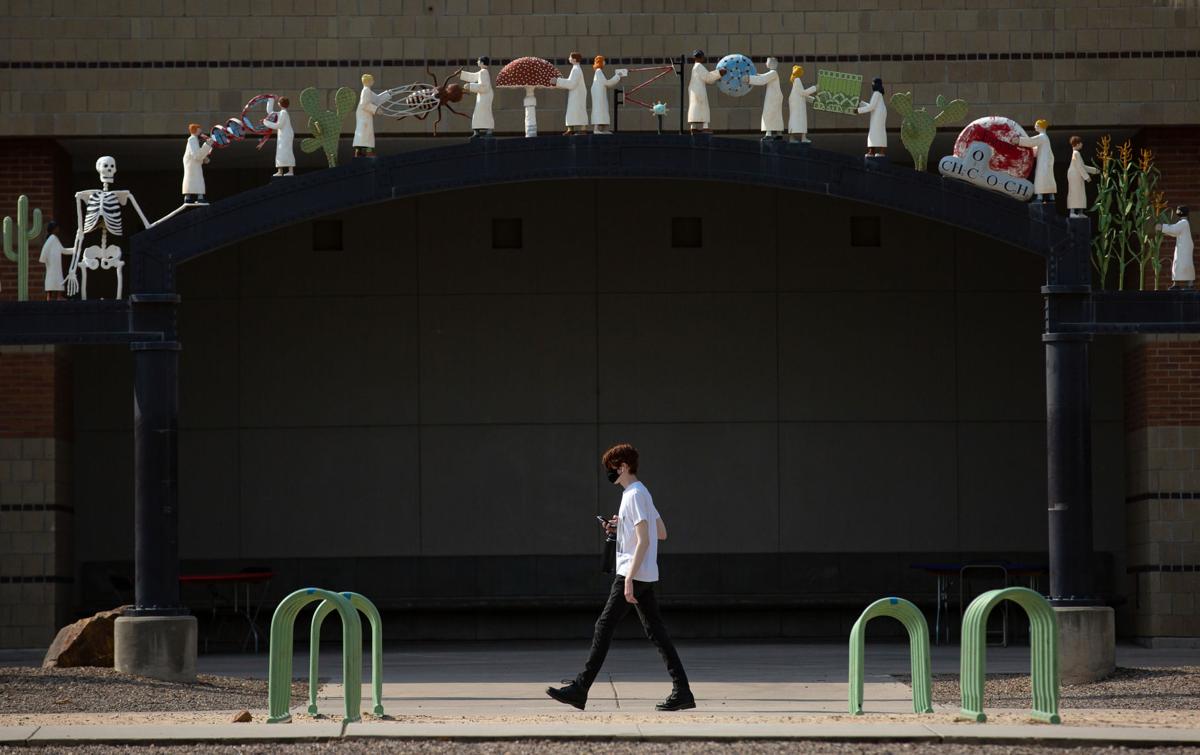 The UA has completed more than 14,000 COVID-19 tests as part of its testing blitz of students headed home from campus for the Thanksgiving holiday.
The school will resume online-only courses afterward and through the end of the fall semester.
The testing blitz, which began Nov. 9, will end Wednesday and was designed to test as many students as possible before they left for Thanksgiving, school officials said Monday at their weekly campus briefing.
President Robert C. Robbins said students have persevered through a difficult semester, which saw a gradual increase in the number of in-person classes available, but also saw a period of rapidly rising positive cases on campus. He also praised faculty and staff for working hard to get the campus to the final weeks of the semester.
Last week, the university administered a total of 6,869 COVID-19 tests from Nov. 16, to Nov. 20, with 91 positives. Of those tests, 4,048 were for off-campus students, with 1,537 for on-campus students and 1,284 for employees.
The university has been allowing some classes of up to 50 students to meet in person, but after the Thanksgiving holiday, students are being encouraged to not return to campus and will finish the semester with only online courses.
Robbins said it's likely the number of positive cases will rise after the holiday. He urged students traveling home for Thanksgiving to quarantine after arriving, wear a mask, stay socially distanced and continuously wash their hands.
The university plans to start the spring semester in stage two of its re-entry plan, which is currently in place, if public health conditions allow.
COVID-19 testing will be mandatory for all students who plan to live on campus and for those who plan to attend in-person classes in the spring. But Robbins said case numbers trending upward could force a change of plans.
"If things continue to go and we can't get the curve going downward and flattened out, then I think probably we're going to have to go back and start all over like we did with this term," Robbins said.
"The number of cases is going up very quickly, but if you put the proper public health hygiene into place and people follow the rules, it can go down quickly, as well," he added.