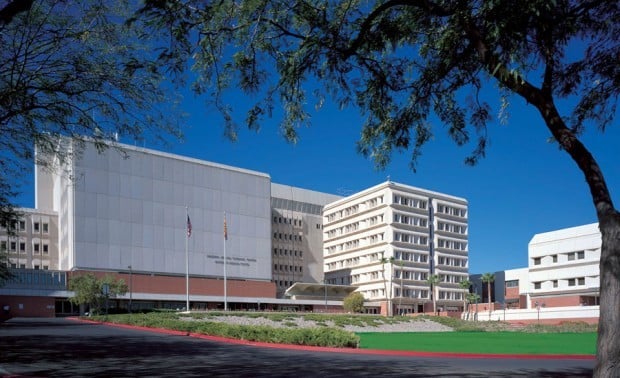 The Arizona Board of Regents and the University of Arizona Health Network this morning approved moving forward on a deal with Banner Health.
If it works out, the agreement would make Banner Health Arizona's largest private employer with more than 37,000 employees, officials said.
Both the regents and board members of the UA Health Network held a joint meeting today to consider a draft "principles of agreement" for Phoenix-based Banner Health to acquire the Tucson-based UA Health Network, which includes two hospitals.
Board members unanimously approved moving ahead with the deal, which would also create a partnership between Banner and the UA.
The deal will transform healthcare in Arizona by creating a statewide organization, said Michael Waldrum, chief executive officer of the UA Health Network.
Board of Regents member Anne Mariucci praised the deal because it pairs the UA Health Network with another Arizona organization, rather than an out-of-state corporation.
UA Health Network officials said the acquisition was necessary to stay competitive in a market of increasingly large health systems.
"I'm especially pleased that this proposed transition will infuse stability and energy into our organization," Waldrum said.
"Ultimately we're moving from a situation in which we can only maintain status quo, to a situation in which we can create a premier Academic Medical Center."
Officials are aiming to close the deal by the end of the year. A draft agreement would guarantee the UA Health Network's 6,300 employees keep their positions for at least six months after the deal is closed.