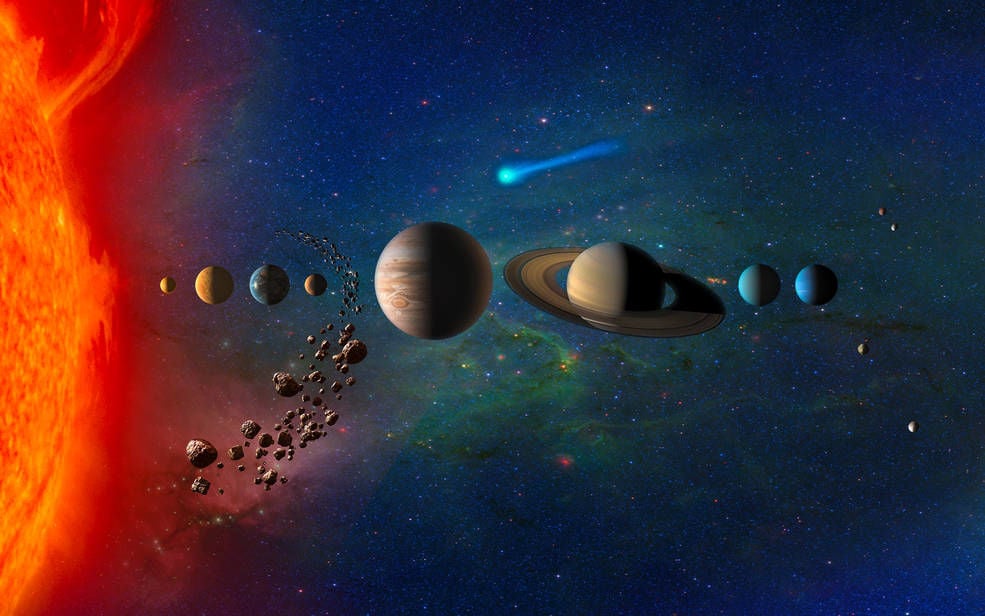 A University of Arizona proposal has been selected as one of four finalists for the next $500 million Discovery mission, NASA announced last week.
The Discovery program funds mid-size spacecraft missions designed to unlock the mysteries of the solar system and our origins. UA President Robert C. Robbins said being selected as a finalist is a "tremendous accomplishment."
The UA's proposal is to study Io, one of Jupiter's moons. If selected, the Io Volcano Observer, or IVO, mission will orbit Jupiter and make 10 close flybys of Io — the most volcanically active world in the solar system — to determine if the moon has a magma ocean hidden beneath its pockmarked surface.
Alfred McEwen, UA regents professor of planetary sciences, would be the principal investigator for the mission. Johns Hopkins University's Applied Physics Laboratory in Laurel, Maryland, would provide project management, according to NASA.
"IVO will revolutionize our understanding of a truly spectacular, volcanically active world, with volcanic eruption scales seen on Earth only during mass extinctions," McEwen said in a UA news release.
If selected, IVO would be the second UA-led Discovery Mission, following the Phoenix Mars Lander. It would be the third UA-led NASA planetary mission, following the current OSIRIS-REx mission to the asteroid Bennu.
The mission would carry a suite of science experiments to map Io's surface, measure its heat flow, monitor volcanic activity, and measure the composition of surface lava and eruptions of gases.
IVO would also measure the magnetic and gravitational fields near Io that could tell scientists more about the moon's internal structure and distribution of magma.
McEwen said magma is "an integral piece of planet formation and evolution."
He said magma oceans were common among terrestrial planets, such as Mercury, Venus, Earth, Mars and the moon, soon after they formed.
Io could help in the understanding of ancient volcanic and tectonic processes on earth and other worlds, he said in the release.
The IVO spacecraft and several scientific instruments would be built by the Applied Physics Laboratory. The UA would lead the science operation and potentially the development of the onboard camera.
Other partners in the program are the Jet Propulsion Laboratory, UCLA, the German Aerospace Center and the University of Bern in Switzerland.
The three other finalists announced by NASA are:
DAVINC+ — Which would analyze Venus' atmosphere to understand how it formed, evolved and determine whether Venus ever had an ocean. James Garvin of NASA's Goddard Space Flight Center in Greenbelt, Maryland, is the principal investigator. Goddard would provide project management.
Trident — Which would explore Triton, an icy moon of Neptune, to understand pathways to habitable worlds at tremendous distances from the Sun. Louise Prockter of the Lunar and Planetary Institute/Universities Space Research Association in Houston is the principal investigator. NASA's Jet Propulsion Laboratory in Pasadena, California, would provide project management.
VERITAS — Which would map Venus' surface to determine the planet's geologic history and understand why Venus developed so differently than Earth. Suzanne Smrekar of NASA's JPL is the principal investigator. JPL would provide project management.
Each of the four finalists will have about a year to develop their concepts before NASA makes a final selection in 2021.
Get local news delivered to your inbox!
Subscribe to our Daily Headlines newsletter.