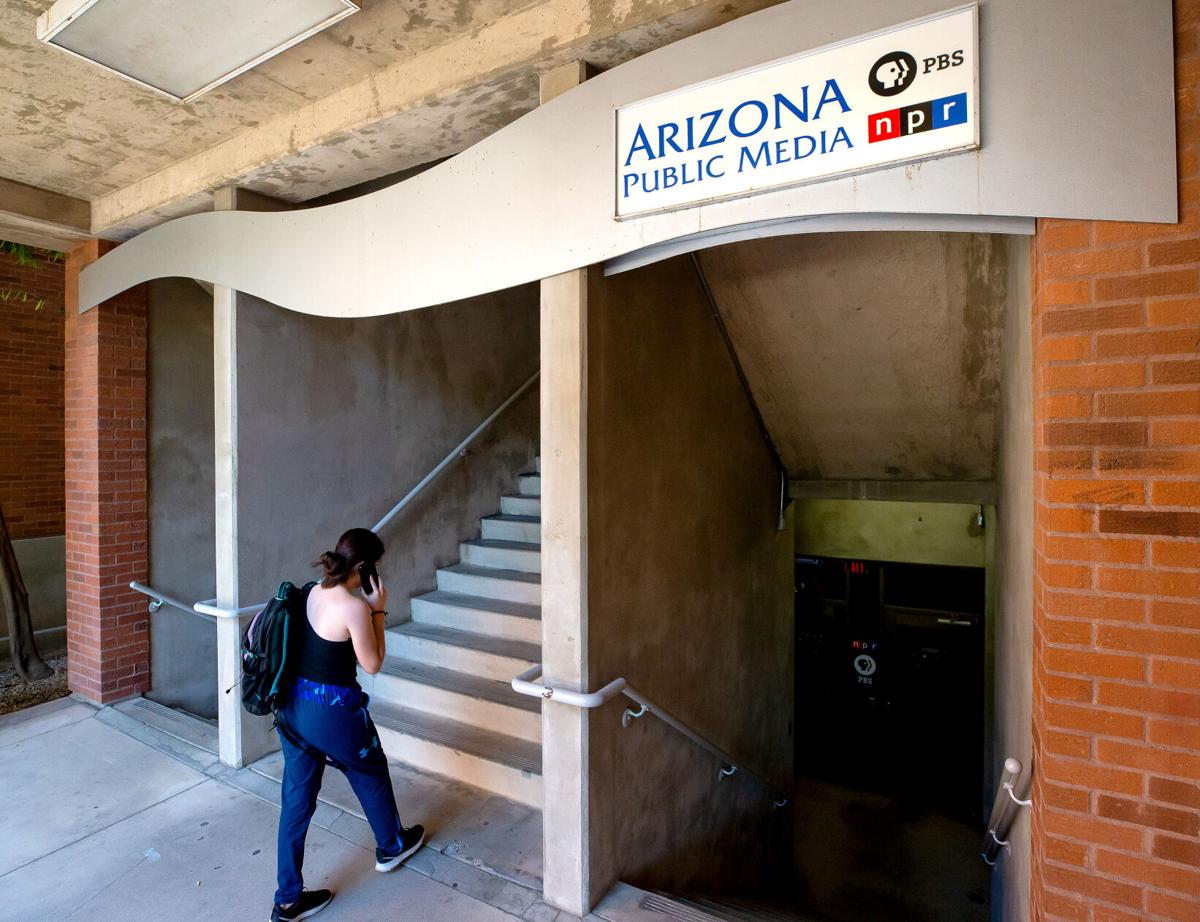 The University of Arizona wants to build a $45 million home for Arizona Public Media.
The nonprofit public broadcaster, which produces independent television and radio content, is a registered trademark of the board and is partially supported by the UA.
On Thursday, the Arizona Board of Regents Finance, Capital and Resources Committee approved a motion to construct a new AZPM facility. It won't get final approval, however, until the full board makes a final vote at its meeting later this month.
AZPM is currently housed in the Modern Languages Building on the UA's campus. But if the proposal passes, an AZPM building would be built south of campus at The Bridges, which is a mixed-use development of tech, retail and residential real-estate near Kino Parkway and Interstate 10. The Bridges is also the site of the UA's Tech Park.
The UA is a partner in The Bridges project, and has already leased 60,000 square feet of space to be the anchor tenant in a research space called The Refinery, which is still under construction.
The addition of an AZPM building to The Bridges would further cement the university's presence in the development and "allow for the installation of upcoming necessary upgrades to broadcasting technologies," Lisa Rulney, senior vice president for business affairs and chief financial officer for the UA, told the committee at its meeting in Tempe. "Some are driven by significant changes to broadcasting protocols."
Rulney said current plans for the building, which are still in the "preliminary conceptual phase," include a large television production performance studio with theater-style collapsible seating, as well as a high-tech conference space that could be used by AZPM, the UA and the surrounding community.
If approved, the project would take about 1½ years to develop and another 1½ years to construct.
"Both of these spaces would provide potential rental incomes, both of which could be used to support AZPM's operations in the future," Rulney said, noting that the university has already raised 75% of the estimated $45 million project cost from private donors, despite the fact that the campaign isn't yet public.
"Given the support we see for AZPM and the excitement that this new facility is bringing, we are highly confident in our ability to quickly raise the remaining funds once the campaign moves into the public phase."
Kathryn Palmer covers higher education for the Arizona Daily Star. Contact her at kpalmer@tucson.com