A program run by University of Arizona students that turns food scraps into compost is expanding its efforts into Santa Cruz County, using a $91,519 grant to help divert compostable materials from landfills.
The Compost Cats will be turning food waste into a resource that will teach students job skills, support agriculture and put food on people's tables with the North American Development Bank grant. The group has been successful on campus for years. By October, they plan to make compost from mostly imported Mexican produce brought across the border that would normally end up in landfills.
Compost Cats is expanding because the more they learned about food waste, the more they wanted to do, said Chet Phillips, University of Arizona Compost Cats Project Director.
"We learned more and more about the problem of food waste, globally, nationally and most especially right here in Southern Arizona, because while up to 40 percent of all the food in the United States ends up in a landfill before it reaches anyone's plate, the problem is even more acute in Southern Arizona," Phillips said. "A lot of people don't know that."
The reason? The Mariposa-Nogales Port of Entry sees upward of 3 million tons of produce cross into the United States each year, and Phillips said at least 8,000 tons of produce a year ends up in the Rio Rico landfill. Last year, the number was closer to 20,000 tons, according to Phillips.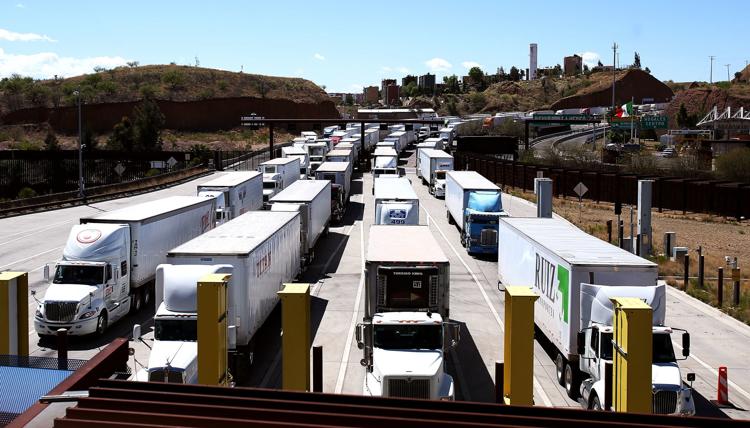 "We were approached by the Fresh Produce Association of the Americas because they don't want this kind of waste going on," Phillips said. "And they're actually as efficient as they can be. If you calculate what even 20,000 tons out of 3 million tons is, you're talking about less than one percent. It's still an enormous amount of food, though."
When produce is put in a landfill, it creates methane emissions that contribute to climate change and causes landfills to fill up faster, Phillips said.
Because it's expensive to close a landfill and open a new one, Santa Cruz County was open to partnering with the Compost Cats to address the problem.
"It's really the product of conversations that we've had with Santa Cruz County government, with the Santa Cruz Valley Unified School District No. 35, because we're going to be doing it on school district land, just north of land owned by the Rio Rico High School," Phillips said.
The project will employ Rio Rico High School students, in addition to university and community college students from Santa Cruz County, just as Compost Cats does in Tucson. The center will be able to compost 3,000 tons a year, according to an EPA news release.
Unisource Energy Services will be donating brush clippings, according to Phillips, because to make compost, carbon has to be combined with the food scraps.
Another key partnership, Phillips said, is with local food banks and food rescue organizations, like the Southern Arizona Community Food Bank, Borderlands Food Rescue and the 3,000 Club. The Santa Cruz Compost Center will have a refrigerated truck on-site to help rescue food.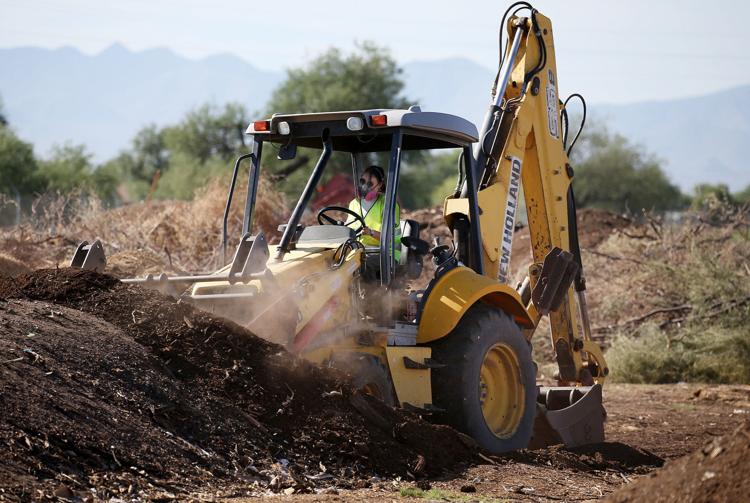 Most of the food from the port is distributed to nearby communities, said Dana Yost, the Food Bank's director of sourcing.
"Our clients don't typically get to shop a lot in the produce section because produce is expensive, it's got a shorter shelf life, and folks that are challenged financially and whatnot have a hard time making ends meet and being able to afford produce," Yost said. "So this will help put an extra nutritious source of food on someone's table."
Part of the reason the Santa Cruz Compost Center will help increase the amount of rescued food is it will allow organizations to lower their thresholds, according to Phillips. Typically, food rescue organizations operate with an 80 percent threshold, meaning 80 percent of the truckload needs to be in good shape to be worth the labor to distribute it.
Phillips said that means a truckload that's 70 percent good goes to landfill.
"We will take everything they can't get to people, (and) it's going to allow them to lower their threshold for what they take," Phillips said. "They know they're not going to pay landfill fees, tipping fees, per ton, it's going to come to us instead. They know we'll turn it back into something useful that we keep as a semi-public resource."
Yost said the Community Food Bank also benefits from that resource, as it partners with a lot of small growers.
"It was a natural partnership to get into the composting piece with the Compost Cats, and it's been a good, successful relationship," Yost said. "We're looking forward to that continuing in Rio Rico."
Phillips said he hoped this model of partnership would spread, and said Compost Cats would happily share their experience and know-how.
"To be honest, that's what it's really mostly about for me," Phillips said. "Composting is great, but it's more about how we transform a waste product into a community resource."
On the food bank's end, the goal is similar: Helping the community.
"One in four kids are going to go to bed in the state of Arizona tonight not sure if they're going to have a meal tomorrow, let alone a healthy, nutritious meal," Yost said. "Community Food Bank has a long history of trying to do something about that. …
"Whether it be our donors or someone like Compost Cats, it's all about partnering with folks to try to do something to put an end to that hunger."