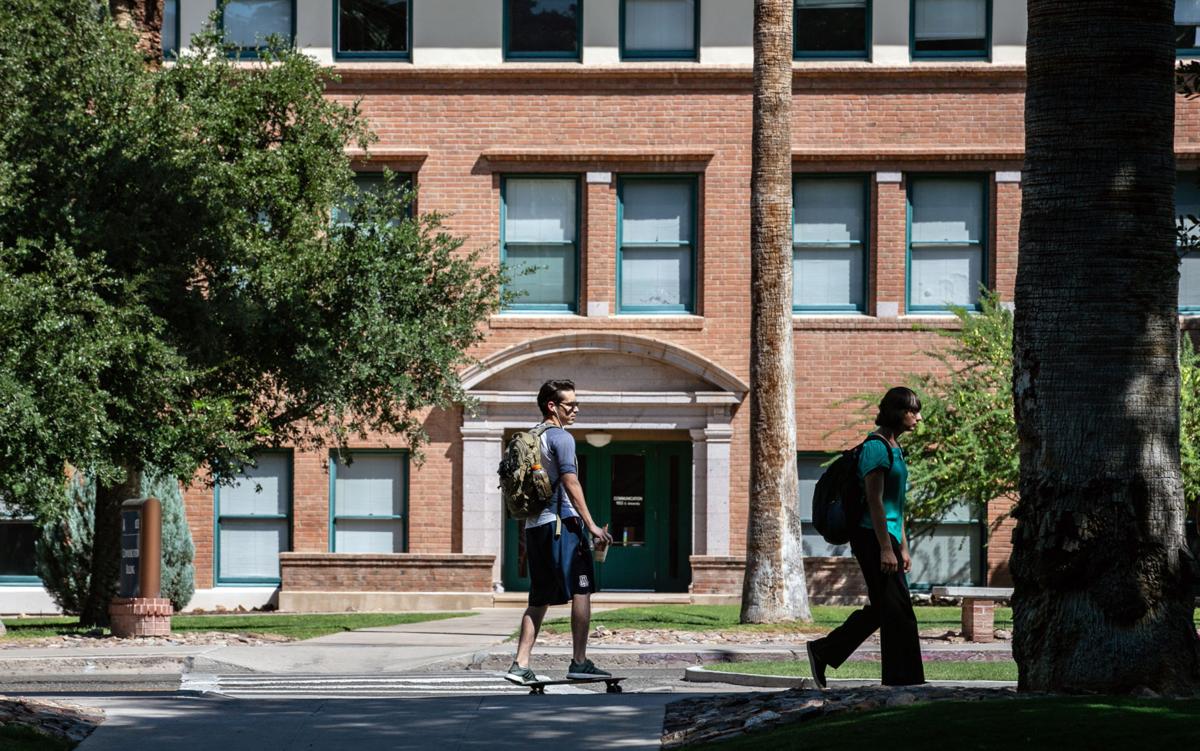 Two UA psychology researchers are leading a $3.4 million six-city study investigating why Hispanics tend to have similar or better survival rates and health outcomes than whites.
This phenomenon is known as the Hispanic Health Paradox, which refers to the fact that Hispanics are likely to live longer or survive illnesses more than whites, despite being more likely to face greater health and socioeconomic risk factors such as lower incomes, harsher job conditions and lack of access to quality health care, said John Ruiz, a University of Arizona researcher in the department of psychology.
Ruiz and Heidi Hamann, both UA associate professors in psychology, are the study's principal investigators, and will work with faculty members Matthias Mehl, Patrick Wightman, Melanie Bell and Linda Garland.
The study, funded by the National Institutes of Health, will investigate the social support networks and health outcomes of more than 670 Hispanic and non-Hispanic late-stage lung cancer patients over nearly three years. The six geographically diverse sites are Tucson, San Diego, Miami, Dallas, New York and Albuquerque, said Ruiz.
The Hispanic Health Paradox gained traction in the mid-1980s when researchers began studying data surfacing in the Southwest showing that Hispanics, sick or not, were outliving whites and Blacks by 3½ years, Ruiz said. He said now there is substantial data to show, even in the context of illness, Hispanics continue to outlive whites and Blacks.
"The bottom line is that researchers did not think the data was real. Their hypothesis was that maybe the data was wrong and that in someway the death certificates were off, or Hispanics would leave the United States and go to another country to die and their deaths were never recorded, or those with the best health came to the U.S.," explained Ruiz. "It remained controversial for roughly two decades, and it gained a lot of attention in about 2013. But today, the Hispanic Health Paradox is increasingly accepted as fact," said Ruiz who has studied the paradox for a decade.
In 2011-12, Ruiz said he did a meta-analysis compiling data from 58 studies that represented 4.6 million people in the United States, and the longitudinal study showed the hypothesis was correct. The researcher's findings and writings were published in medical, public health and psychological journals.
"The Hispanic Health Paradox in general says Hispanics tend to live longer than other groups. They also tend to survive in the context of disease, including heart disease, cancer, Alzheimer's and many other conditions," said Ruiz.
"That leads us to our study that we are launching now that seeks to understand why we are seeing these effects and what is causing them," he said. Late-stage lung cancer patients will be studied because lung cancer is the leading cause of cancer death in the United States," said Ruiz of the research that will start in January with 20 investigators spread out over the six cities. As people are diagnosed mostly at academic medical centers, they will be recruited into the study that will answer if Hispanic patients survive longer than non-Hispanic patients, and to what degree do social factors influence that outcome.
Having close relationships with family and friends is associated with better health, said Ruiz. He said this reduces stress levels and when a person is sick, family or friends can take them to medical appointments, cook their meals, pick up their prescriptions and make sure they receive everything that they need.
Even though the Hispanic Health Paradox exists, and Hispanics have a life expectancy two to three years longer than other populations, it does not mean that Hispanic health is optimal, said Ruiz. It does, however, suggest that Hispanic culture may have valuable lessons to offer, he said.
"We spent years validating the paradox, so we are thrilled to have this opportunity to investigate the drivers of that phenomenon and see if our hypotheses are valid or not," said Ruiz, who studies racial and ethnic health disparities and is a member of the university's BIO5 Institute, which connects top researchers to find solutions to pressing health and environmental challenges.