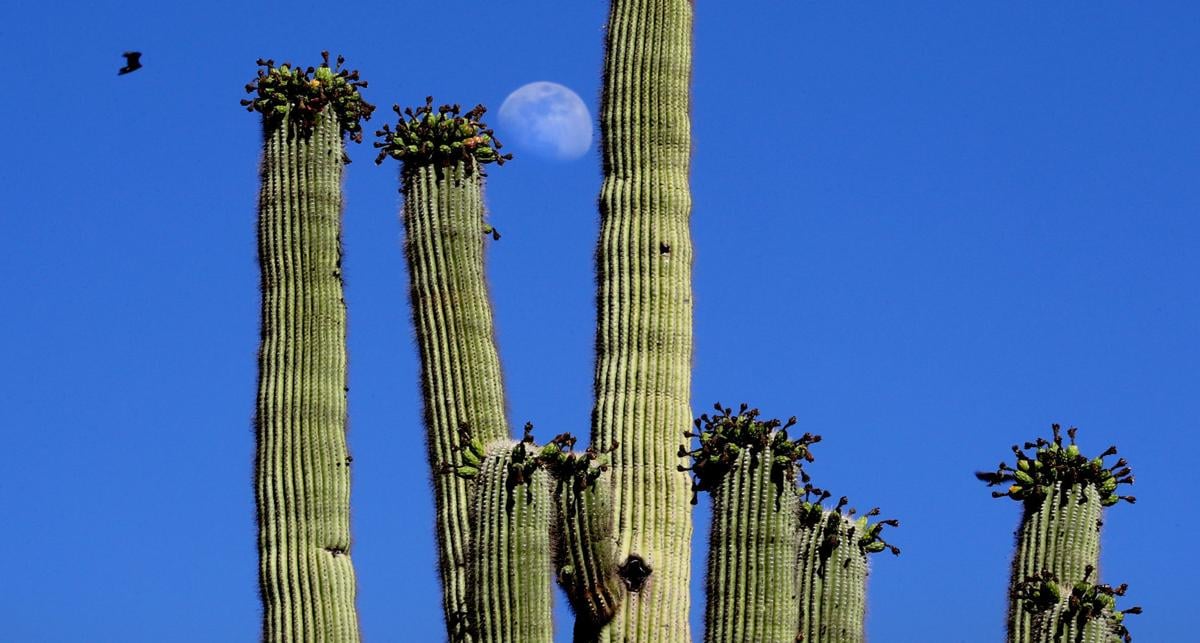 The moon is a cold, lifeless ball of rocks and dust. So why does a University of Arizona researcher want to seed it with millions of plants and animals from Earth?
"An insurance policy," said Jekan Thanga, a professor of aerospace and mechanical engineering in the UA College of Engineering.
Thanga and a group of his students are exploring the concept of a lunar ark to store cryogenically frozen seeds, spores, sperm and egg samples from most Earth species.
The biological repository would be built inside the moon's natural underground caverns and serve as a backup copy of sorts to protect our planet's biodiversity in the event of global catastrophe.
Thanga and five of his students presented a paper on the idea earlier this month during the international IEEE Aerospace Conference, which was held virtually this year.
UA doctoral candidate Álvaro Díaz-Flores Caminero and undergraduate student Claire Pedersen were lead authors of the paper.
The concept is inspired by the biblical story of Noah's Ark.
Only instead of two of every animal, the lunar ark would store 50 samples from each of the chosen species in a high-tech archive manned by robots and powered with solar panels.
The specimens could be kept safe and frozen inside caves carved billions of years ago by molten lava hundreds of feet below the lunar surface.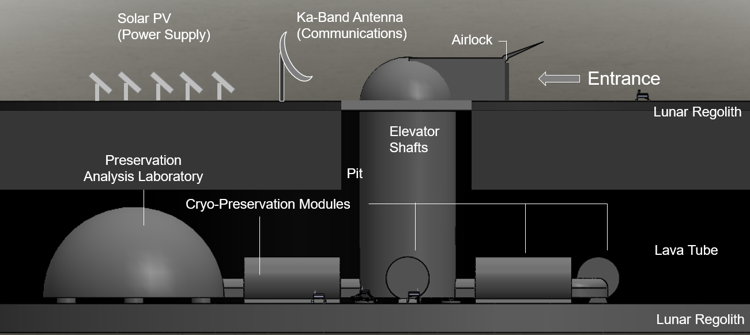 The lava tubes, some large enough to hold a 30-story building, can be reached by rocket from Earth in four to five days and provide an environment essentially undisturbed for the past 3 to 4 billion years.
"There's nothing like that on planet Earth. There's nothing as secure," Thanga said.
It sounds like science fiction, but Thanga insists it is achievable, even with today's technology.
The thick layer of granite surrounding the lava tubes will shield the samples from meteorite impacts and "all kinds of nasty solar and cosmic radiation" while keeping them at a constant temperature of minus-13 degrees Fahrenheit.
The cryogenically frozen material will have to be chilled even further — down to about minus-320 degrees in some cases — so the facility will require power for refrigeration.
But Thanga said the ark could be developed in phases, starting with a rudimentary plant repository.
He estimates that it could take as little as five years and 15 space launches to create a lunar version of the Svalbard Seed Bank, an existing repository in Norway that holds hundreds of thousands of plant samples.
Thanga said as many as 1 million different seed packets could be preserved beneath the lunar surface without the need for additional cooling.
The 6.7 million species the team hopes to mothball on the moon represent 80% to 90% of all known plants and animals, minus those that likely cannot be cryogenically preserved, Thanga said.
It's unclear what might become of the samples after they are placed in the lunar ark.
Though they should remain viable for centuries with the proper care, there's no guarantee that there will be anyone left with the ability to retrieve them or put them to use should the worst happen back on Earth.
But Thanga said that's no reason not to try to preserve our planet's biological bounty.
"We want to save it for a time when we have the technology to (re)deploy it," he said. "Because once it's lost it's lost forever. There's no way of getting it back."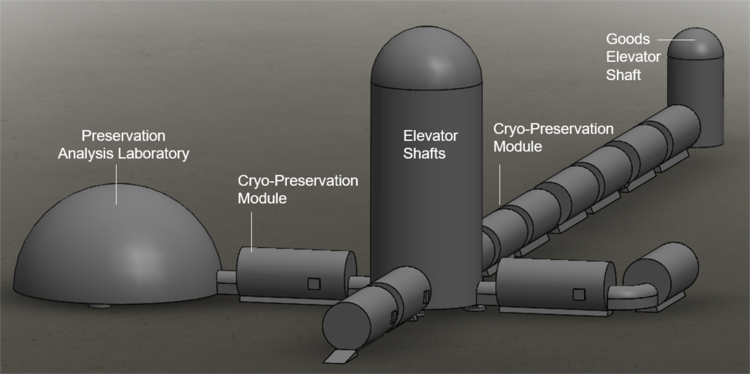 Thanga and his students have spent the past seven years or so engineering solutions to a variety of doomsday scenarios, including solar storms, meteor strikes and super volcanoes.
He said a lot of their work was focused on trying to "dodge" catastrophe.
Then, about two years ago, they started to look at ways to ensure the survival of life on Earth even in what Thanga called a "worst-case cataclysm."
Work on the lunar ark idea has been funded so far through a grant from NASA. Thanga expects his team to produce additional papers on the concept, as they flesh out more of the specifics.
For example, they don't know how the seeds and genetic samples might react to long-term storage in microgravity.
One solution is to use centrifugal force to produce artificial gravity on the moon by keeping the samples in some sort of spinning contraption, Thanga said.
Countless engineering problems like that will have to be solved before something as ambitious and costly as a lunar ark can ever be built.
Díaz-Flores Caminero, the UA doctoral student who co-wrote the first paper on the concept, welcomes the challenge.
"Multidisciplinary projects are hard due to their complexity," he said in a written statement, "but I think the same complexity is what makes them beautiful."