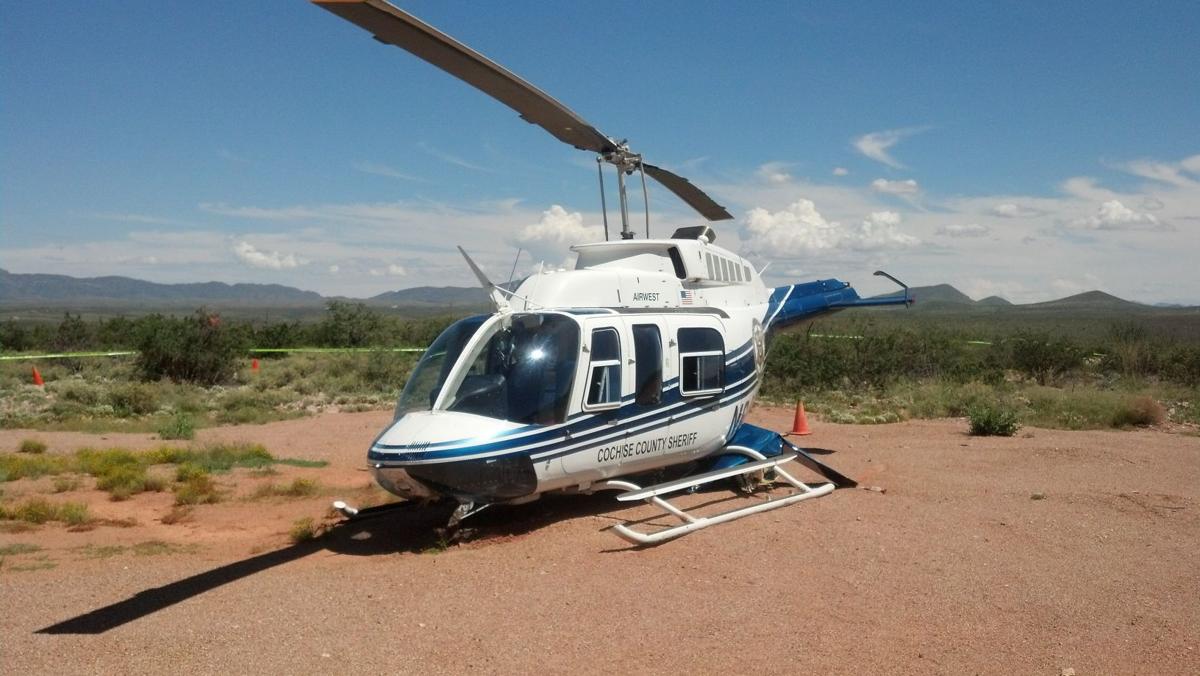 The pilot and a passenger of a Cochise County sheriff's helicopter were not hurt when the aircraft made a hard landing on Friday near Tombstone.
The sheriff's department said pilot Larry Pucci, and the observer, Sierra Vista police Officer Justin Dannels walked away from the landing without injuries. Dannels is the son of Cochise Sheriff Mark Dannels.
A news release from the department said the helicopter had checked out a report of black smoke in the Palominas area and determined it was a controlled burn.
The helicopter returned to the Sierra Vista airport for a while before taking off again.
It was Dannels who reported the aircraft had made a hard landing shortly before 11:30 a.m. southwest of Tombstone.
The helicopter's rear rotor was damaged in the landing. The two occupants were checked by medical personnel, but did not need to be taken to a hospital.
The cause of the incident is under investigation and the FAA has been notified, the sheriff's department said.
The sheriff's helicopter is owned by Airwest, which said it was going to send a replacement helicopter for the department to use by Saturday.
Get local news delivered to your inbox!
Subscribe to our Daily Headlines newsletter.