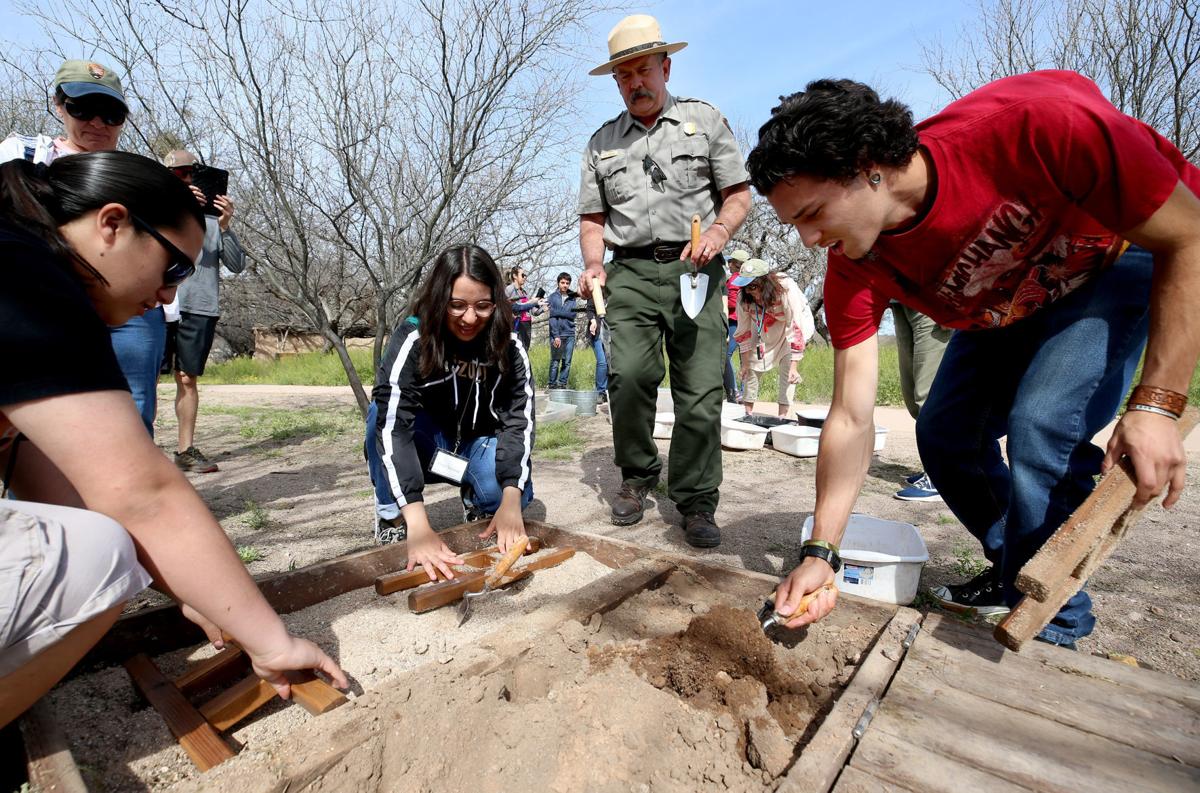 An archaeology program at the UA lets area high school students learn about the past while creating opportunities to shape their futures.
Through visits to places like Casa Grande Ruins National Monument, Mission San Xavier and Grand Canyon National Park, university labs and hands-on activities, the students and some teachers not only learn about Arizona's history and how it relates to their heritage, but also provides opportunities to think about their career and education paths, said Barbara Mills, co-director of the Linking Southwest Heritage Through Archaeology Program, now in its sixth year.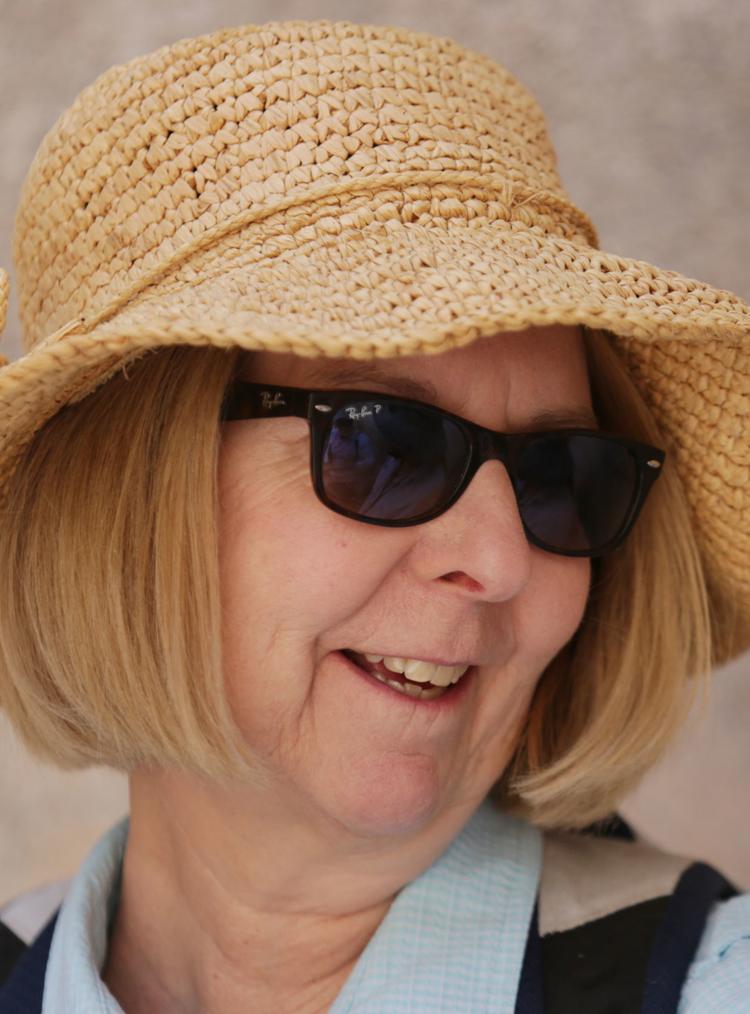 "Our goals are to introduce them to campus and campus resources, have them get comfortable here, but we also want them to be able to visit all these different parks and to experience what the park opportunities might be for careers," said Mills, a regents professor in the University of Arizona School of Anthropology.
The program started in 2013 after the National Park Service's anthropology staff worked with the UA to build a collaborative relationship. Mills said while she was giving Stanley Bond, chief archaeologist with the NPS's Washington office, and Jeremy Moss, a park service archaeologist, a tour of UA anthropology facilities, they began to talk about outreach.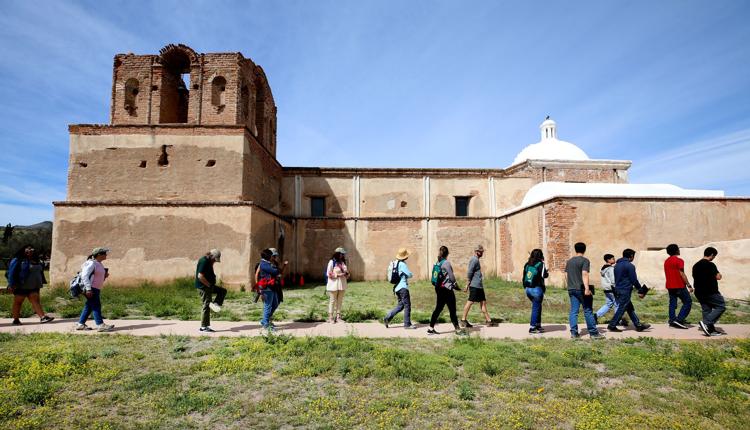 Mills said she spoke of her desire to do work with high school students and "Stan just ran with it."
"He started funding us out of his Washington office budget, and we've been going ever since," she said.
The program is a collaboration between the NPS, the UA College of Education and the School of Anthropology. It is intended for high school students who have a deep connection with the Southwest, and the application process for the program reflects that, according to Sara Chavarria, assistant dean of research in the College of Education and co-director of the program.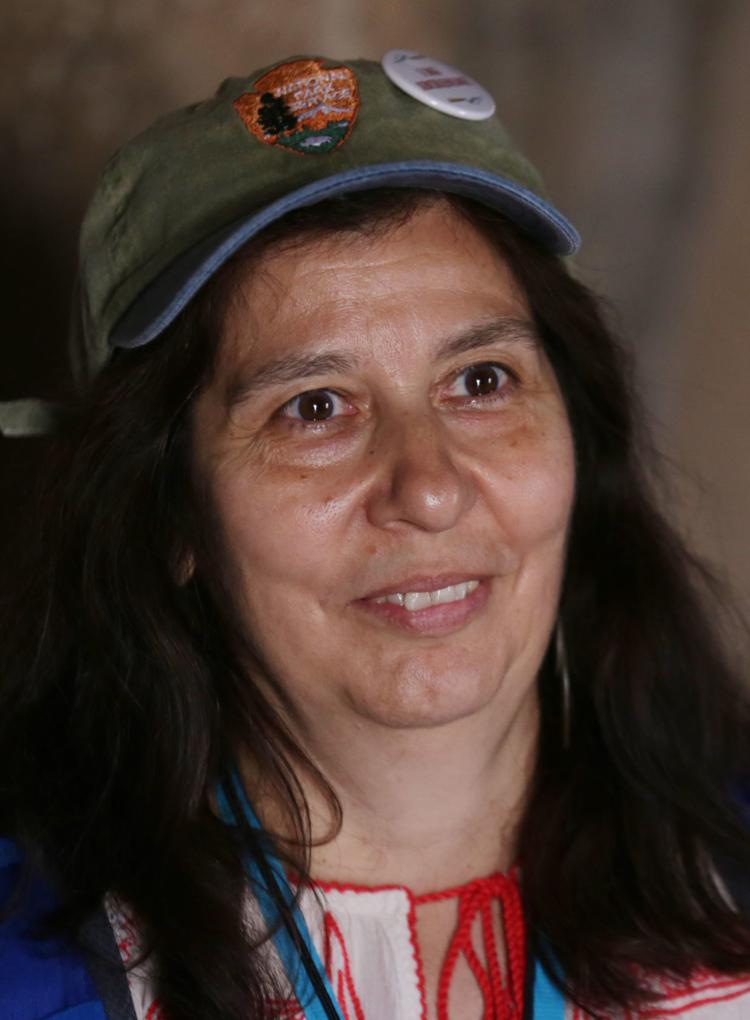 The program typically accommodates 12 students each year.
"We ask for some general information but what is critical in helping us decide who we select is that they have to write an essay," Chavarria said. "The essay has four to five prompts that they have to hit on, some of them tied to heritage and why something like this is interesting to them and why it's meaningful to them. If possible, we ask them to hit on any career pathways they're interested in."
Students also have to get two recommendations from teachers. Chavarria said educators selected for the program go through a similar process, but their essays focus on how they see the program benefiting their school. This year, two counselors and a history teacher were selected from the Sunnyside and Tucson school districts for the program.
"The majority of the students this year are Latinx or Native American," Chavarria said. "So for them, it's really about that deep, 12,000-year-old human presence in this part of the world that we're really trying to get them to learn more about with depth. And hopefully that will lead to their interest in pursuing careers where they will have a say and a voice in the future of the NPS and the future of archaeology and the future of teaching."
When Moises Garcia-Duarte was a sophomore at Basis Tucson North High School in 2016, he applied for the program after learning about it from a teacher.
"For me, it was part of trying something new, and I was like well, (maybe) I can learn more about the people who lived here before I did and potentially some of my ancestors," Garcia-Duarte said. "I'm Mexican myself, but I feel like it's difficult to trace my lineage back before my great-great-grandmother was here. Her parents moved here, so she was born here in Tucson in 1910."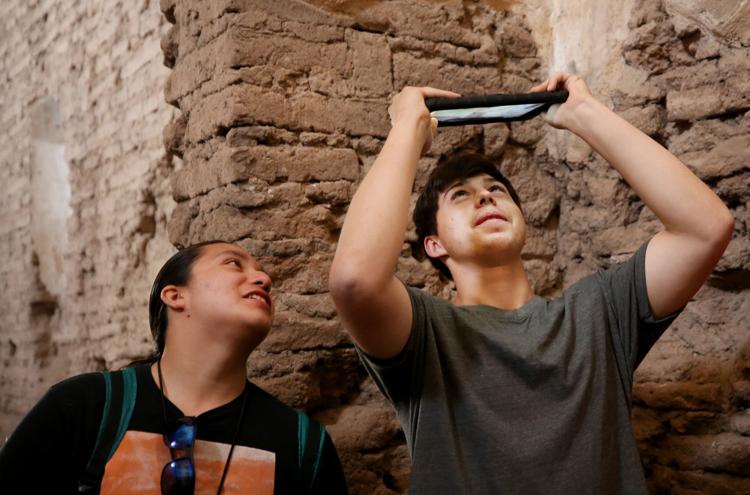 He said he succeeded in learning about the past, and also discovered a passion for archaeology. He's now a freshman studying computer science at the UA, but said he's considering a minor in archaeology.
"I found out what I was really into was experimental archaeology which is basically … testing hypothesis about what people were able to do in terms of what their technological capabilities were," Garcia-Duarte said. "So it's testing feasibility, like chopping down a tree with what we think they might have used."
Garcia-Duarte said as part of that passion he learned how to make arrowheads by flintknapping, which he continues to do today. "It's beautiful as a concept because you're building something by breaking something down," Garcia-Duarte said.
As part of the program, which runs from March to mid-June, students are expected to create a video or digital story that combines the experiences of the program with their own personal history. In mid-June, there is a celebratory luncheon to show the videos and digital stories to the students' family and friends. Chavarria said iPads are given out at the start of the program for students to record and edit, and after the program, the students keep the iPads.
"The future of all learning and education is tied to technology, so we're really leveraging our students' ability to engage with these tools and to use them in a critical, educational learning manner," Chavarria said.
Garcia-Duarte encouraged other high schoolers to apply, even just for the experience of applying, which he said helped prepare him for college application processes.
Applications for next year's program will be available Nov. 1, Mills said. More information is available at swheritage.arizona.edu