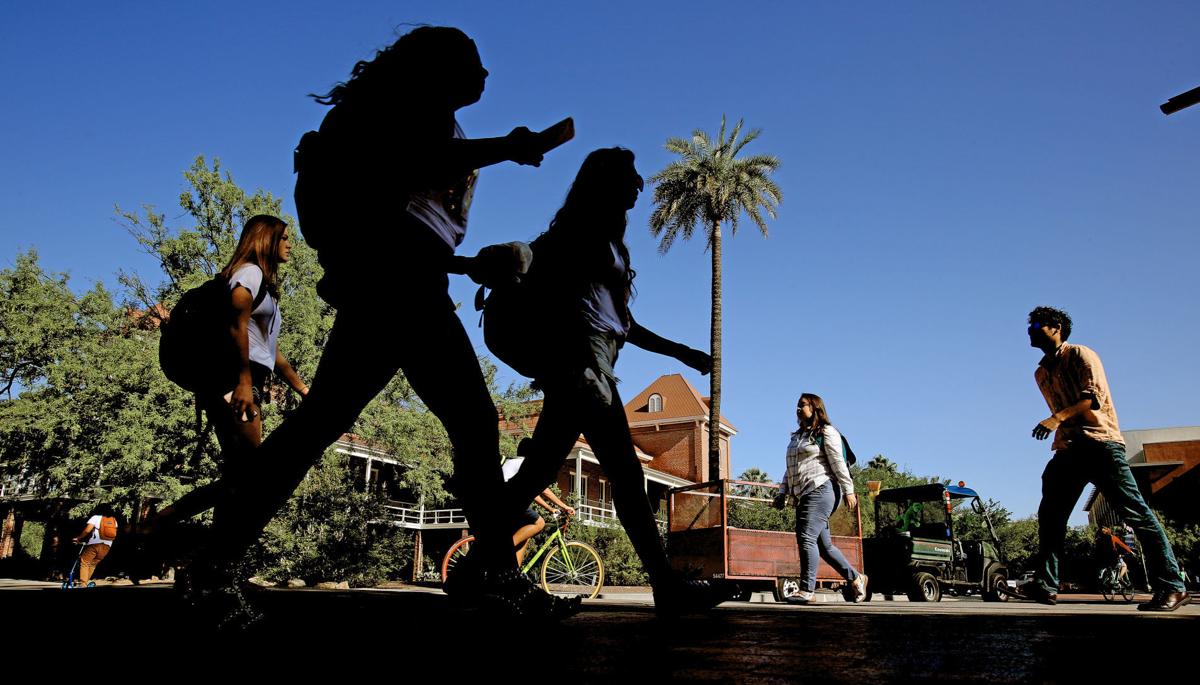 A University of Arizona fraternity has been suspended from campus after an investigation by its national headquarters, officials said Friday.
Sigma Alpha Epsilon headquarters notified UA officials that the fraternity's charter had been suspended after an investigation into health and safety violations, according to a UA news release.
The UA's Dean of Students Office followed suit this week, sending the chapter a loss of recognition letter, the news release said.
"It is quite rare for a national office to shutter a chapter when the institution of higher education has not initiated a loss of recognition due to a violation of the Student Code of Conduct; however, SAE's national leaders clearly identified disturbing behavior and practices that are not in line with their core values," Dean of Students Kendal Washington White told the Arizona Daily Star in an email.
"I am impressed by their actions and hope that if SAE ever returns to campus, they will serve as a model for brotherhood, service and leadership."
White told the Star that Sigma Alpha Epsilon did not provide the UA with details about the violations.
Sigma Alpha Epsilon notified alumni and members of its UA chapter that the chapter had been disbanded, the news release said.
"We have tremendous respect for a fraternal organization that holds its members accountable for their actions,"
Sigma Alpha Epsilon headquarters is working with the UA to draft an agreement that will allow the fraternity to apply for future reinstatement, provided that no current members are affiliated with the new chapter, the release said.
Sigma Alpha Epsilon's national headquarters did not immediately respond to the Star's request for comment.
Earlier this month, the Star reported on six UA fraternities that had been or were currently under investigation by the school. Sigma Alpha Epsilon was not on that list.
The UA chapter of Sigma Alpha Epsilon was established in 1917 and has been at 1509 E. Second St. ever since.