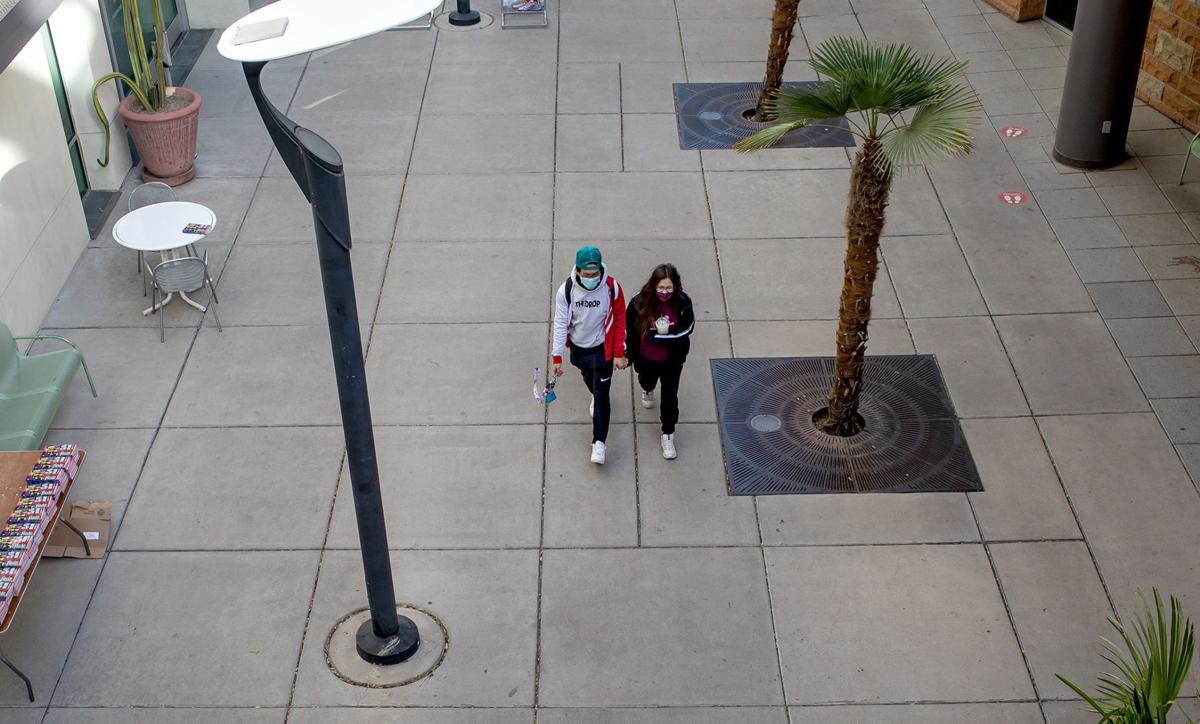 The University of Arizona is again reminding students to not gather in large groups to avoid the spread of COVID-19.
The UA's Campus Area Response Team, which works with Tucson police and other city departments to respond to complaints about large gatherings, has broken up 12 off-campus parties each of the last two weeks.
That number does not include one party last week at a student housing high rise that had about 200 people, said Dr. Richard Carmona, leader of the UA's reentry task force. Police were called to that party, not the UA's CART personnel.
Carmona and President Robert C. Robbins said case numbers continue to go down across the state and county and the UA is following that trend as well.
There are less cases, less transmissibility, and resources like hospital beds are opening back up, Carmona said.
"These are all good trends but we can't be complacent," he said.
The UA tested 12,850 people in the past 10 days and saw 36 positive tests. The university will move to stage 2 of its reopening plan next week, which will allow some in-person classes of less than 50 students.
The university is also preparing to transition to a state-operated COVID-19 vaccination site this week.
The university will receive vaccination doses directly from the state starting Thursday, but they're still waiting to find out how many doses they'll get, Robbins said.
He said the move will free up vaccines Pima County used to distribute to the UA — about 1,000 per day — to be redistributed elsewhere in the county.
The state cut the county's vaccine doses by 40% last week, from about 30,000 to 17,850 doses. The university has administered more than 15,000 vaccines so far. The goal is for the UA to administer 6,000 vaccines per day and run 24/7 operation eventually.
For now, the university will have a "soft launch" on Feb. 18. The university will keep its walk-thru vaccination option.
People who already signed up at the UA site will keep their appointments. Starting Feb. 16, officials are asking people to register for the vaccine at the UA site at podvaccine.azdhs.gov.